2nd graders from Bertschi School visited us at Pike Place Market today! We had tons of fun and here are some of the highlights!
Got yogurt? Ellenos Yogurt was a Pike Place Market favorite for our 2nd grade visitors from Bertschi School today! Thanks Darrell!
We also enjoyed talked with Abby at Mt. Townsend Creamery! Thanks to Abby for letting us sample cheese curds and answering all of our "cheesy" questions!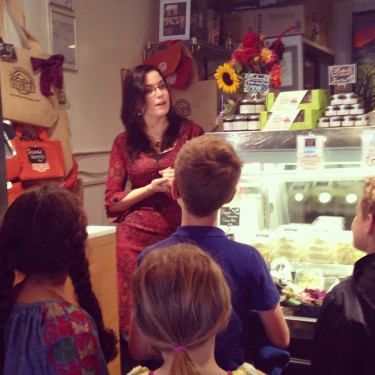 Another Pike Place Market favorite was a visit to Bottega Italiana! We enjoyed samples of wonderful flavors like salted caramel! Now our 2nd graders know the difference between gelato and ice cream. Now that's a fun food knowledge! Thanks Tiernan!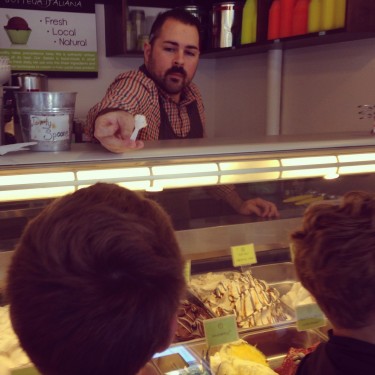 Pike Place Market has some yummy options, but there are some fun options inspired by food! Check out MarninSaylor's and their fun Pastry Pets–they especially liked the Donut Cat!
Another group found their own school tile – how cool is that?
A chance to visit ChefSteps, where the art and science of food preparation combine, was an amazing experience!
Our last stop of the tour was Pike Market Food Bank! Brian took us around the food bank and talked us through how their program works. The kids at Bertschi School will be holding their own very Market at will be donating the proceeds to the social services at Pike Place Market!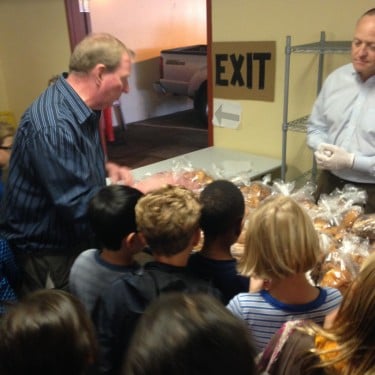 Thanks for visiting, Bertschi School!