Today, in special morning/afternoon tours, all the third and fourth graders from St. Luke School enjoyed a fantastic learning experience at the Market. The pictures below are from the fourth grade morning tour. One group had some interesting tasting experiences, sampling olive oils and vinegars at Sotto Voce:
A little farther north, they watched in amazement as huge vats were being made into cheese curds at Beechers: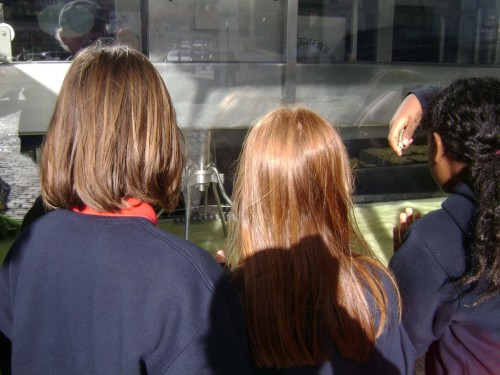 Up in Post Alley, they got to sample and learn about teas from all over the world at the  Perennial Tea Room, and Doug showed them one of the tea plants they have growing outside!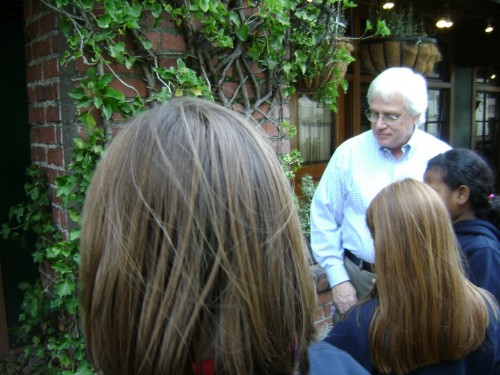 As the tour wound down, one group chatted with Scott, at Reflecting on Seattle, and learned a lot about perspective and point of view!