In this first week of the 2015-16 school tours, two wonderful classrooms of second graders from  Bertschi School had an exciting time exploring at the Market. One group was treated to some amazing potato-leek soup at  La Buona Tavola, which was delicious on its own – but the addition of a couple of drops of truffle oil made it unforgettable!
A quick trip down under to Market Magic was next, as Jeff demonstrated the timeless cups and balls magic trick. Amazing!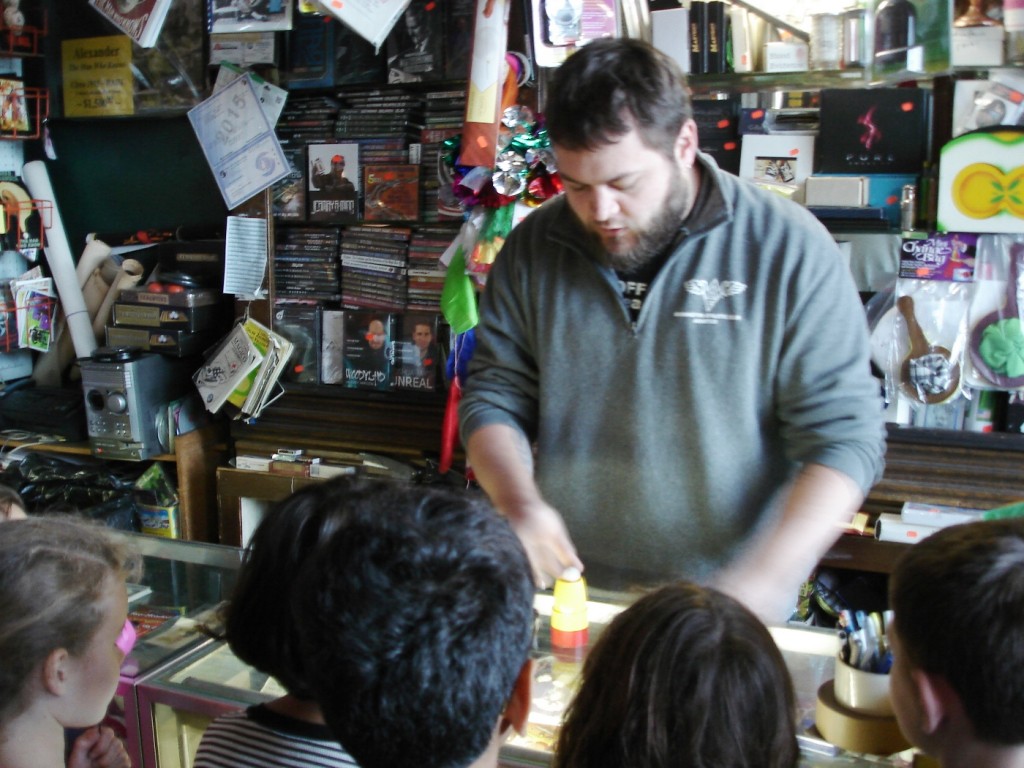 All groups met up for a trip through the Pike Market Food Bank, where Laura explained where the food came from and how important it is to the local community.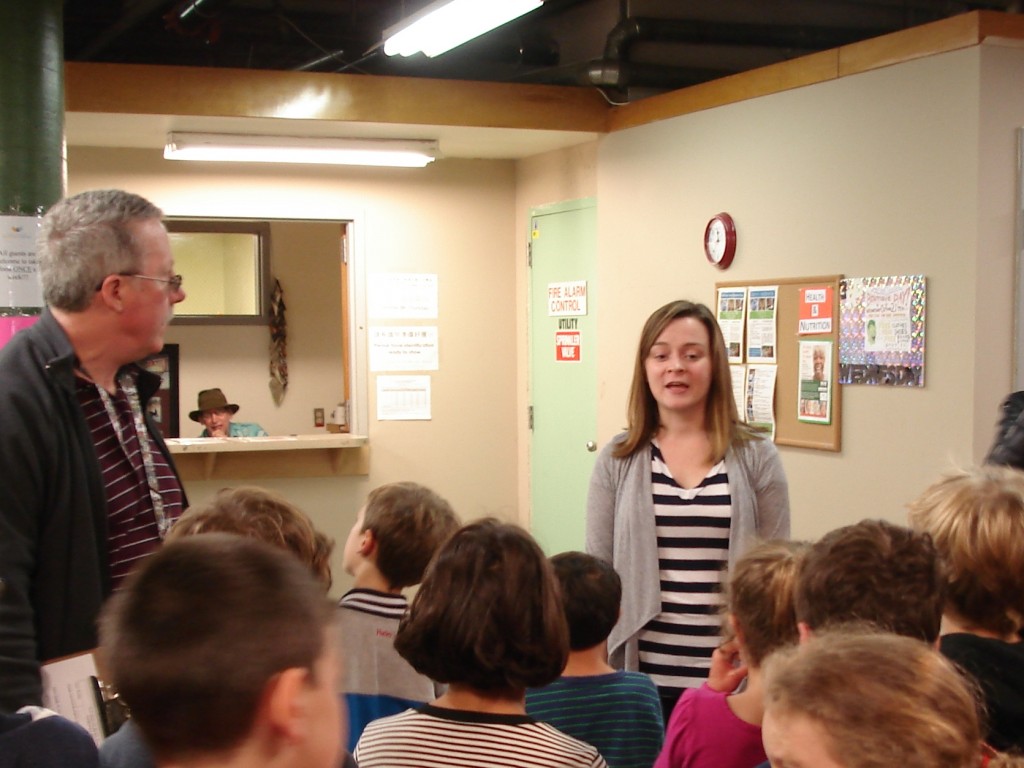 As the visit wrapped up, one lucky group got to take in a couple of relaxing moments above it all, on the observation deck of the Inn at the Market – best view in the Market!