A very well prepared third grade classroom from North Beach Elementary School had a great time learning even more about the Market today! One group carefully cruised a High Stall in the North Arcade looking for vegetables in a part of their assignment – the food scavenger hunt. How did they miss the eggplant?!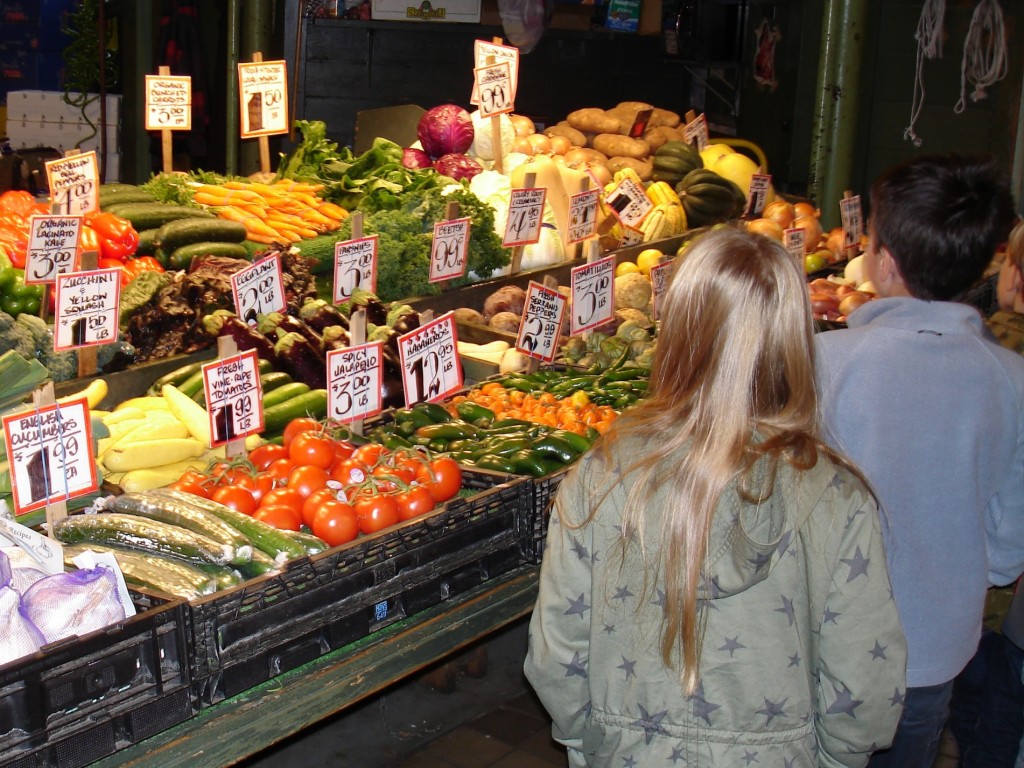 Oh well. They were offered a surprise treat at Woodring Orchards, with, of all things, chocolate! Yum!

Still looking for a food – starting with the elusive letter X… we headed on over to  Sweetie's Candy, hoping for a glimpse at some Xtreme! candy. But no luck. Meanwhile, the group got an interesting mini-lesson on supply and demand in the candy business:

The group's last stop was extra special – as in, no classroom has seen this event in 20 years at the Market… The Cleaning of the Gum Wall! Wow! And Ish!