A great classroom of second graders from South Shore K-8 School had a fabulous time at the Market today! One group set off in search of different tastes, and sure got some great ones, at Britt's Pickles!

They didn't have to go far for a sweeter taste than Choice Produce, with a delicious sample of an Opal Apple:

It being such a beautiful day and all, the group was treated to the best view at the Market at the Inn at the Market, whoa!

They spent a few contemplative moments afterwards at the Inn's fountain, making a wish and tossing in a coin: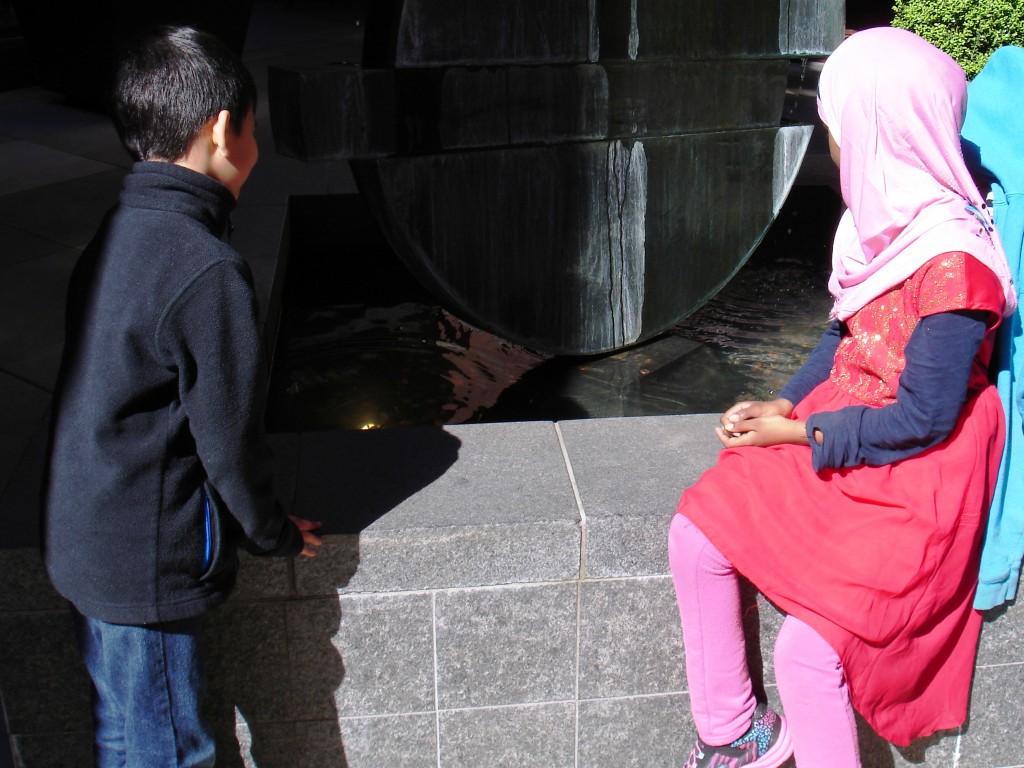 As they wrapped up their visit, they just HAD to go back and take another look at the Monk Fish – and see if it would bite – at Pike Place Fish: