Today another third grade class (see here for the other) from Whittier Elementary School visited the Market. One group had an amazing experience in the Down Under with two of the Education Program's favorite Market personalities: Bill, from the Magic Shop in the Market, and Steve, from Golden Age Collectables. Below are a few pictures to give you an idea of how things went.
First Bill, with his bewildering magical coloring book: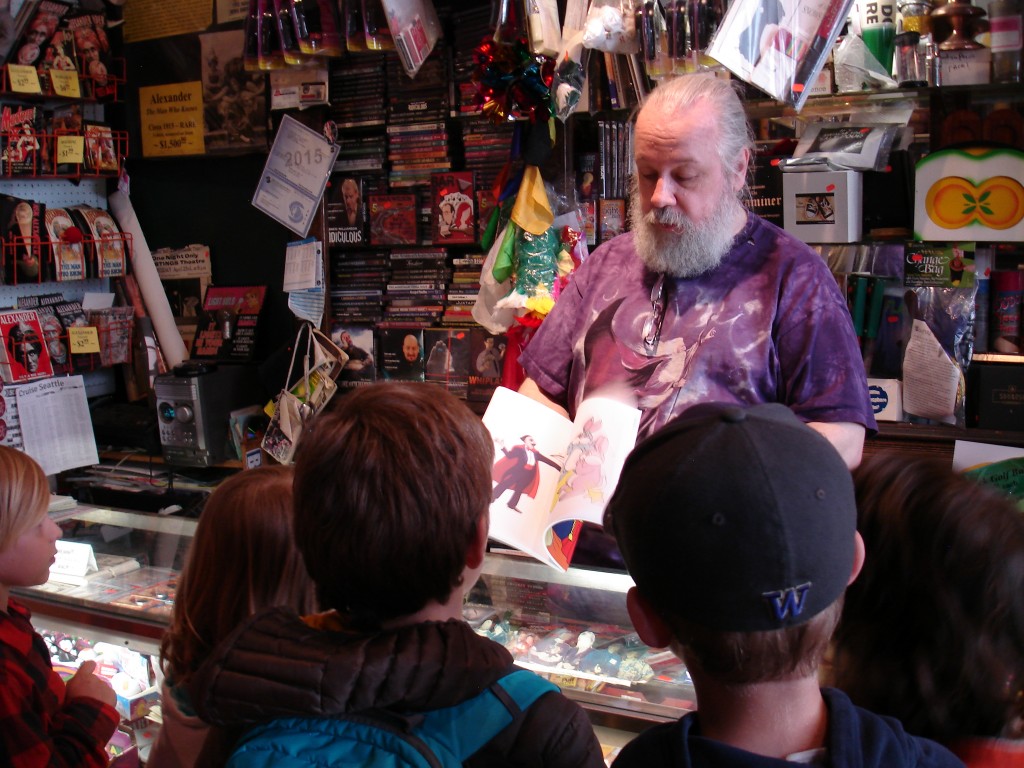 And then an incredible rope trick. Sorry for the blurry picture – Bill is just that fast:
And then on to Steve, who got everybody warmed up and loose right away:

Followed by a study of Star Wars action figures to explain supply and demand: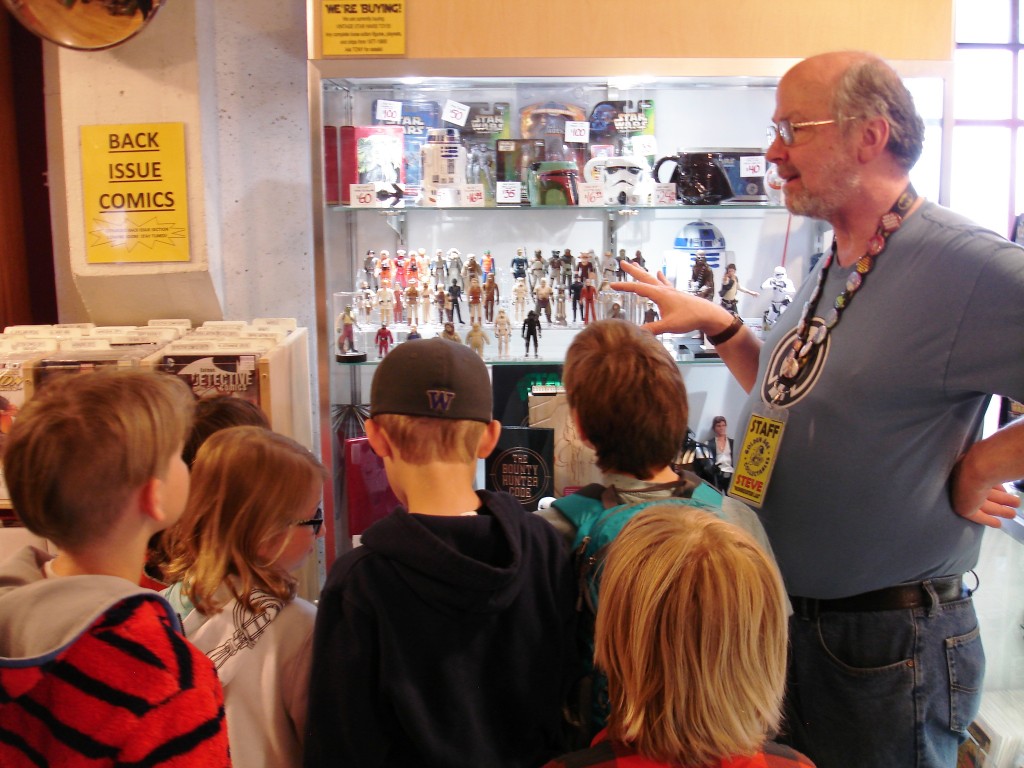 And ending with a lesson on Manga and Godzilla defense (probably heard all the way up on First Avenue):

To see these two and others in action during our educational tours, visit our Videos Page. Or just click on their names here: Bill and Steve.