On the first of December, the Market was decked out for the Holiday Season, and a classroom of third graders from Lawton Elementary School visited to learn more about the How the Market Grows. One of the most fun holiday appearances is Santa's sleigh, being pulled by – you guessed it – Rein-pigs! Or, as one student suggested, Pig-deer! Why not?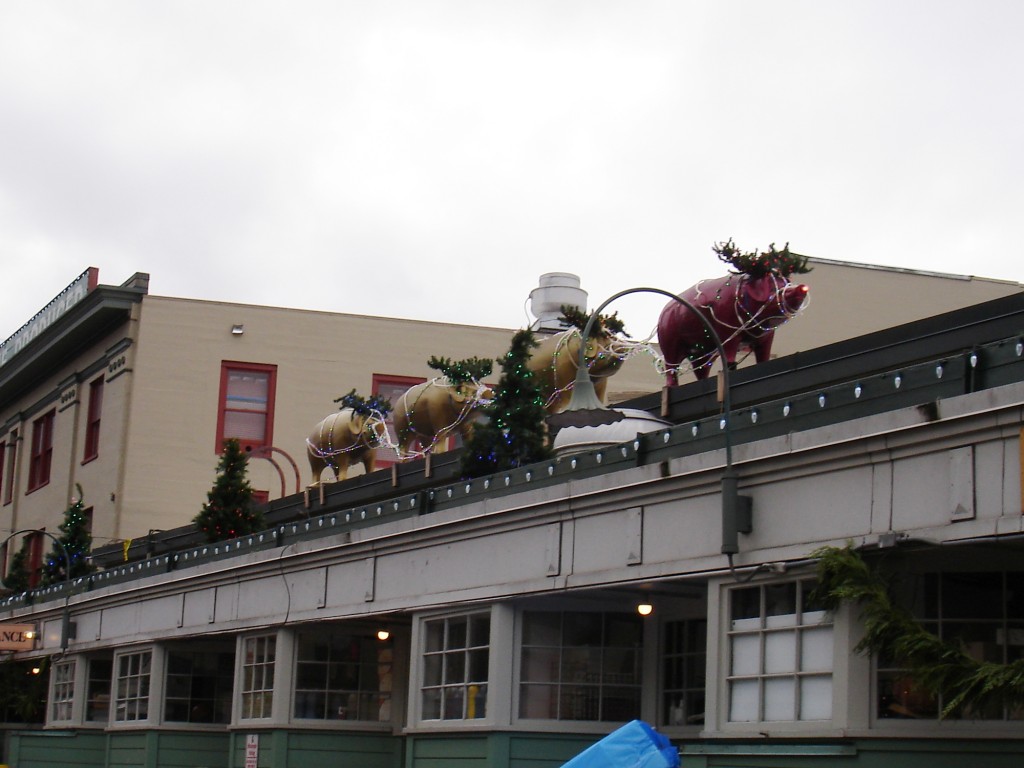 It was a very chilly day, so everybody was bundled up, especially the sample passer-outer at Choice Produce!

A couple of groups warmed up for a bit in the Atrium, where they were amazed by Chris, and his parrot, Phinneas: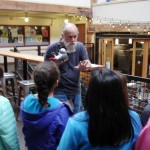 One group wrapped up a wonderful morning at the Market with a dried honey crisp apple sample at Simply the Best, where they learned that  a little bag of dried apple chips came from 20 pounds of apples – wow!