A second grade classroom from Catharine Blaine K-8 School had a wonderful time exploring and learning at the Market today. One group headed to the North Arcade and had fun deciding which jam/jelly to sample at Woodring Orchards:

Across the street, they sampled something more savory at Sotto Voce, which had some nicely flavored olive oils:

Having had just about enough of the extra cold weather, they headed Down Under to warm up. Their first stop was at indi chocolate, where Emily explained the story of how their chocolate is made, and then offered them some chocolate lotions – wow!

Heading down a level, they wandered into the Magic Shop in the Market, where Jonathan amazed them with a fabulous card trick!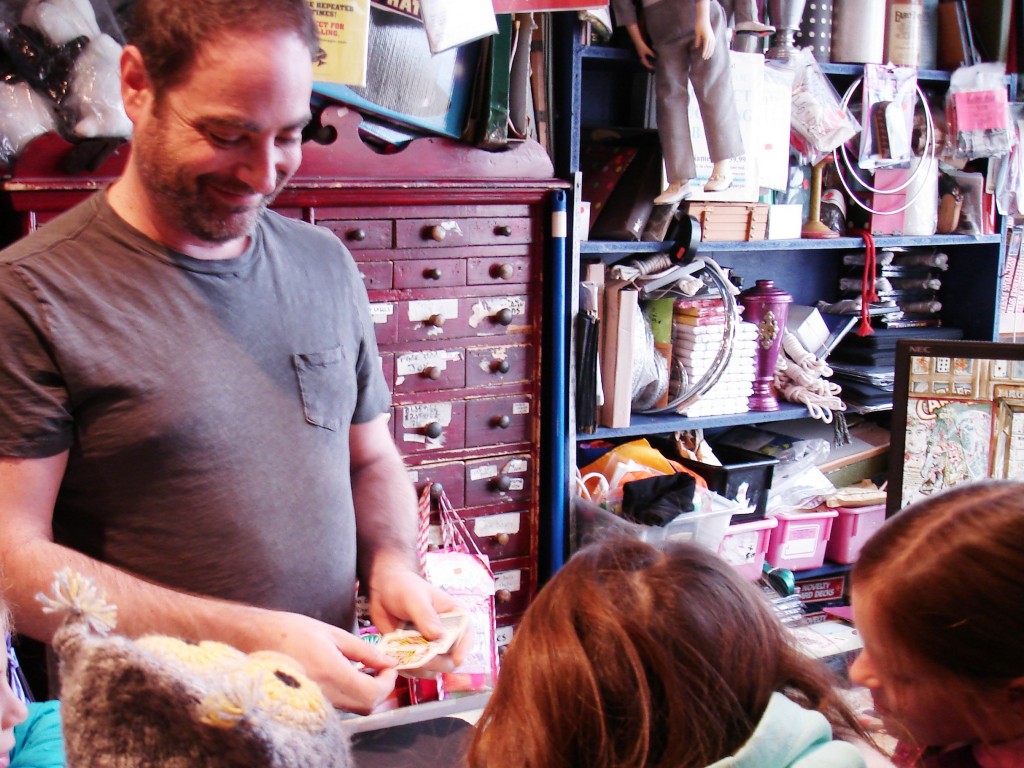 Their last stop was down one more level, talking with Scott at Reflecting on Seattle, about the importance of keeping an open mind at how we look at our world.