Today a second grade classroom from West Seattle Elementary braved the COLD weather (mid 20s!) at the Pike Place Market, and had a fantastic learning experience. Speaking of cold, one group had a sample of some incredibly tasty gelato at Bottega Italiana:

Just a short distance away, they were amazed by the world famous Gum Wall:

Feeling the need to warm up, the group headed Down Under, to the Magic Shop in the Market, where Bill made a few jaws drop with his magic coloring book: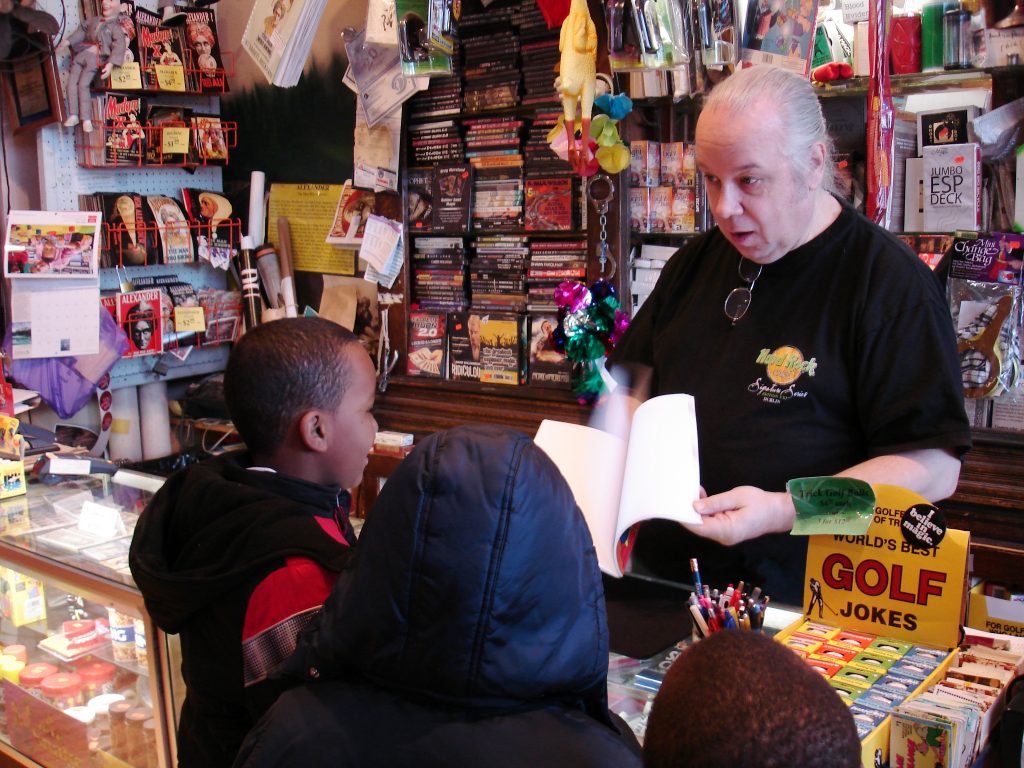 Finally, this group got a chance to take in the best view at the Market, from the observation deck of the Inn at the Market – wow!