An enthusiastic second grade classroom from St. George Parish School came to visit the Pike Place Market. Students were treated to an exclusive and panoramic view of the Market seen from the Goodwin Library. If you look closely, you may spot several farm tents set up on the street preparing for a busy day of flower sales for Valentine's Day.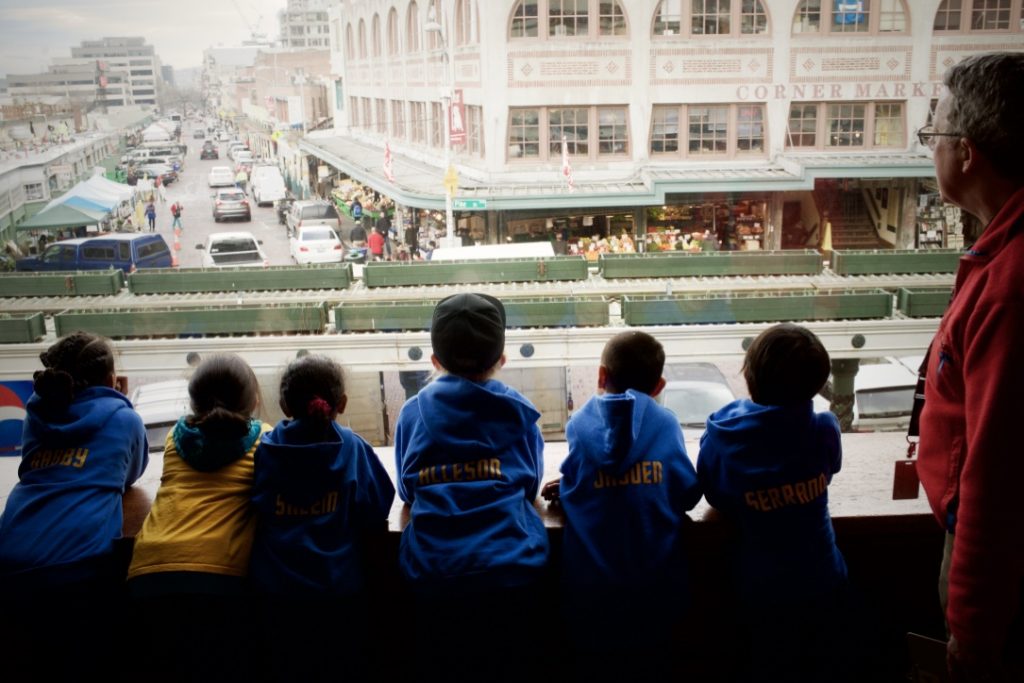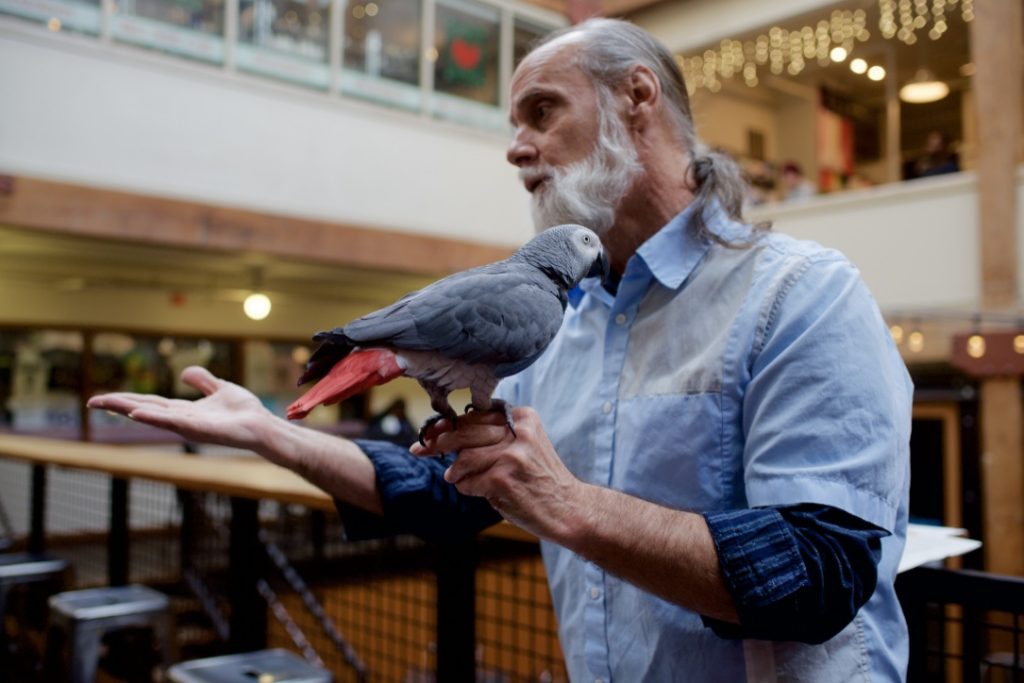 Chris & Phinneas captivated students with their entertaining and educational performance. Who knew parrots had such fascinating ears? Unlike a cat or dog whose ears are outwardly visible, Phinny's ears are discreetly concealed by a delicate blanket of feathers. Since many birds rely upon flight, any resistance from wind could create a lot of noise, drag and nuisance, especially if the ears were physically exposed.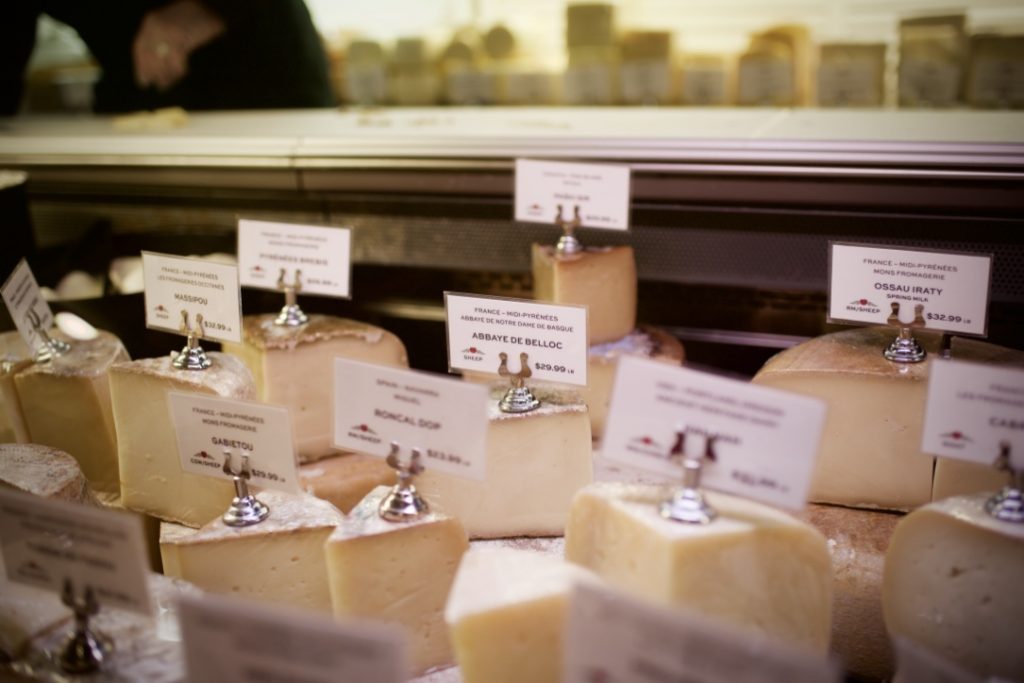 Students had the opportunity to learn about cheese as Brad from DeLaurenti treated the class to a gourmet sample of Abbaye de Belloc, a semi-hard French cheese made from sheep's milk. Brad has had the pleasure in sampling roughly 500 different varieties of cheese in his 15 ½ years working at DeLaurenti.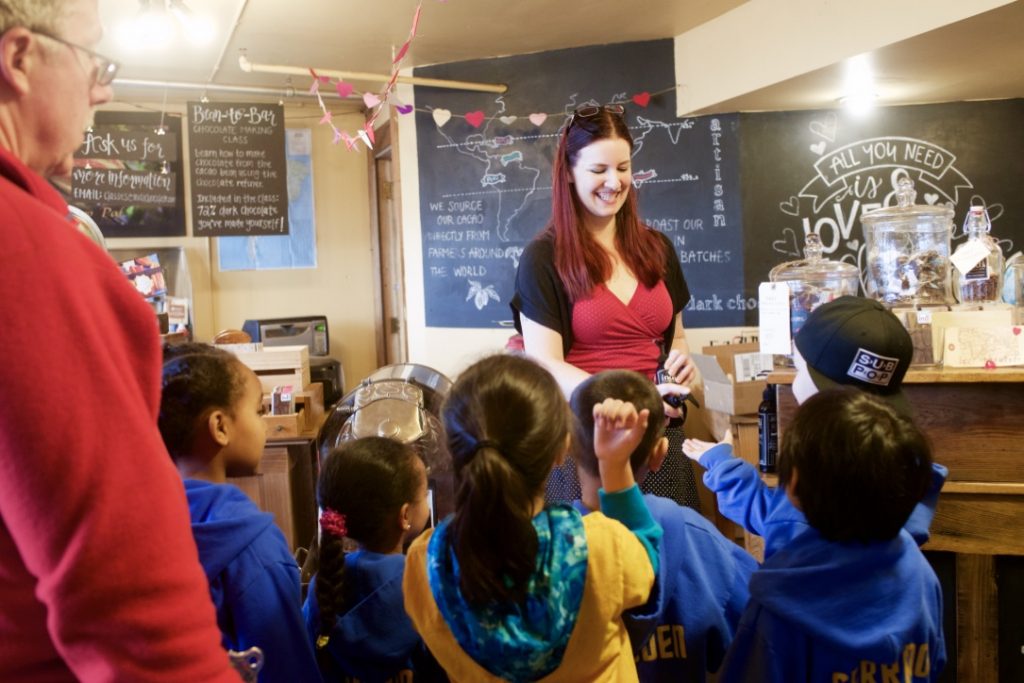 Emily from indi chocolate enlightened the group on the process of making chocolate. She even provided an opportunity for the students to literally wear chocolate! One student exclaimed "Please do not eat me" as their hands were scented with chocolate mint body lotion.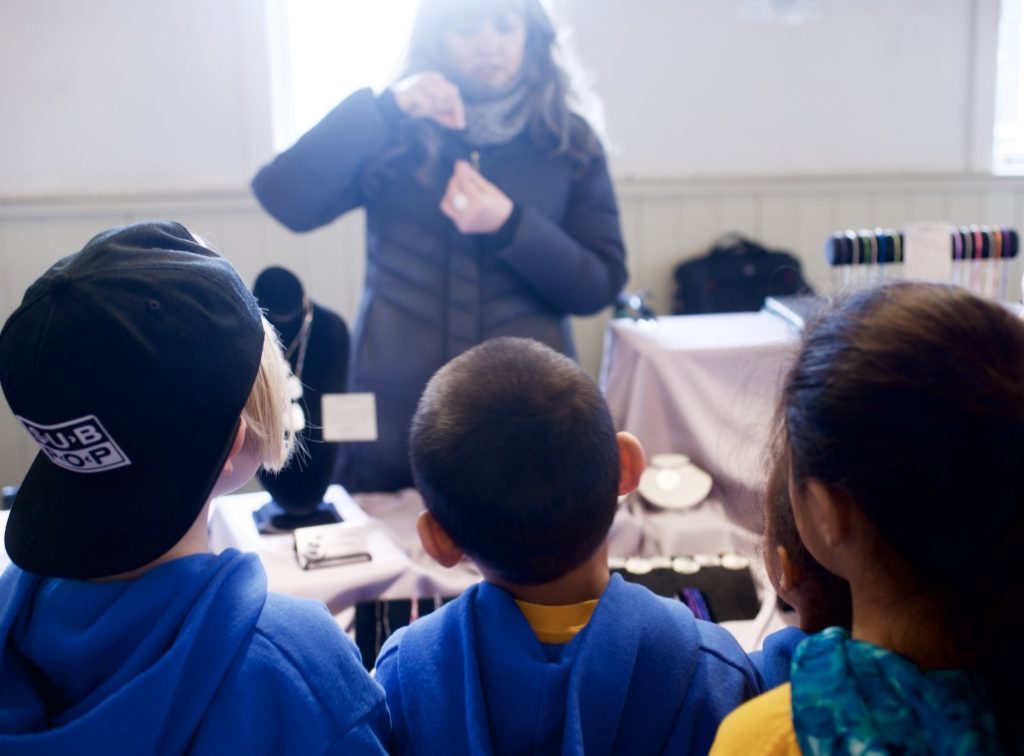 Kristin Schwartz of Silver Cherry provided a lovely show and tell of her delicately crafted silver jewelry collection. Kristin has been selling at the Market since 2008 and is part of the Crafts Market which represents roughly 250 local and regional artists.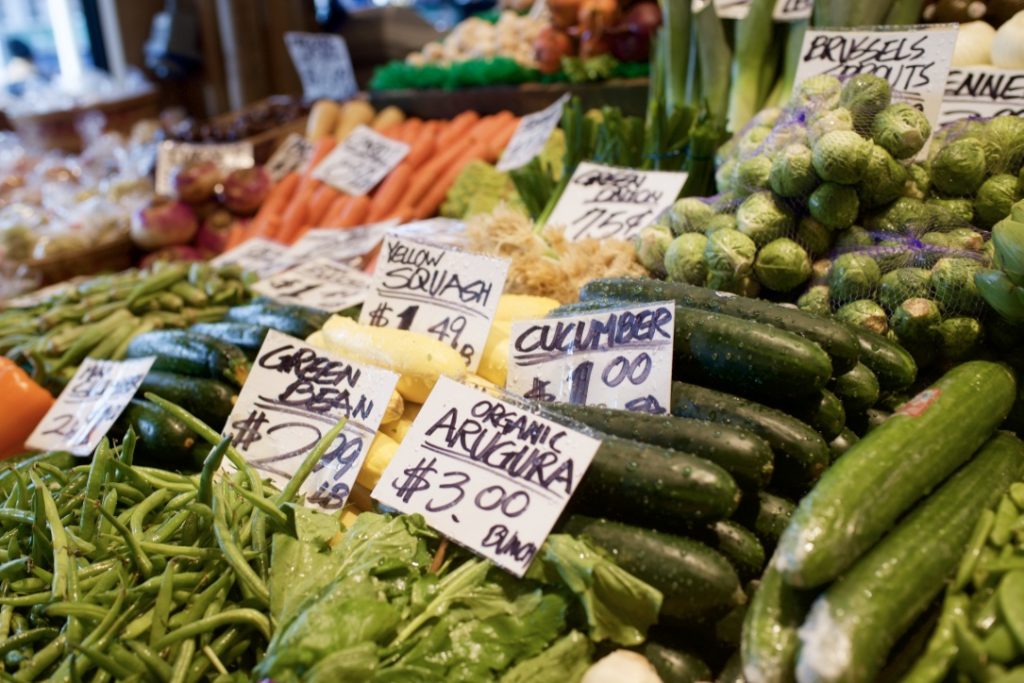 Cucumbers, celery and cauliflower were certainly recognizable as students walked by the vibrant display of fruits and vegetables at Choice Produce. A section of today's assignment including identifying foods that start with the letters "C" and "D". As the class started to make their way back to the Classroom, one student excitedly spotted live Dungeness crab at Jack's Fish Spot.
The students briefly passed by the iconic Gum Wall as they energetically navigated their way back to the classroom to join their classmates for lunch.