Second graders from St. John's were pleasantly relieved when they discovered that "deep fried kangaroo ears" were not part of today's pre-tour menu. Scott was gracious enough to share the daintiest of treats made by the Daily Dozen Doughnuts.
A stop at the Pike Place Urban Garden (PPUG) was appreciated by the students as they learned about growing food in urban environments. Did you know that this roughly 2,000 square foot rooftop garden was previously an underutilized patio in the Market?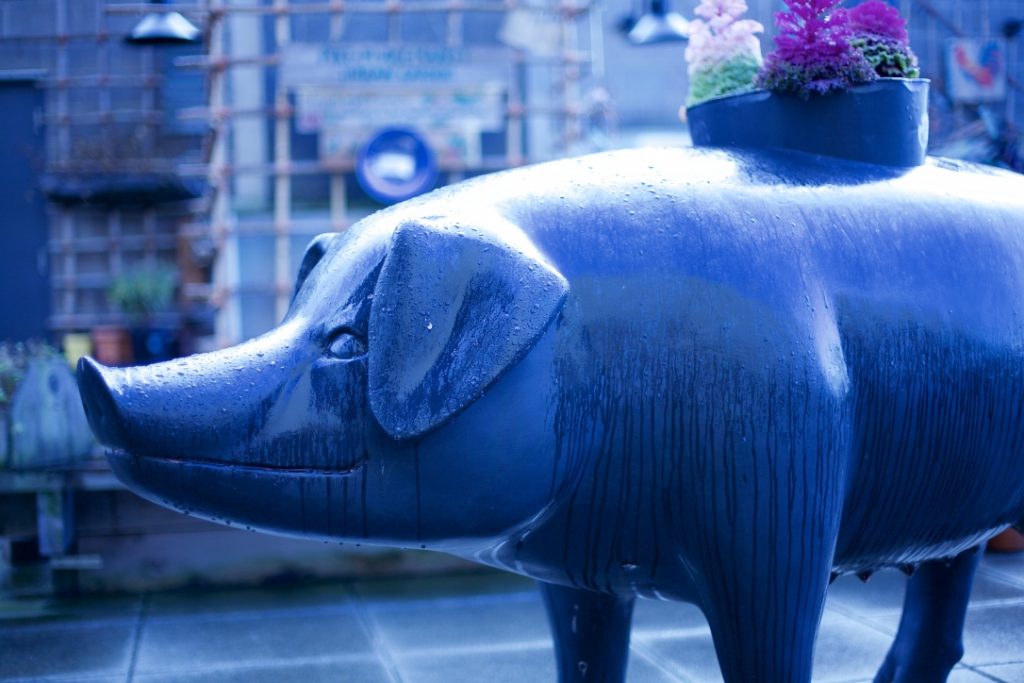 Students were eager to write on the pig "Chalky" (of course with chalk), but as you can tell with the recent pouring of rain, that task seemed slightly difficult.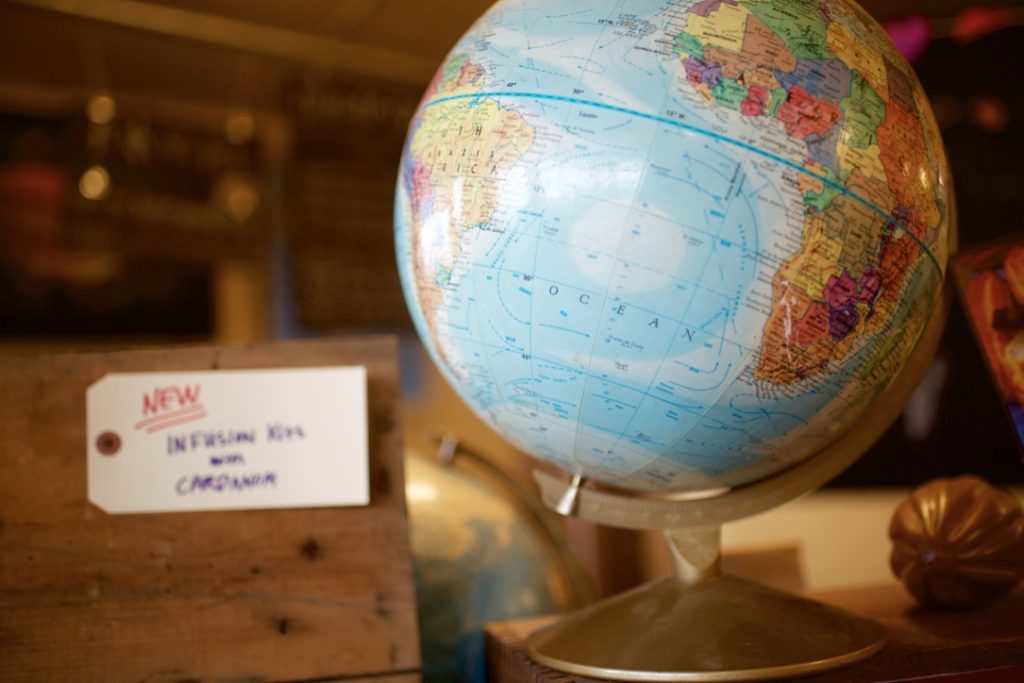 Peter from indie chocolate did an impressive job with incorporating geography into today's visit. Each student had the opportunity to guess a country of the world that produces cocoa beans. Countries such as Peru, Ecuador and Venezuela were top responses from the extremely bright group.

As the group of students were walking along Western Avenue to enjoy the burst of sunshine that unexpectedly arrived, they were drawn to the bright and cheerful paintings from Brooke Westlund's studio.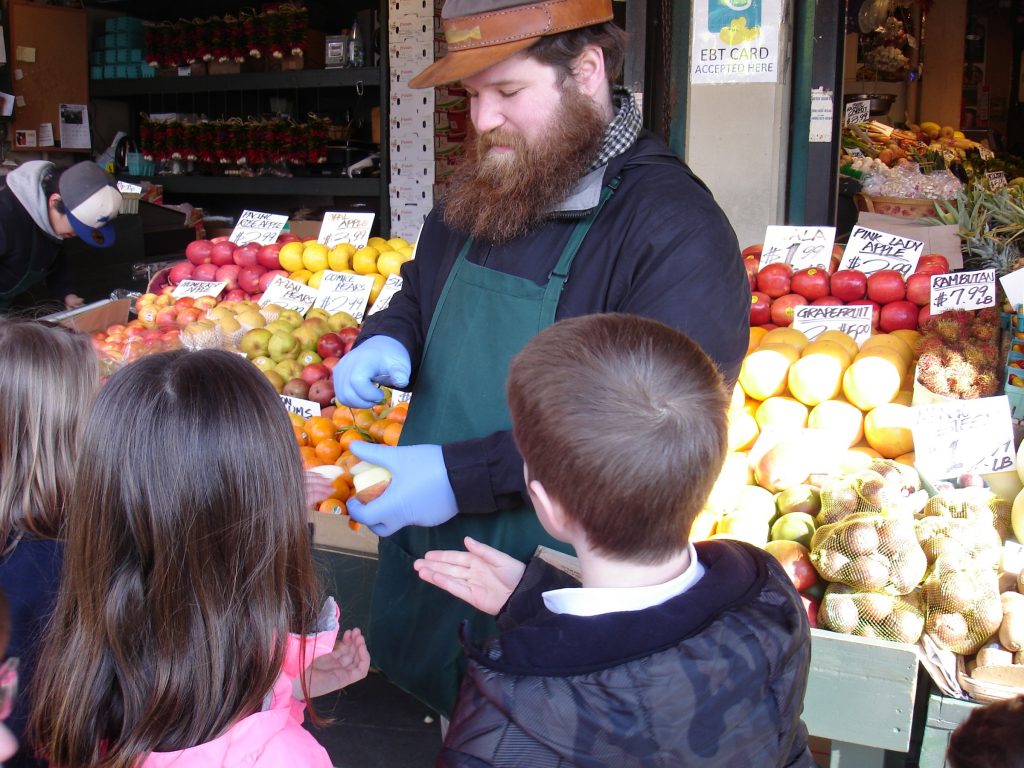 That sunshine also brightened a moment for another group up on Pike Place, getting a tasty sample of a Honeycrisp apple from Choice Produce.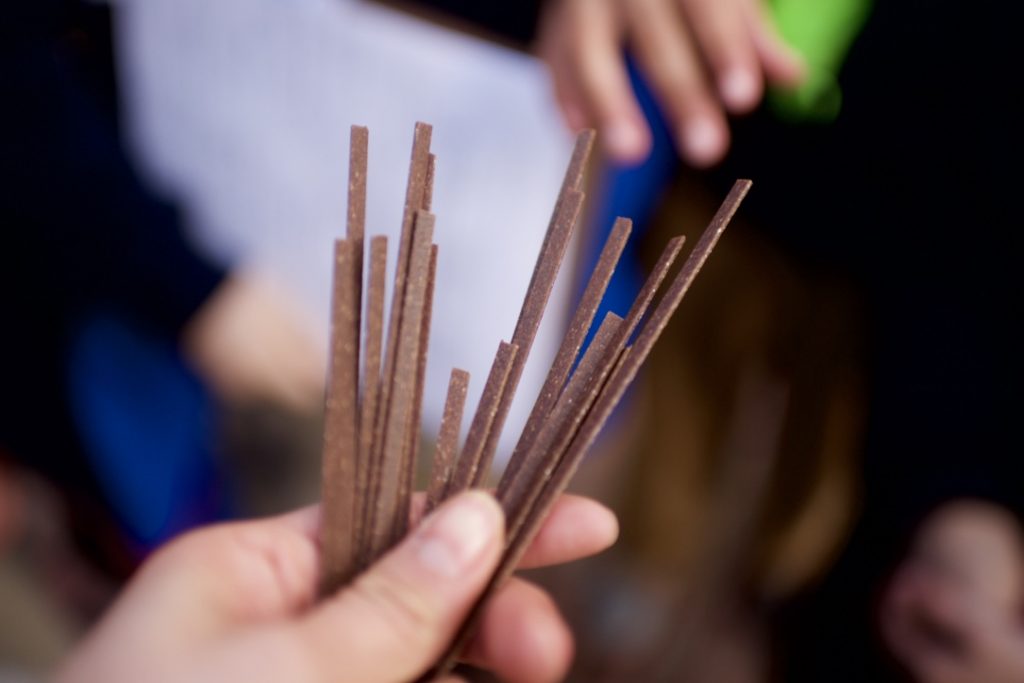 Of course a school tour would not be complete without a tasting of Pappardelle's famous Dark Chocolate Linguine. These chocolate noodles would be a creative ingredient to incorporate into both sweet and savory dishes.