Second graders from Ridgecrest Elementary were excited to explore and learn about the Pike Place Market. They came prepared with great attitudes and with extremely inquisitive minds which boosted the enthusiasm for the tour today.
Here we have two school groups joining together creating the perfect audience for Chris and Phinneas in the Economy Atrium.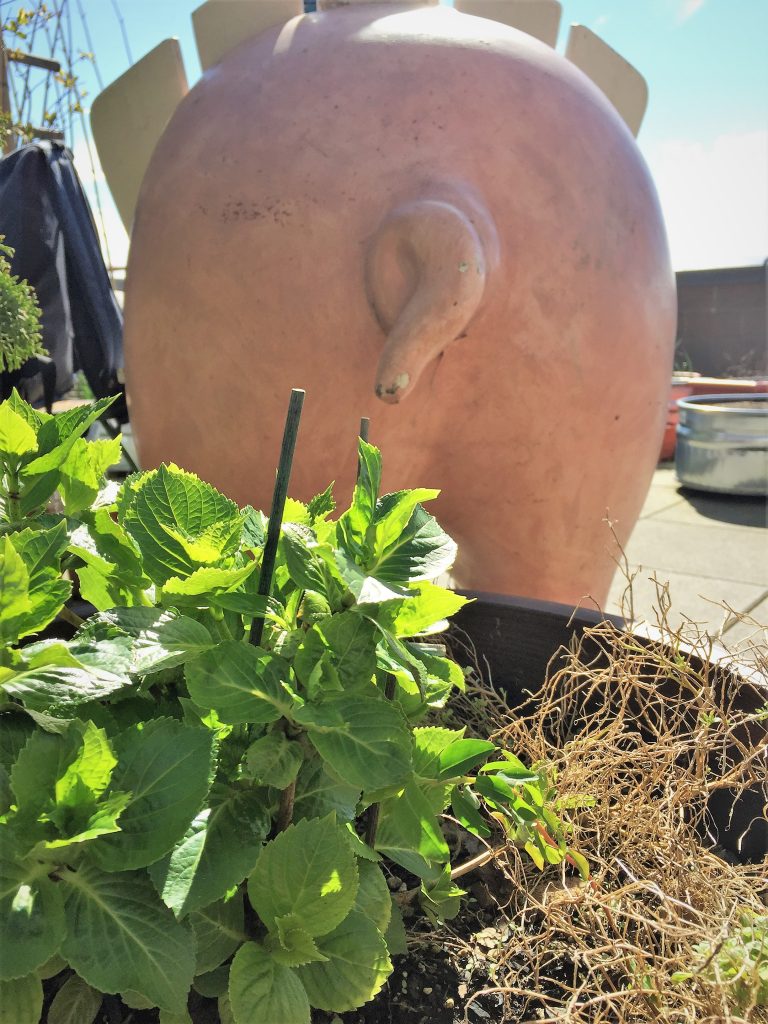 Students were on the lookout for the funny pig bottom chair at the Pike Place Market Urban Garden. After taking turns sitting in the amusing chair, the group took a tranquil moment to capture the unbelievable views of the Puget Sound. In wrapping up the visit to the garden, the class learned how the garden benefits the helping services in the Market. Did you know that all the food that is grown in the garden is donated to the Pike Market Food Bank and Senior Center?
Another group also took in an amazing view from the 5th level at the Inn at the Market.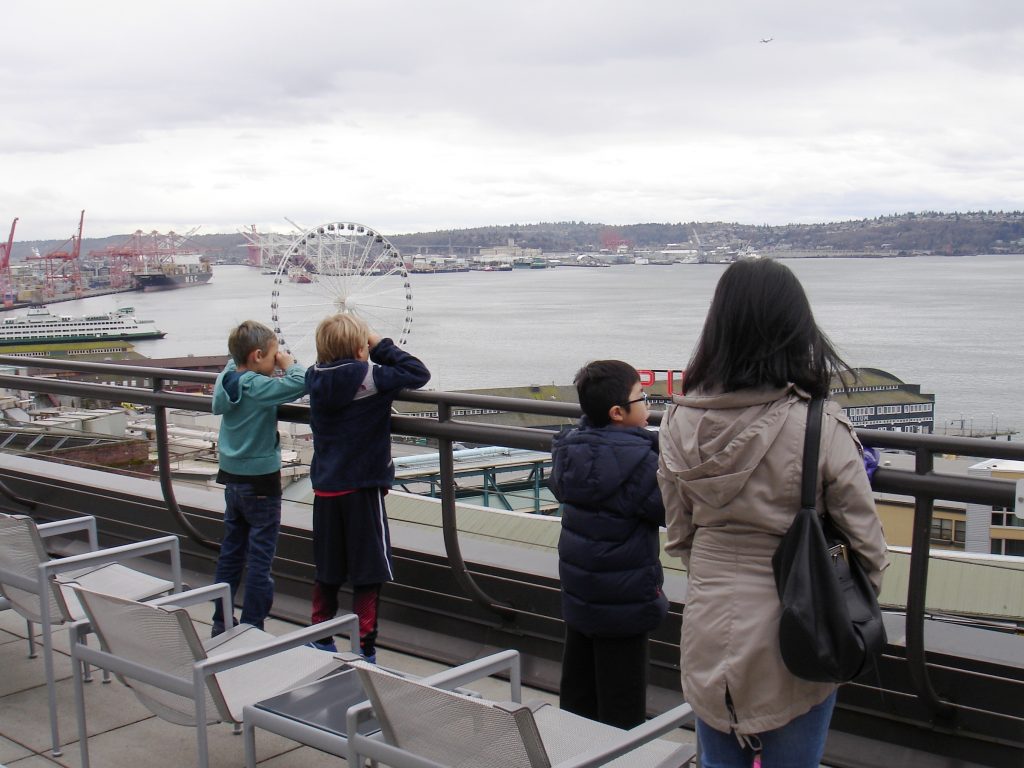 Construction was indeed the theme for our visit to the Pike Place MarketFront. Students learned about the various uses for the nearly completed  building including housing, retail, parking and additional public space. This brief stop was also a great opportunity to complete the last section of our assignment – identifying jobs at the Market. From architects to structural engineers and of course, construction workers, there were so many occupations to list.
Passion fruit, Lemon curd and Marion berry were the choices for yogurt toppings today at Ellenos Real Greek yogurt. This dainty cup of fruity dairy goodness was the perfect treat to conclude the tour.