A wonderful fourth grade classroom from Holy Rosary School had a great experience at the Market today. After getting started in the Market Classroom, one group set out to learn more. They saw and learned about many interesting things, but there was one stop that, well, this group of five boys will not soon forget: Golden Age Collectables. Steve welcomed them in.
First up, it was important to go over where hands belong in the store. This was one location that was ok:

After talking about all kinds of comics, Steve explained the concept of supply and demand at the Star Wars action figures case:

Next up was a discussion of Manga – how they are different from American comics, and so wildly popular in Japan:

Finally, Steve taught them a little Japanese, and explained what to do when encountering Godzilla. It was an earth shaking moment!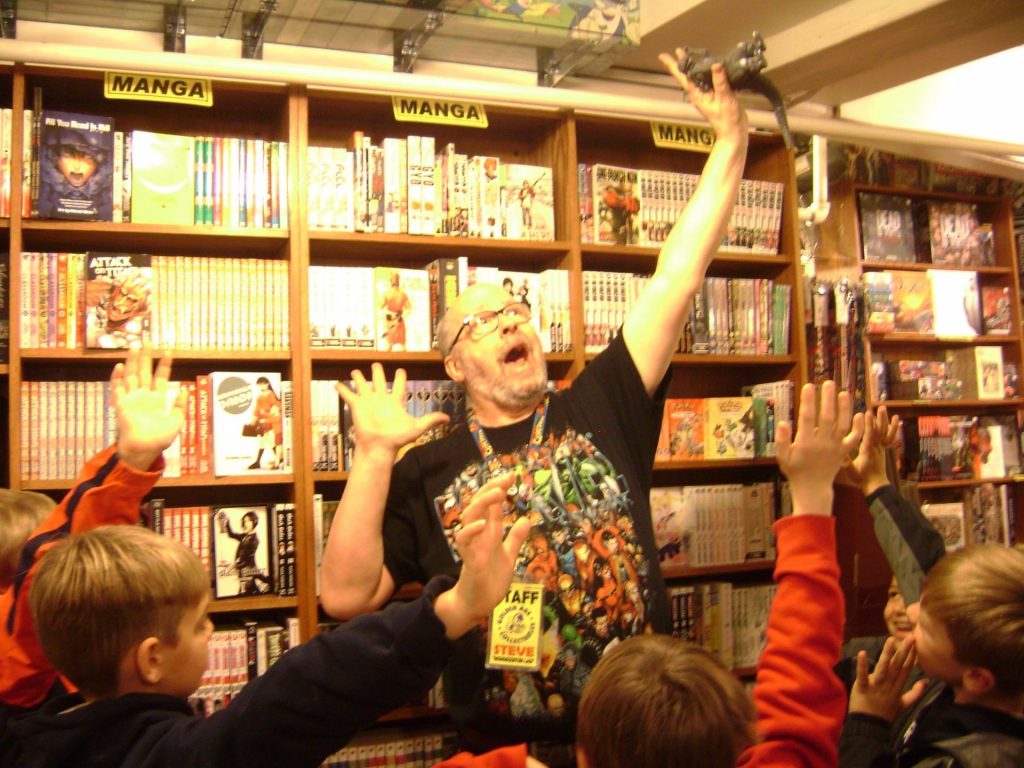 Here's a video of Steve with a different group from a couple of years ago:

Many thanks to Steve and the great people at Golden Age Collectables!