Two wonderful fourth grade classrooms from King's Elementary toured the Market today! After splitting up into six smaller groups, they headed out to learn more about what makes the Market special. An early stop for one group involved a sampling of some tasty oils and vinegars at Pappardelle's:

While taking in the expansion at the new MarketFront, they visited indi chocolate, where Angie taught them all about how chocolate is made:
They eventually ended up at the Magic Shop in the Market, where they were fortunate to have Jonathan explain to them how playing cards work! He started by asking several students to participate…

…. followed by extremely close up observation, as the cards seemed to be moving around all over the place: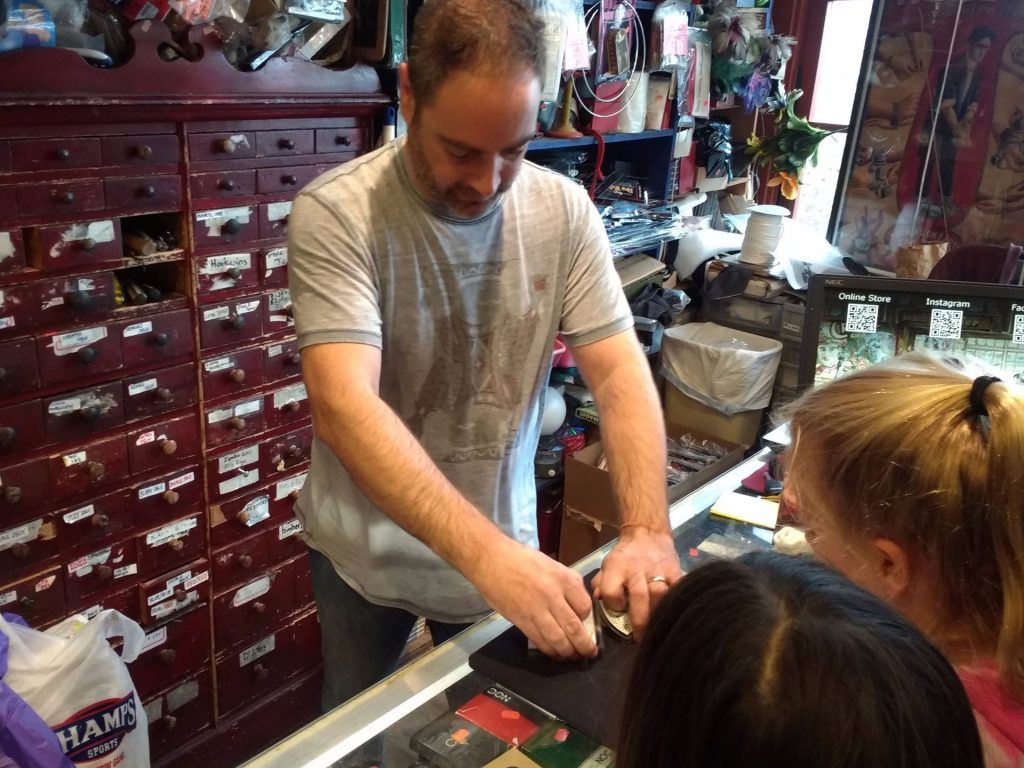 In the end – "How did he DO THAT?!"
Many thanks to Jonathan,and all the wonderful folks at the Magic Shop in the Market!