Today a great class of third and fourth graders from Highland Park Elementary School explored the Market. After splitting up into small groups, one group took in all the sights, smells, and tastes  at Beecher's Handmade Cheese – deciding which cheese to sample was not easy!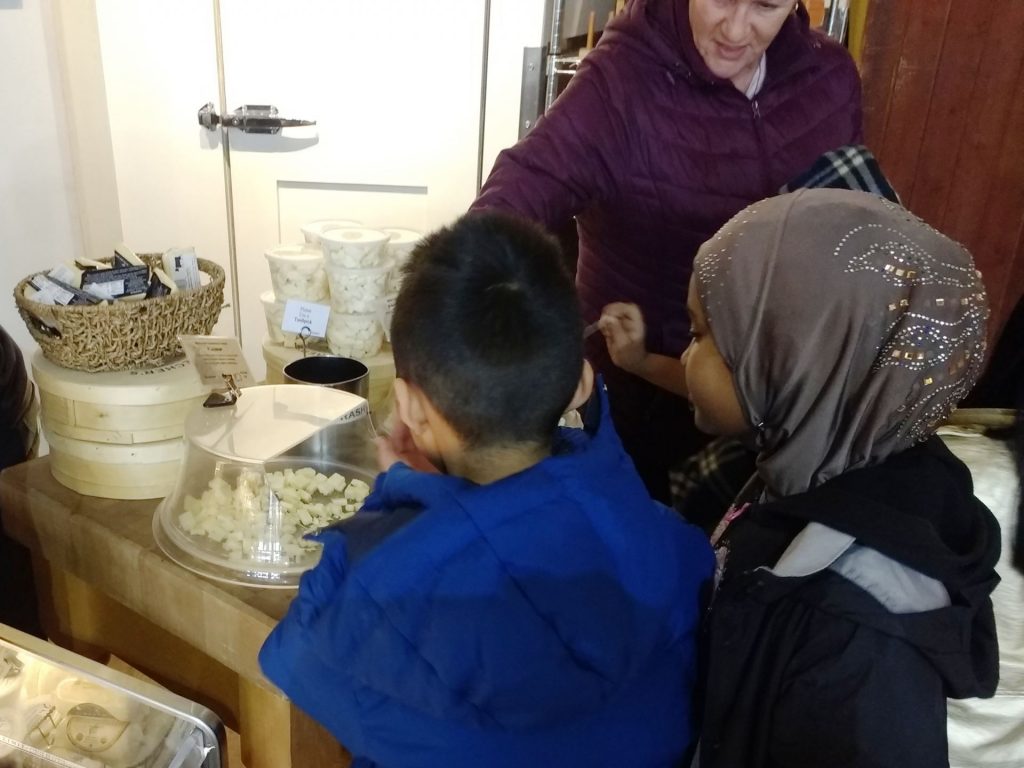 Later on, they were absolutely stumped and amazed by a card trick by Jonathan at the Magic Shop in the Market!

A visit to the new MarketFront area was topped off by spending some time with Erin, owner of indi chocolate, where they learned where chocolate comes from, how it is made – and what it's like in their special lotions and lip balm – wow!