A wonderful and well prepared classroom of first and second graders from Green Lake Elementary School enjoyed their visit to the Market today. Before splitting up into small groups, they all  started out in the Market Classroom, where they sampled a special treat from the Market (not really deep fried porcupine quills!):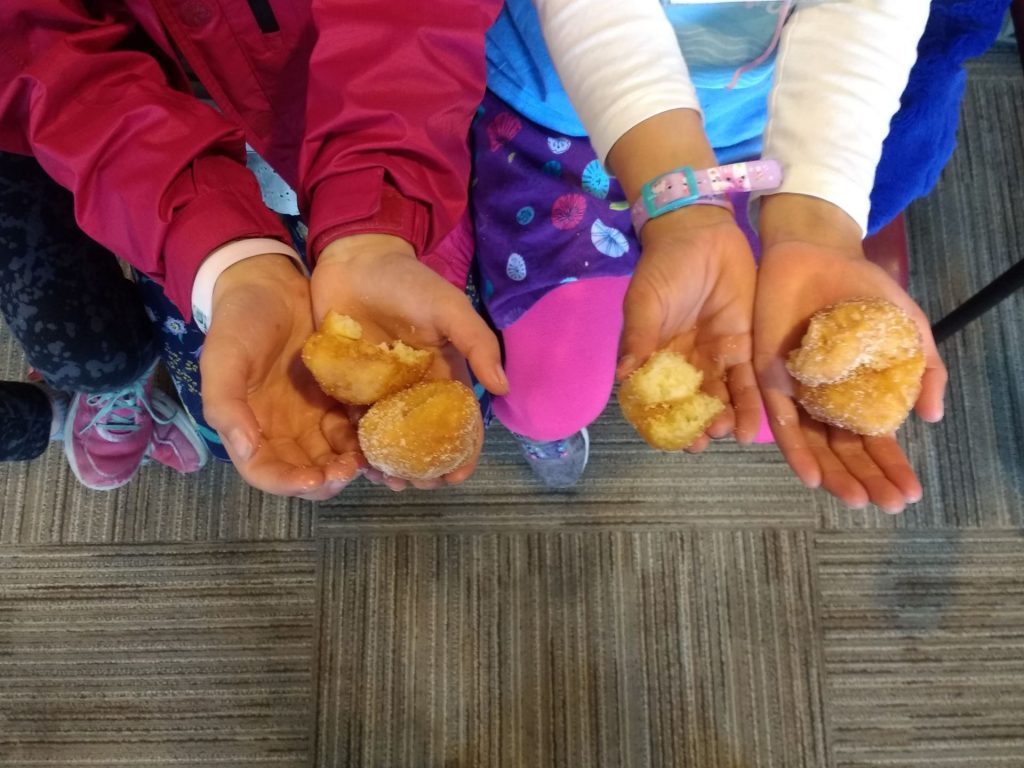 Later, one group took in the amazing sights (and tastes) at Beecher's Handmade Cheese: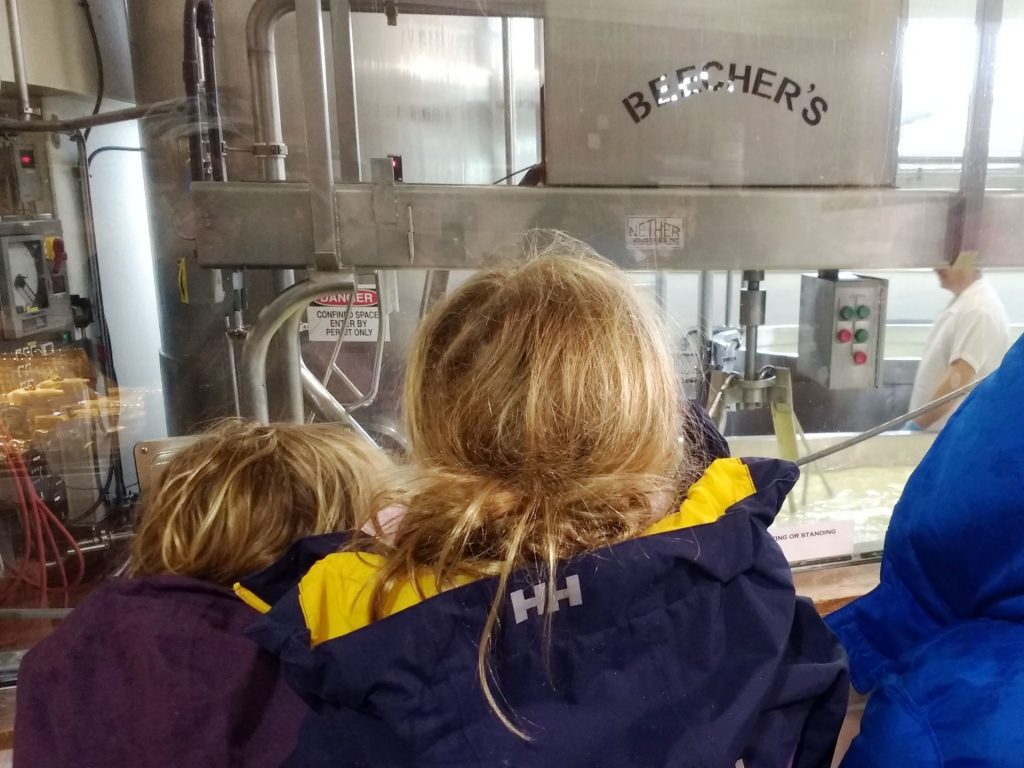 They crossed the street, and explored the MarketFront, eventually ending up at indi chocolate, where they learned about how chocolate is made and where it comes from. They also got a yummy taste sample of some very dark chocolate:


Seeking a little shelter from the rain, the group ended their tour down under, with a fascinating visit to Gem Heaven – wow, what amazing things they found there!