A third grade classroom from Alki Elementary visited the Market and took in some amazing sights and sounds today.
Speaking of sounds, one group visited the outer edge of the new MarketFront, where they could barely hear, above all the car noise. But that road will soon be gone, replaced a new (quiet) way to walk from the Market to the Waterfront. We can't wait!

One thing that will probably never change at the Market, though, is the world famous Gum Wall: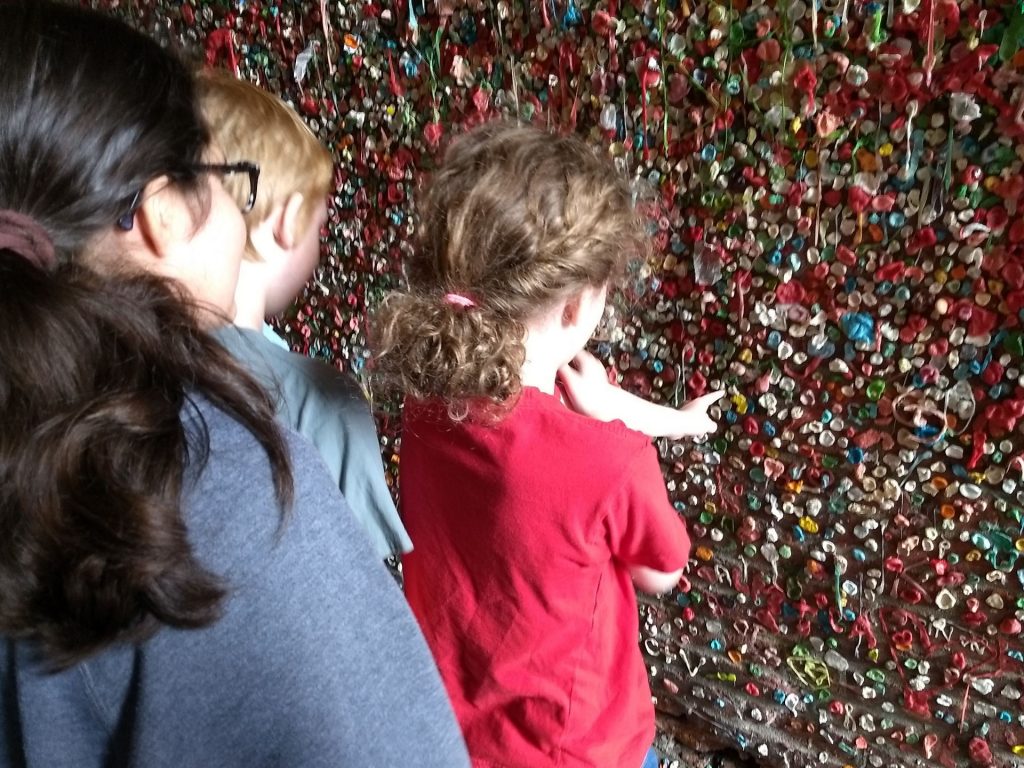 After the small group tours, the whole class gathered up again in the Market Classroom, where they discussed what they had seen and learned – and then made plans to head out on their own for a few minutes, before catching the bus back to school – and lunch!

With plans in place, off they went!