Today a wonderful class of second graders from Villa Academy visited the Market. It turned out to be a great day to chat with many of the people who work there.
After splitting up into smaller groups, one group had fun chatting with the folks preparing some delicious food upstairs at DiLaurentis: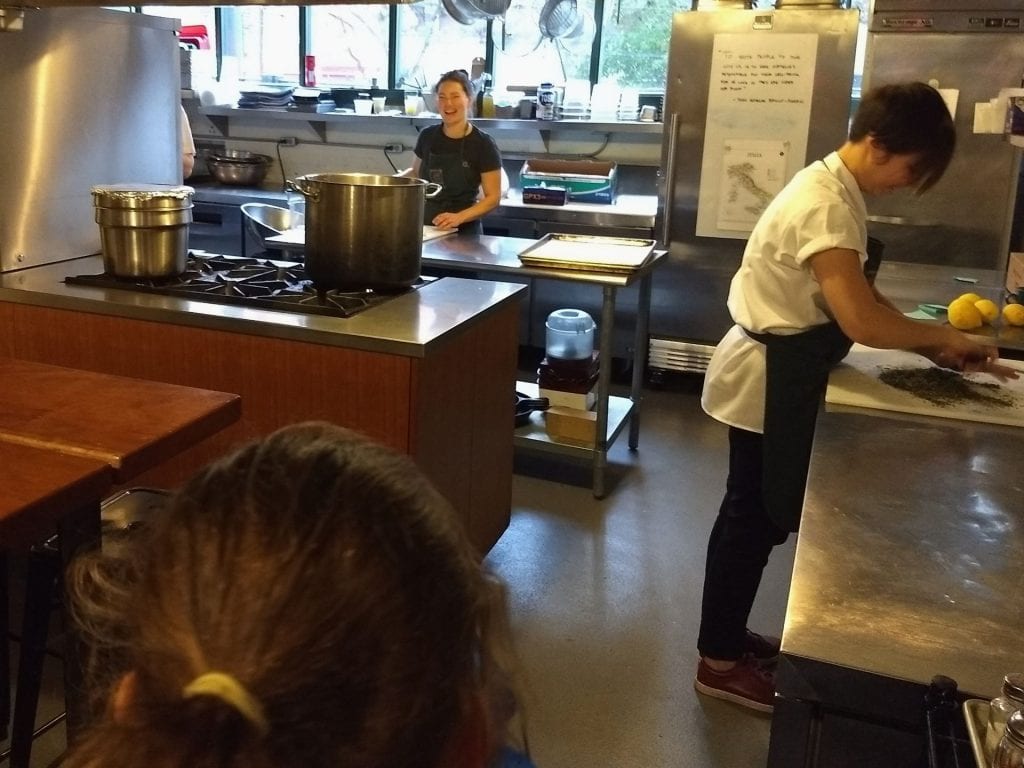 A short time later, they struck up a conversation Don, at Don and Joe's Meats. He had been working on the wording for a Halloween meat sign (see background), but he was happy to do some education about lamb and cow tongues – eeew!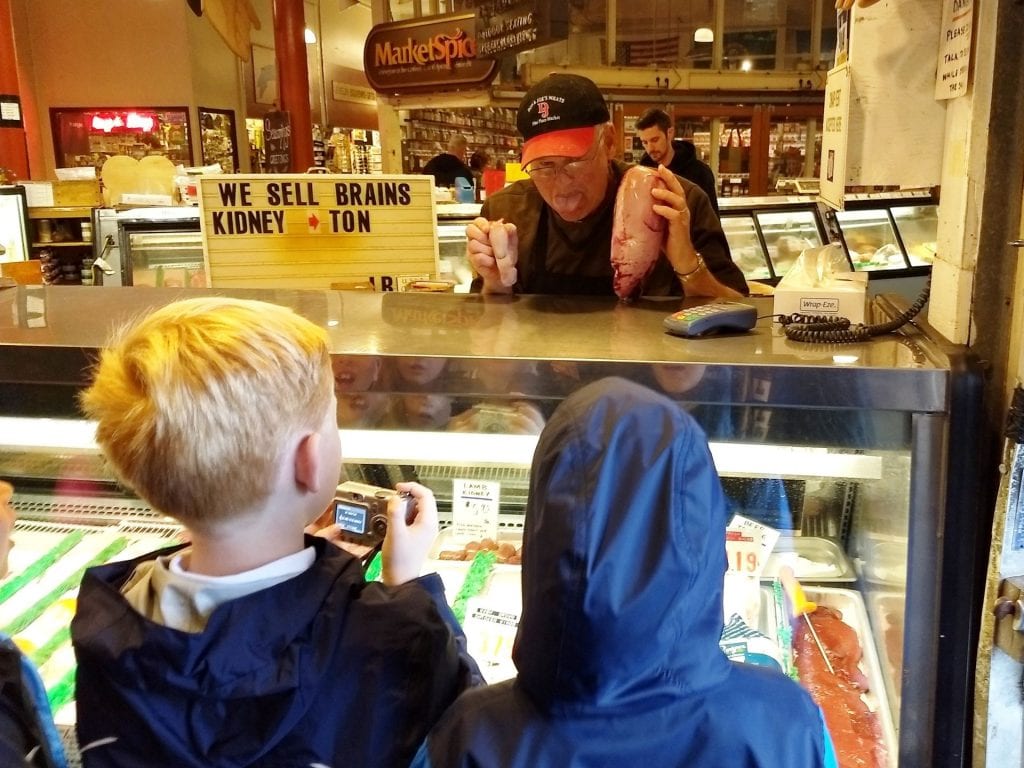 … followed by a little more information about kidney pies: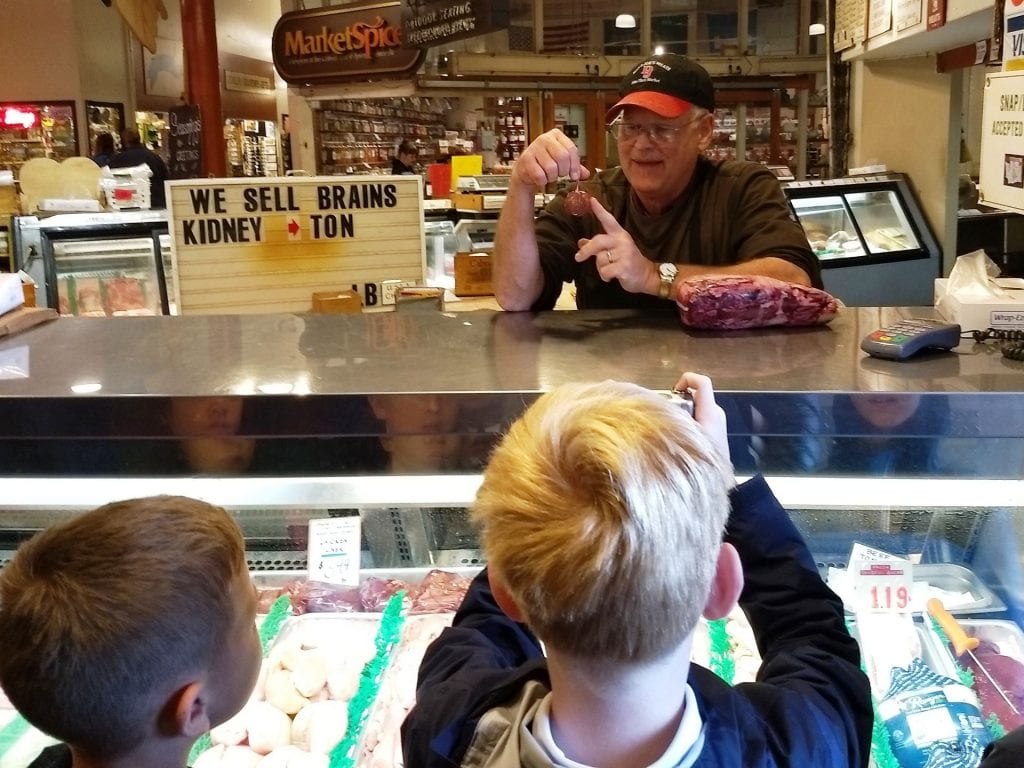 Seeking some fresh air after that, the group became very interested in some of the jewelry, especially the Halloween stuff, offered by a vendor in the North Arcade: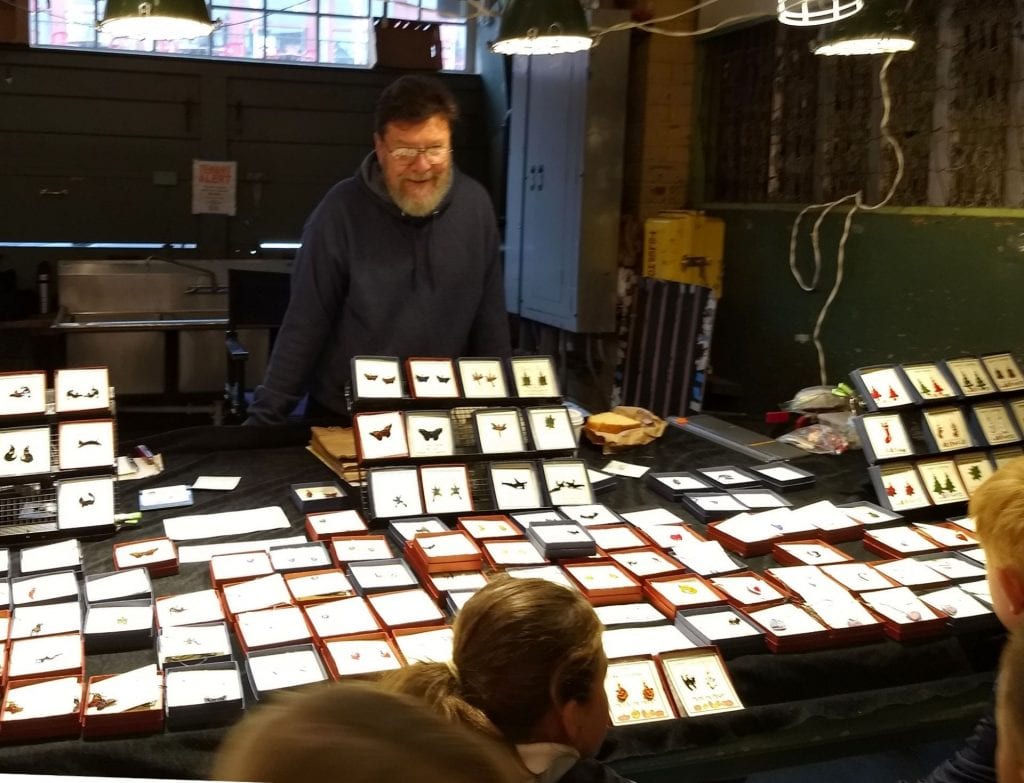 While exploring the new MarketFront, they were fascinated by all the handcrafted wooden items – including these earrings – created by this vendor: