Another wonderful classroom of of second graders (there were 4 this year) from Catharine Blaine K-8 School visited the Market today. After they split up with their tour leaders, one group got a real "now and then" experience of the over-100-year-old Market. On the new side of things was a visit to indi chocolate, where they sampled freshly made dark chocolate, yum!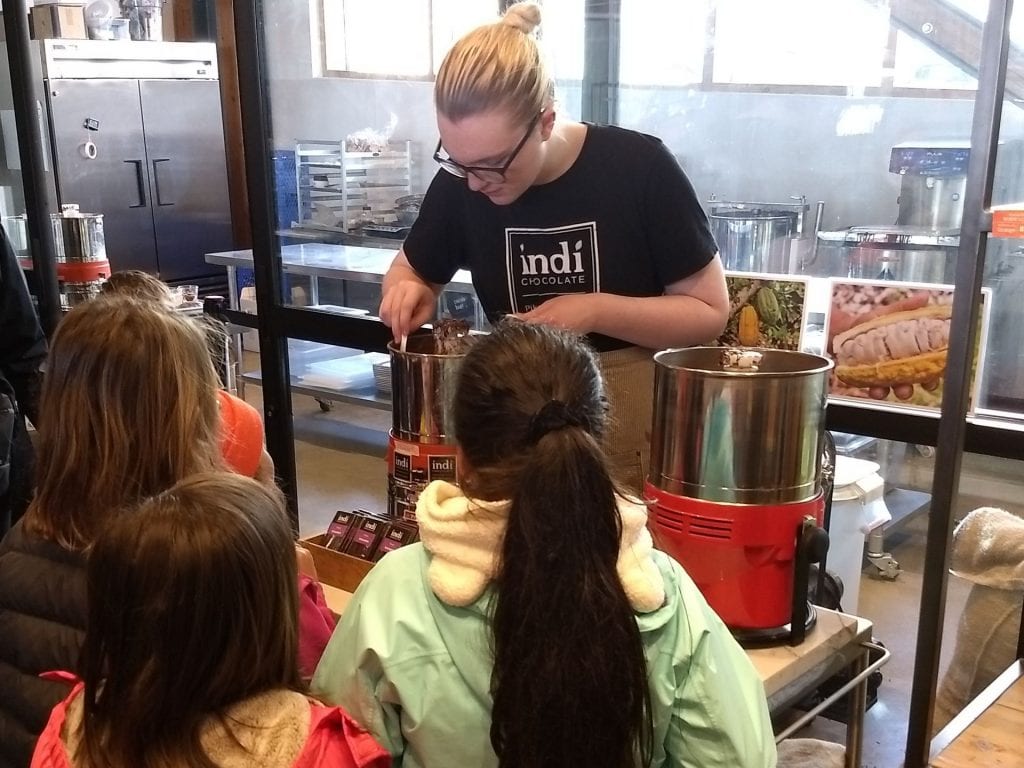 One of the old traditions at the Market they couldn't miss was the appearance of the Rein-Pigs, waiting for Santa's sleigh: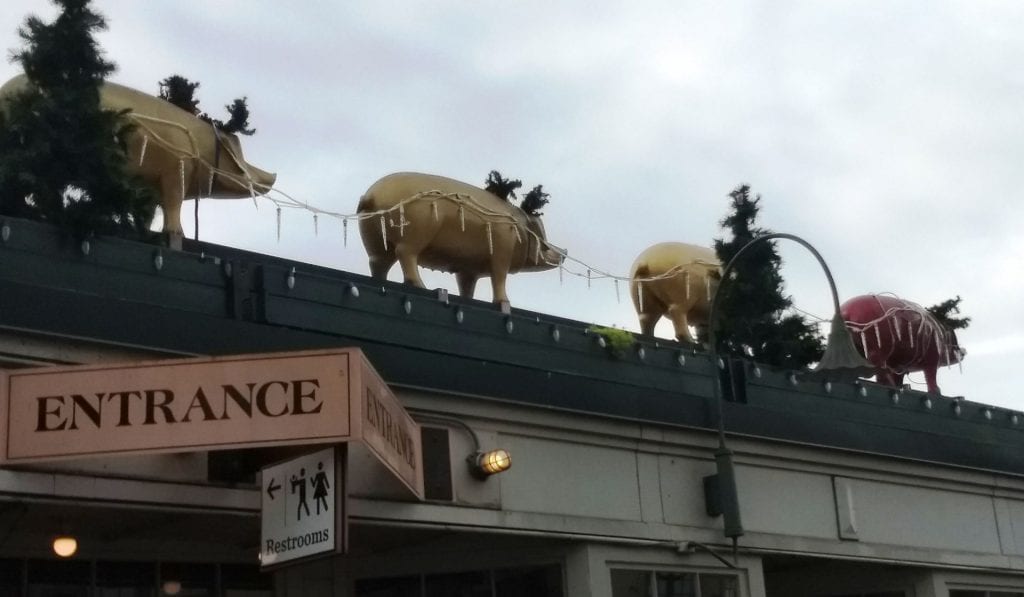 A sample at Ellenos Real Greek yogurt was neither old nor new – just simply delicious: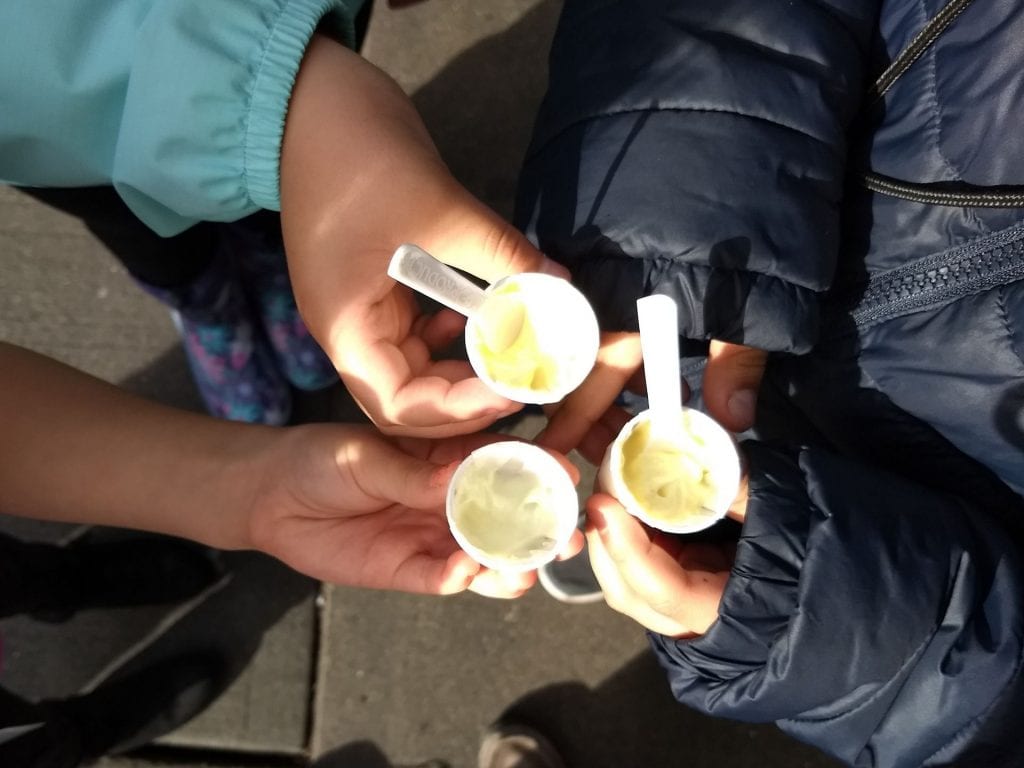 Back at the new MarketFront, they posed for a picture (well several, actually) by Billie the Piggy Bank. A special shoutout to the wonderful parent chaperones who accompany student groups on tours – their help is invaluable! Worth noting that in this photo, there are seven students and seven chaperones – wow!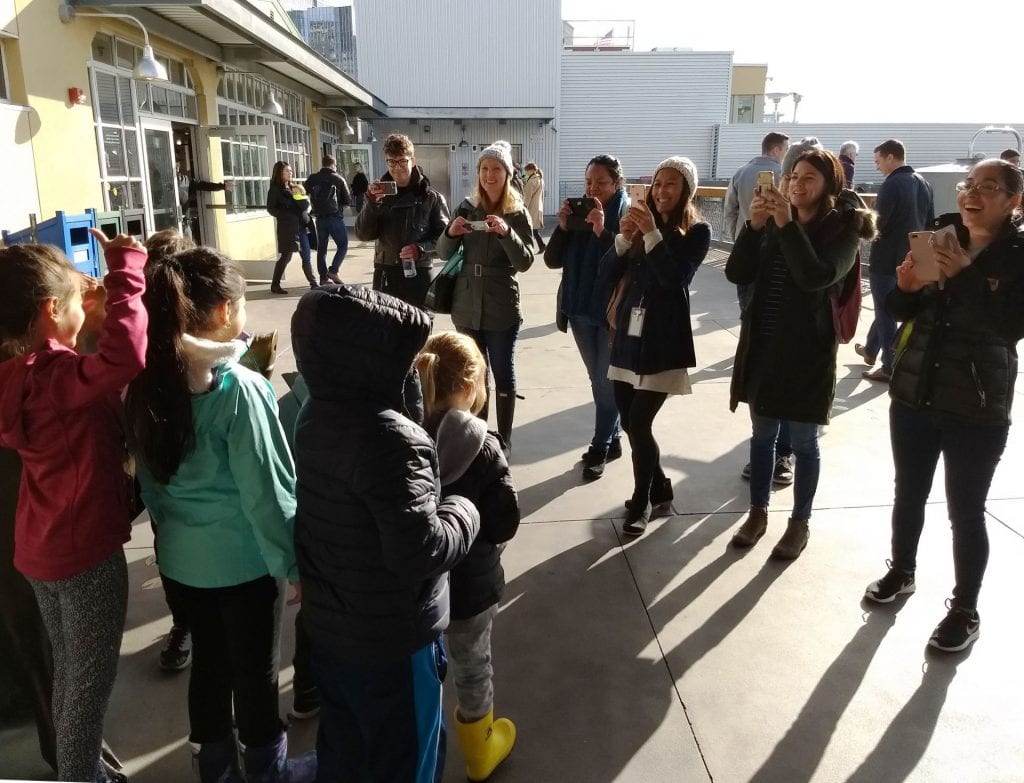 The final now and then moment was just a few seconds riding in the new glass elevator in the Economy Building, where they started next to the original huge beams on the ground level of the old building, and headed back up to the new Market Classroom, a literal ride through time: