A very sharp fourth grade classroom from Holy Rosary School had a festive time learning about the Pike Place Market today. One group stopped for a sample of a tasty pear  at Choice Produce – yum!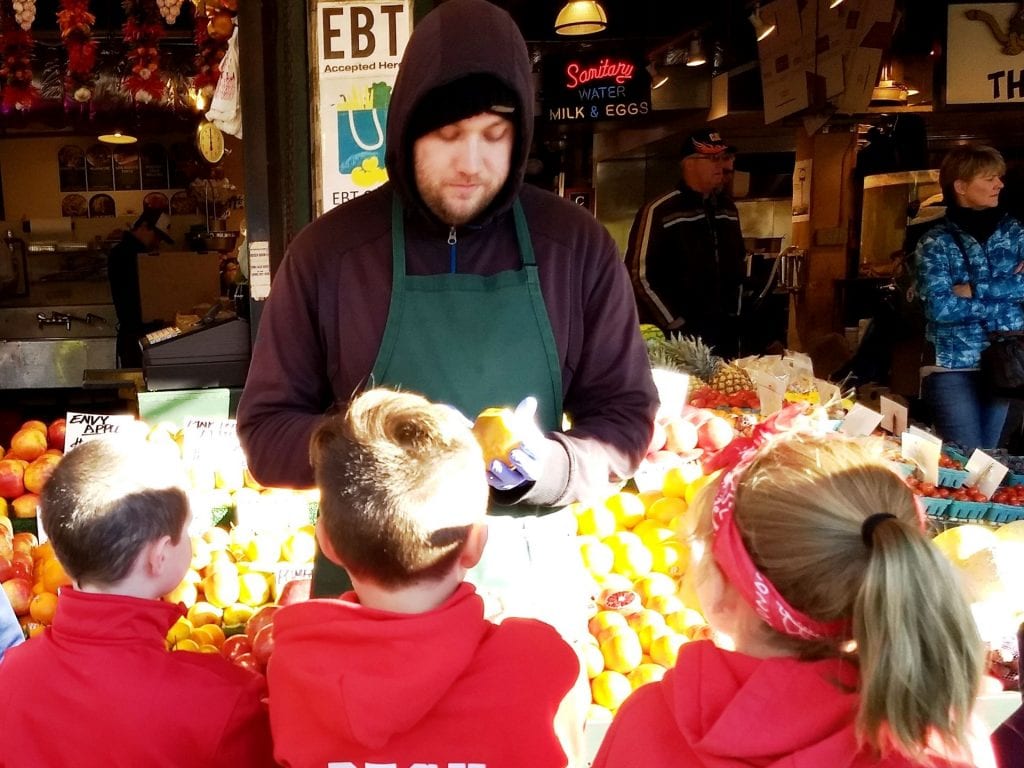 Another popular place to visit is  Beecher's Handmade Cheese – oh yeah, gotta love those cheese curds!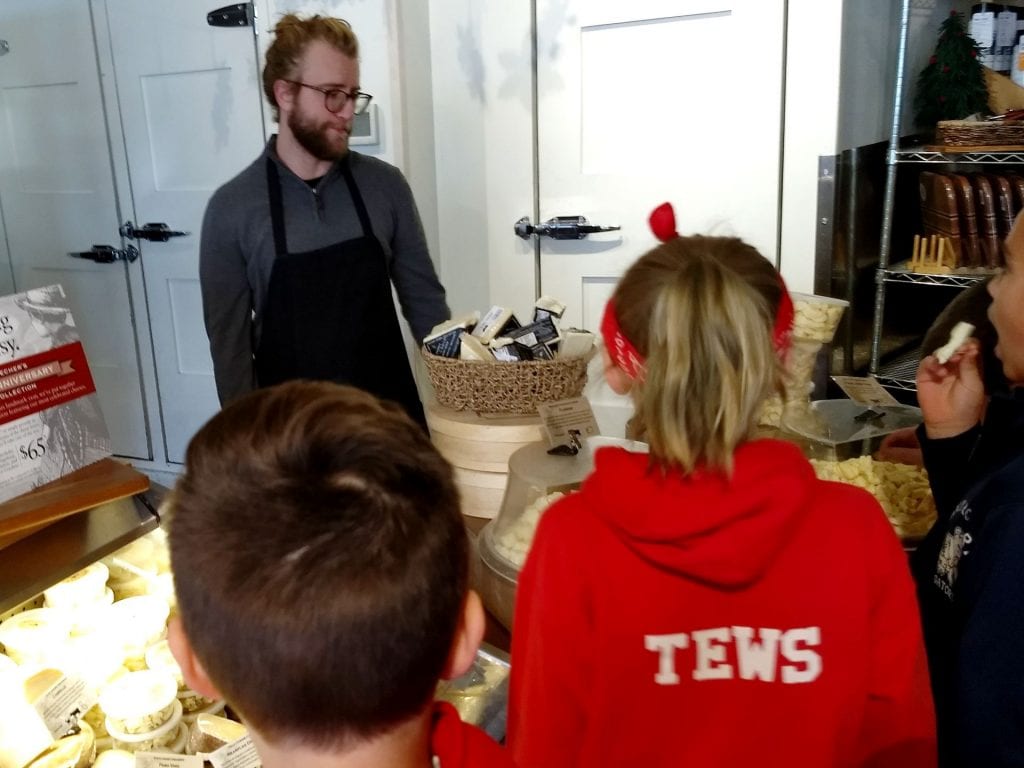 Across the street at one of the daystalls, they visited with a vendor – Ann – who is actually the neighbor of one of the students in the group!

Besides talking about what she produces, she also outfitted each student with one of the Market's beautiful 2018 Holiday pins! Thanks, Ann!