A wonderful classroom of fourth graders from Terrace Park Elementary visited the Market today and had some great learning experiences. One group visited the new MarketFront, where they just HAD to pose for a picture by Billie (Rachel's cousin) the Piggy Bank.

They then headed down a level to one of the new businesses nearby, indi chocolate, where Kenna taught them about how chocolate is made, and gave them a sample of some freshly made dark chocolate – delicious!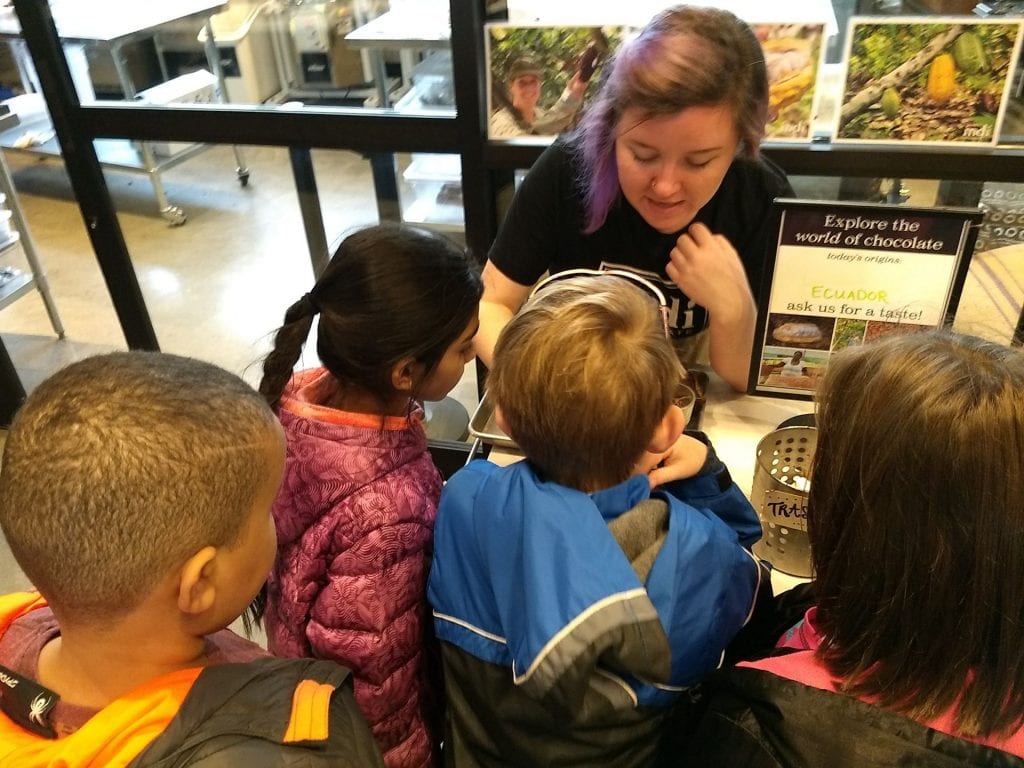 Heading back to the original Market, they visited with the artist working in the Down Under, near Golden Age Collectables. He told them some very interesting stories about famous people he had drawn pictures of.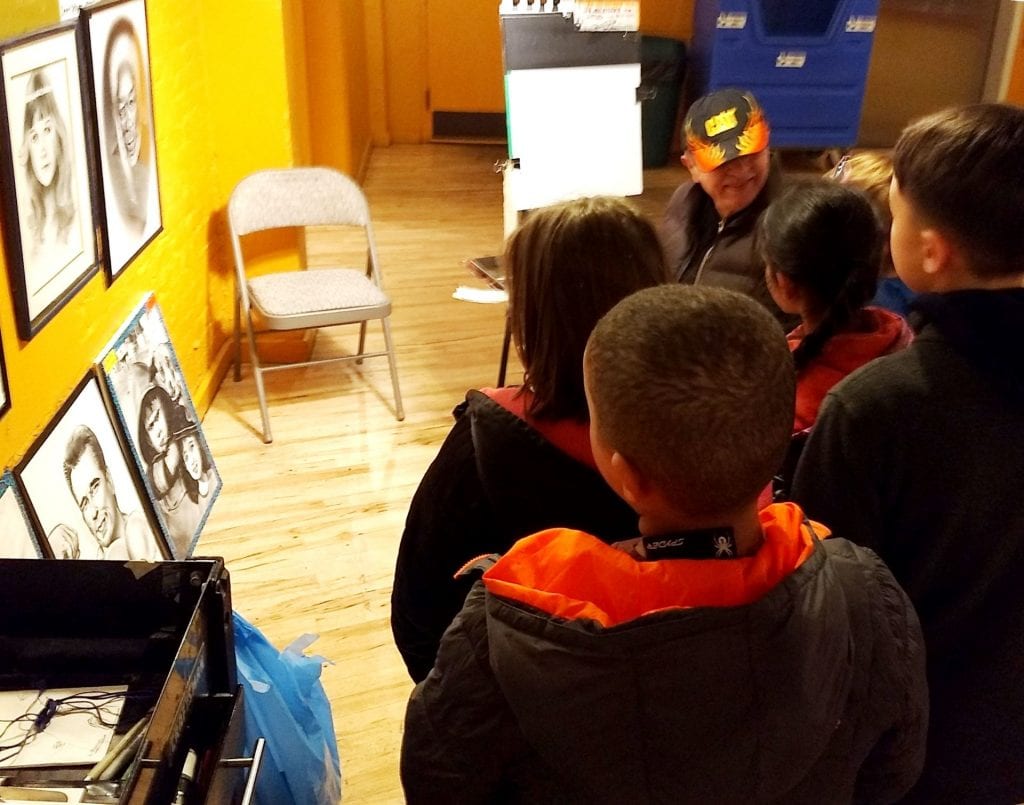 As lunchtime approached, they were getting pretty hungry – and so they were especially appreciative of the sample of vanilla yogurt they were offered at Ellenos Real Greek yogurt  – a new flavor, only available at the Market (so far) – and really tasty!