A lucky third grade class from Wing Luke Elementary School had some amazing learning experiences at the Pike Place Market today – and they also had a whole lot of fun – starting off at Daily Dozen Doughnuts. Watching the machine was fascinating. This group actually tracked the production progress of those tasty doughnuts, rooting them on…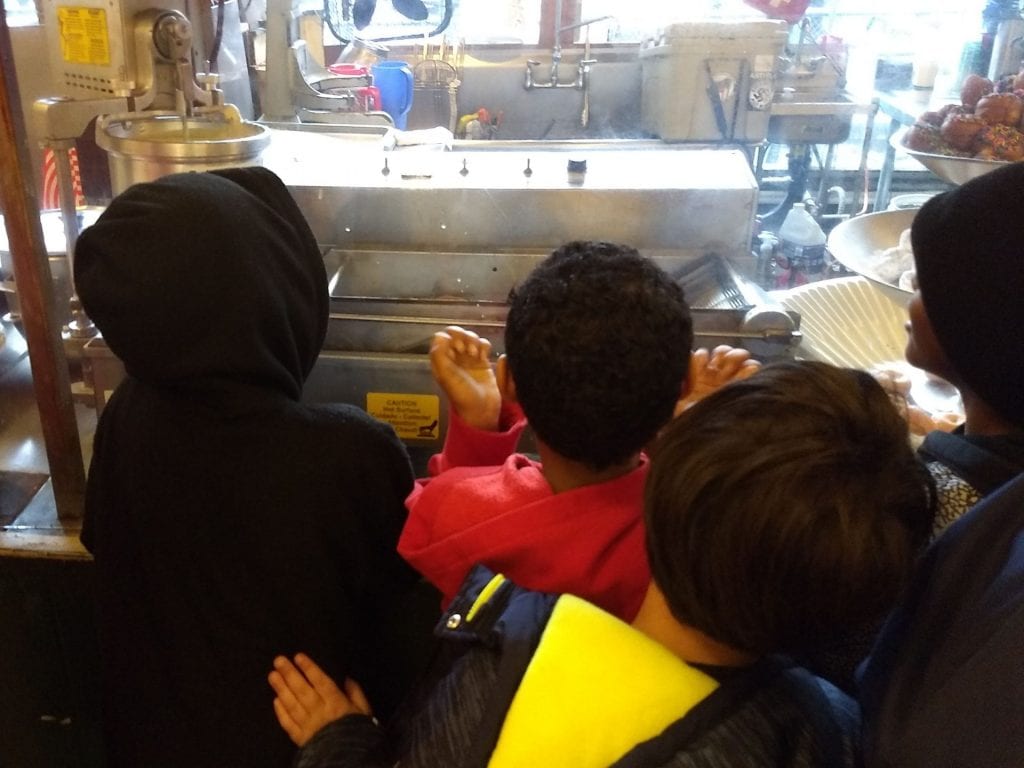 …and ended up naming some of them by the time they got dropped off in the serving tray. These two were Billy and Frank, I believe:

Even more entertaining was a stunning magic trick  performed by Jonathan at the Magic Shop in the Market. It started off with a guitar pick with a hole in it. The end result was – well, just go visit, and ask Jonathan to explain…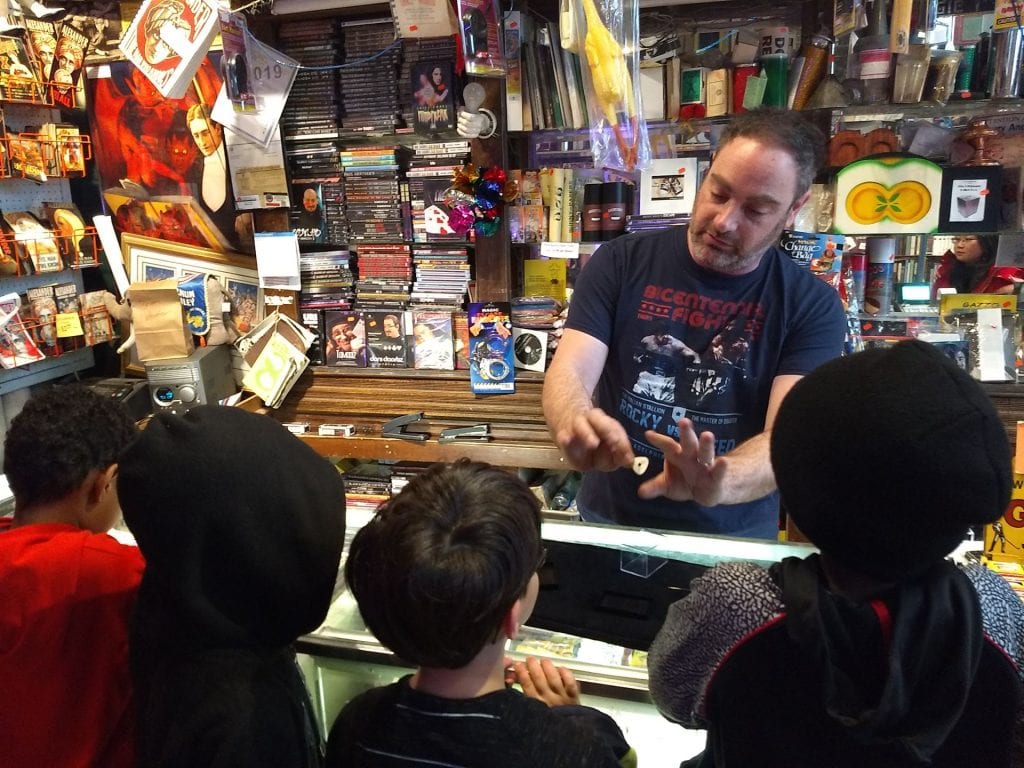 They really enjoyed their visit to nearby Gem Heaven, where they loved the fossilized shark teeth. They also learned about pyrite (which at times occurs in nature as perfect cubes!):
The last stop was the world famous Gum Wall. But first they had to "load up", with some of the latest and best in gum, brought along by one of the students: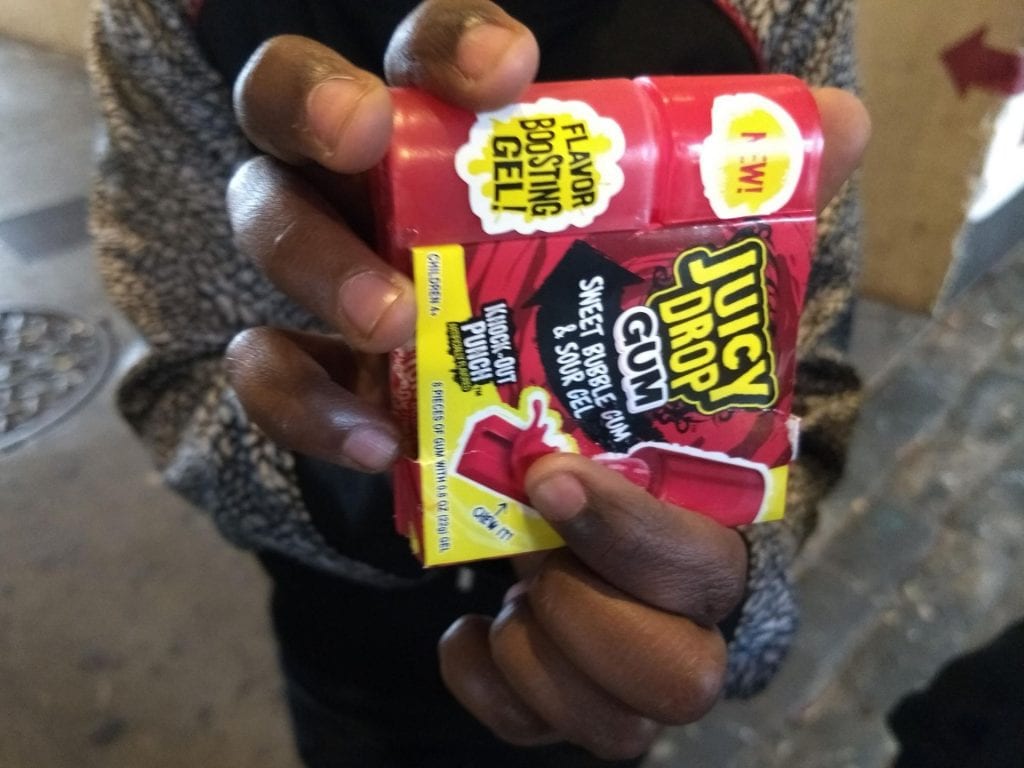 Then there was the placement decision, followed by the actual (messy) sticking it on the wall:

The last step, probably the most important, was the picture!