A fourth grade classroom from Arbor Heights Elementary had a great time visiting the Market, on the last day of a very cold and snowy February. One group had a wonderful time learning about and sampling some of the specially flavored oils and vinegars at Sotto Voce: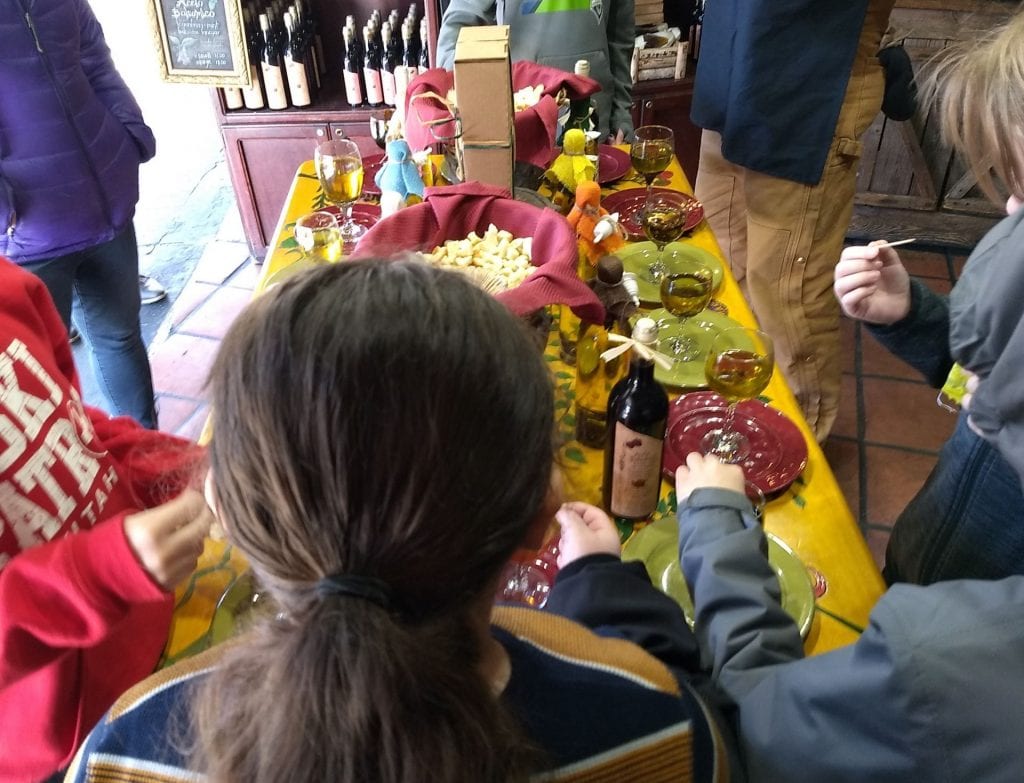 Across the street the new MarketFront, they were mesmerized by the demolition of the Alaskan Way Viaduct:

Lots of questions of course… what a scene: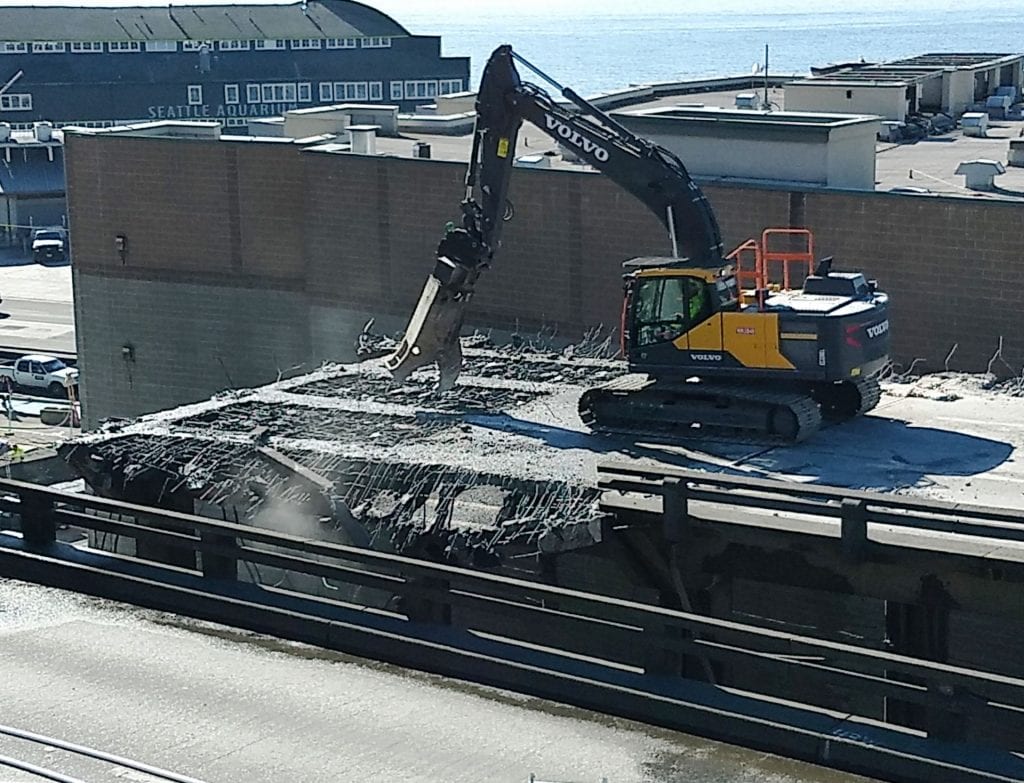 At the Magic Shop in the Market, before they even realized what was going on, three coins disappeared right before their eyes. Jonathan is amazing!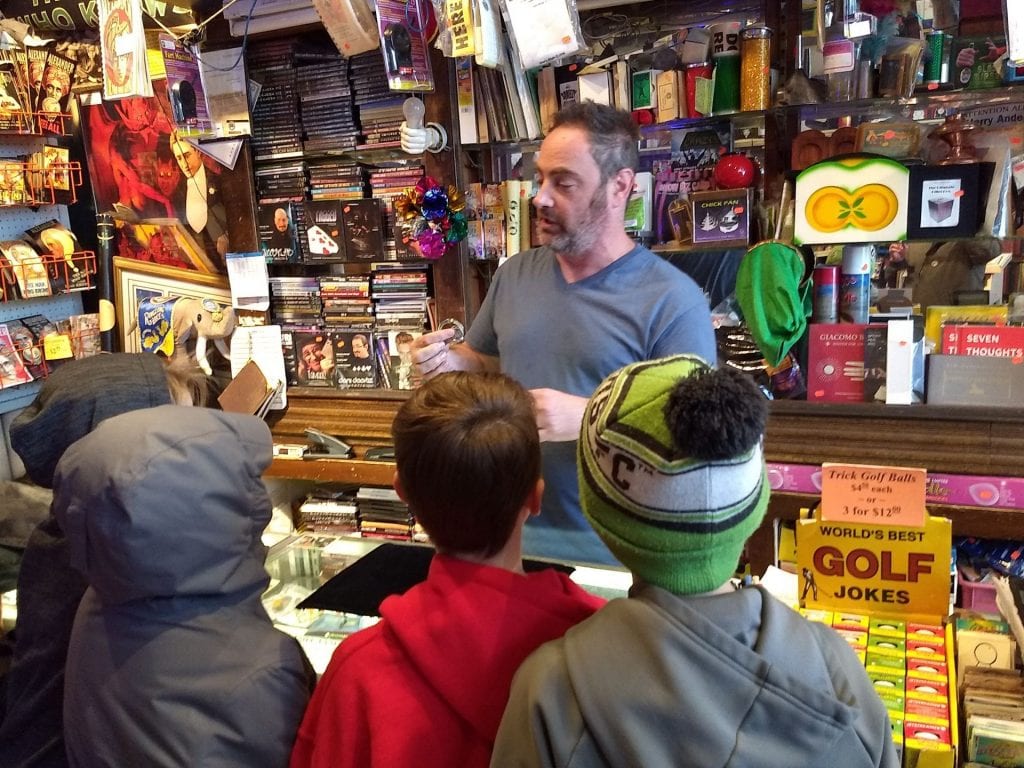 Having just loaded up on some big gumballs from the machine at Golden Age Collectables, they headed down to the world famous Gum Wall. The group applied their gum in a real nice formation: