A classroom of second graders from Thurgood Marshall Elementary School learned a great deal about the Market on their visit. Education Program leader Scott Davies met them at Rachel the Pig and asked them to decide what they first think about when they think of the Pike Place Market:

They then shared their thoughts in the Market Classroom, and split up into smaller groups to explore and learn more about the Market. One group had a great time watching delicious pastries being made at Piroshky, Piroshky: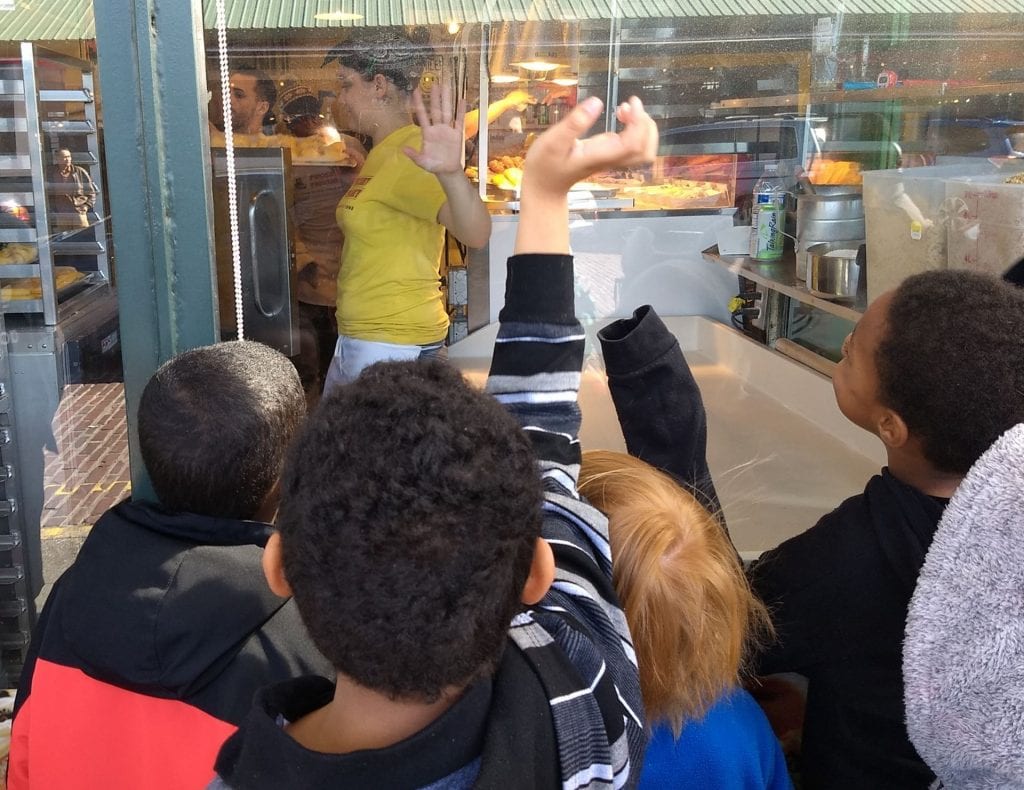 Another group enjoyed a fresh fruit sample at Choice Produce: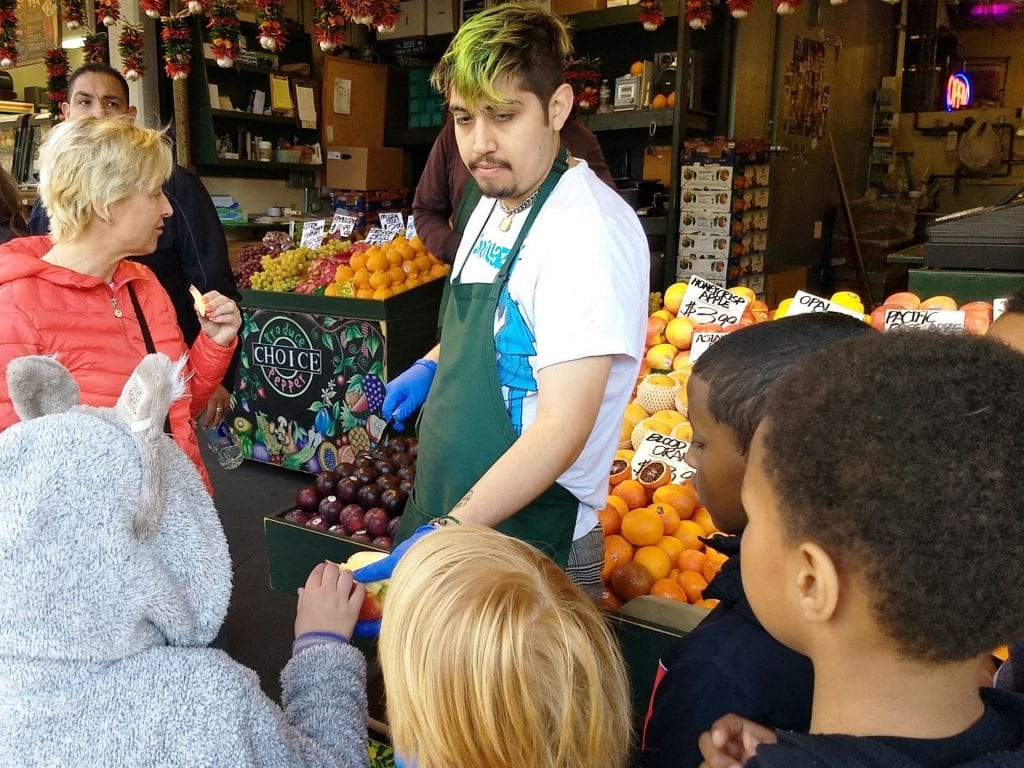 At the end of their explorations, the whole class returned to the Market Classroom to eat lunch – and play a little Now and Then, matching historical Market photos (bottom row) with the same scenes today (top row).


This activity is also available online: Now & Then – Match old market photos with current photos  – a part of the Education Program of the Pike Place Market. Look under "Lesson Plans" for this, and many other wonderful educational opportunities.