A well prepared and well behaved classroom of second graders from Thurgood Marshall Elementary School visited the Market today. One group was lucky enough to be shown around by Scott Davies, director of educational programs at the Market. Here are a few of their stops:
They started off at Tenzing Momo:
And then they ran into Connie at DiLaurentis, who Scott talked into some samples of calimari: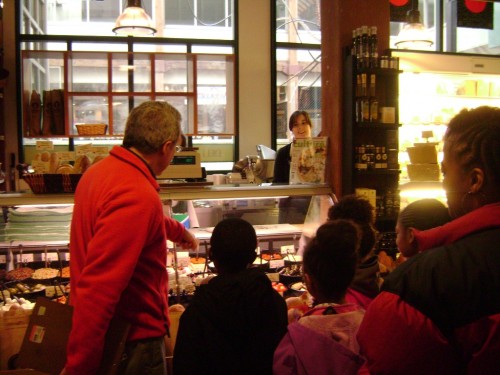 Still at DiLaurentis, Scott showed off a 5 lb. package of spaghetti:

…as well as a TEN pound jar of Nutella!

Later on they talked about some of the Market's unique artwork:

A definite lowlight of the trip was the visit to the garbage collection center for the Market (pee-euw!):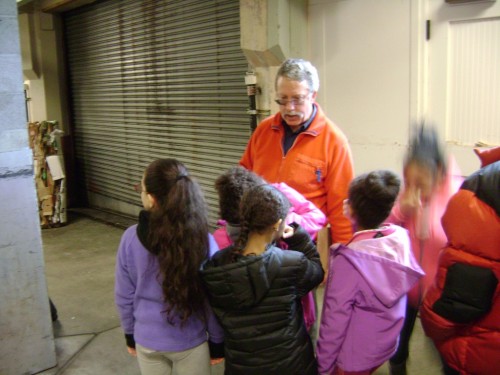 Out in the fresh air on Western Ave, they spent a few moments going over all they had learned at the Market:

There will also be some videos posted of this special visit, so please check back towards the end of March, 2014, to see Scott and the group in action on our videos page.