It was a lovely day at the Pike Place Market–we had blue sky and the sun was out! Today we had 2nd and 3rd grade visitors from Bagley Elementary!  Here are some highlights of our day!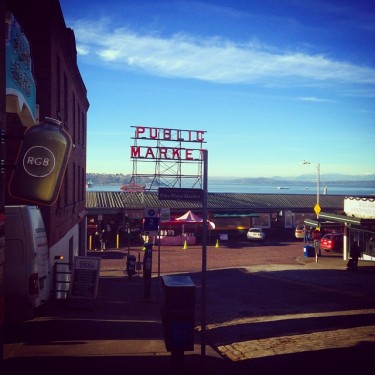 We visited Indi Chocolate where Rachel taught the kids about chocolate. The kids learned about aromatherapy and even got to try mint chocolate and orange chocolate lotion! Rachel talked about the MarketFront project, the waterfront expansion plan for the Pike Place Market. In addition to businesses, the expansion also includes housing and social services.
Another great stop was of course Pike Place Fish! Here's Jacob showing the kids what an Alaskan King Crab looks like reconstructed.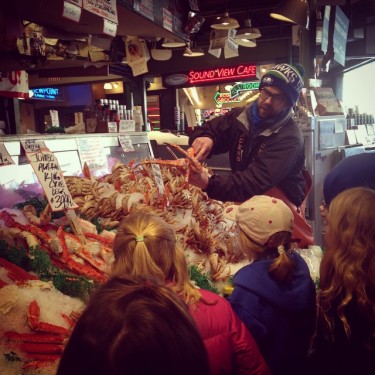 Here's Ryan showing the kids what the pinchers or a crab feels like and compared it to teeth.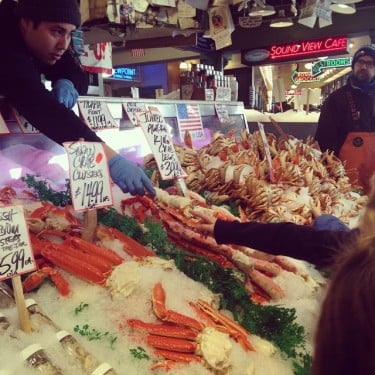 We found some really neat fruits and vegetables too! Check out this beautiful Romanesco broccoli or Romanesco cauliflower. The number of spirals on the head of Romanesco broccoli is a Fibonacci number.! Did you know the first documented Romanesco was in Italy? There is also a bit of math trivia with this wonderful vegetable. The number of spirals on the head of Romanesco  is a Fibonacci number!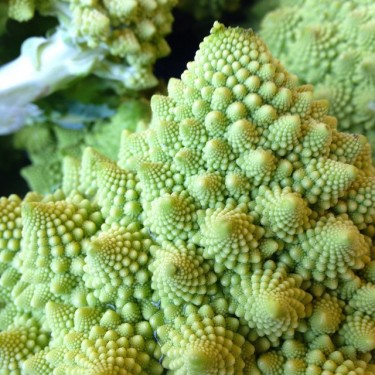 Thanks for visiting, Bagley Elementary! Come back and visit us soon!