A third grade classroom from St. Luke School had a fabulous time exploring and learning about the Pike Place Market today. One group had an enjoyable experience sampling some of the tasty olive oils at  Sotto Voce:

Across the street at Jack's Fish Spot they had a fun time talking about crabs and school sports:

At the Perennial Tea Room, Sue taught them all about tea, gave them a tasty tisane (herbal/fruit tea), and even showed them an actual tea plant growing right outside!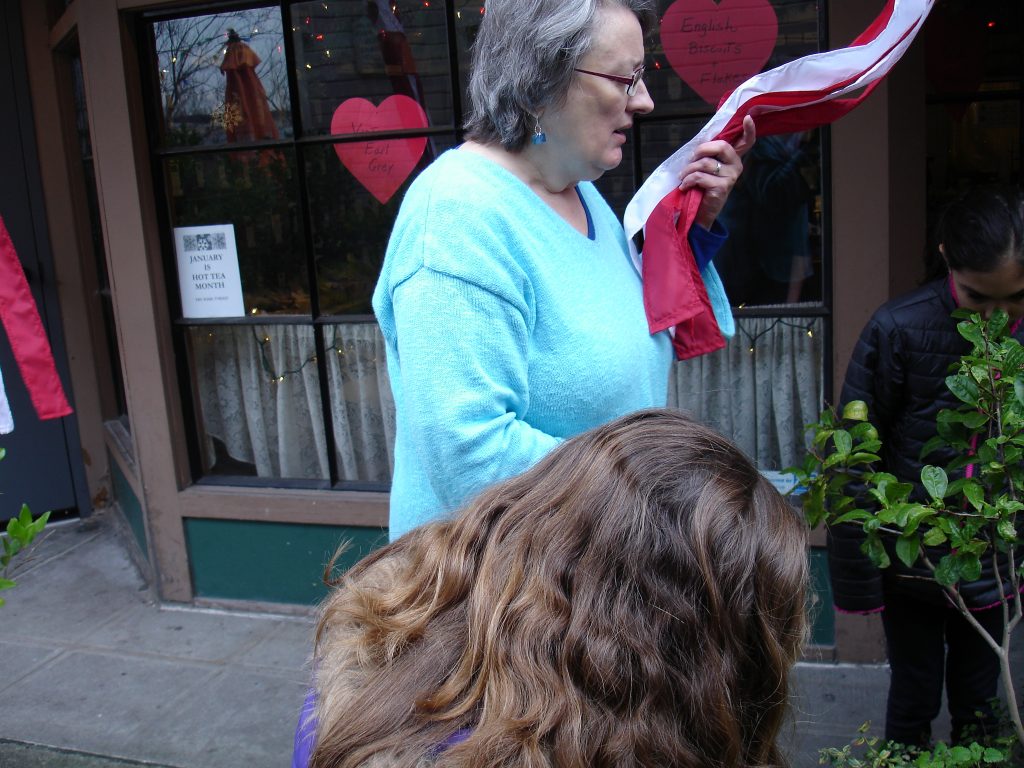 And what trip to the Market would be complete without a picture – or a bunch of them – standing in front of the famous Public Market Center sign! What a great day!