A third grade class from St. Madeleine-Sophie had a wonderful time learning about the Pike Place Market today. One of the first stops for one small group was the Pike Place Urban Garden, where signing the Garden Pig is irresistible: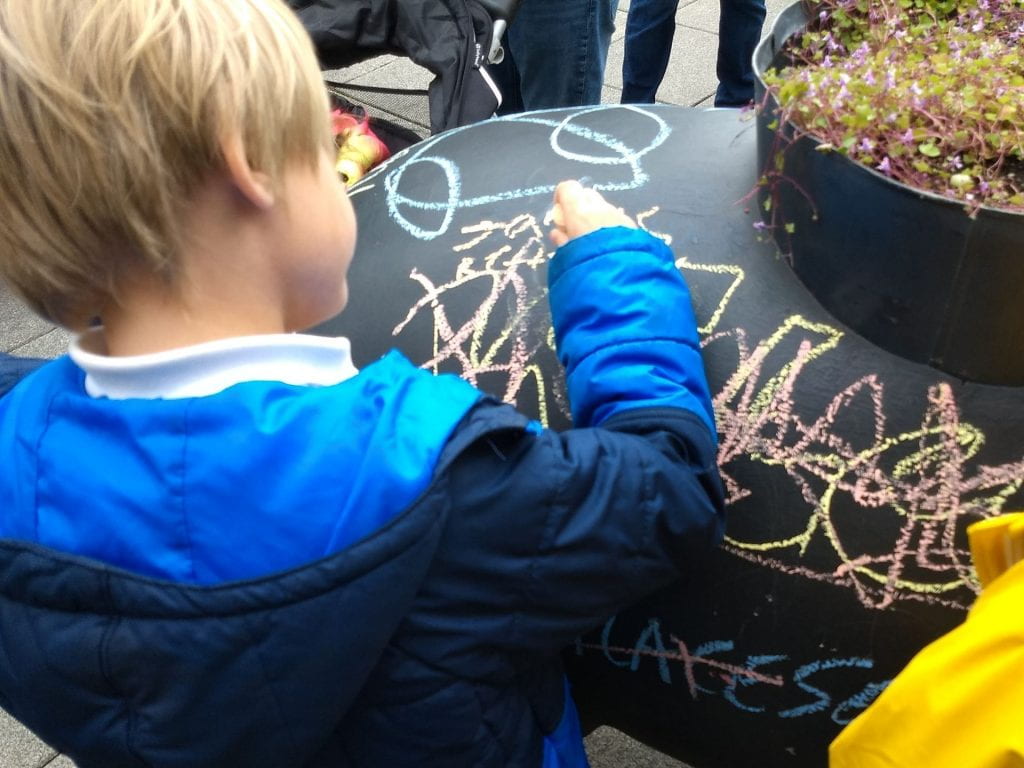 A visit to Market Security was an eye opener. This group even saw some of their classmates in different parts of the Market! But, alas, they came to realize that waving at their classmates was only one way:

There were many businesses to visit, of course. This group learned quite a bit about specially flavored oils and vinegars at Sotto Voce – and of course got to sample some – yum!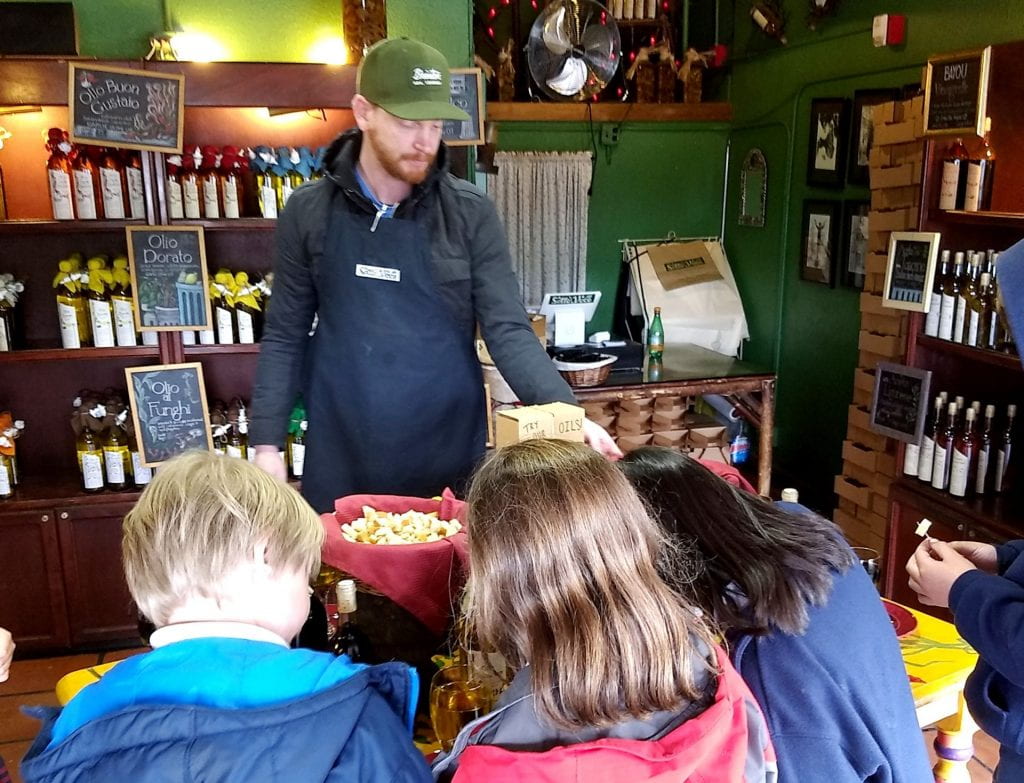 The weather was really nice, it was a Friday, and the Market was crowded. You can believe the buskers were out in full force, offering up all sorts of entertainment. The accordion-playing cat was a real crowd pleaser!