We had a great group of 3rd graders visit us today! From visiting the urban garden to sampling goodies at Pike Place Market, we had lots of fun. Here are some highlights:
Ryan taught us many things about being a fishmonger. Some big lessons to learn for fishmongers at Pike Place Fish Market is hard work pays off…and catching skills are required!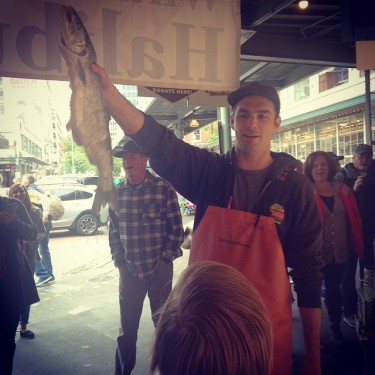 King Crab Legs were as big as our 3rd grade visitors' arms! Now that's a lot of crab!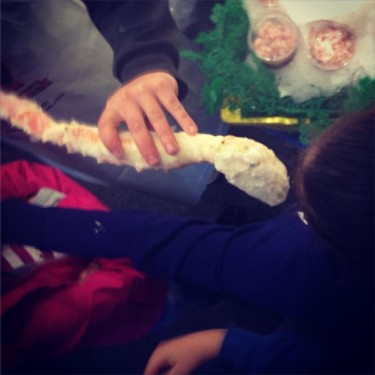 We saw fresh produce…including these beautiful artichokes! We definitely had a lot to write down for our A through Z food scavenger hunt!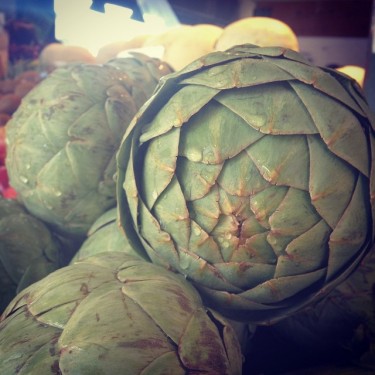 Spring is definitely in full swing with these lovely and local tulips!
Thanks for visiting Pike Place Market! Come back soon!