A brilliant second grade class from The Evergreen School did such an impressive job in completing their assignment. They had plenty of time left to explore and learn about the Pike Place Market.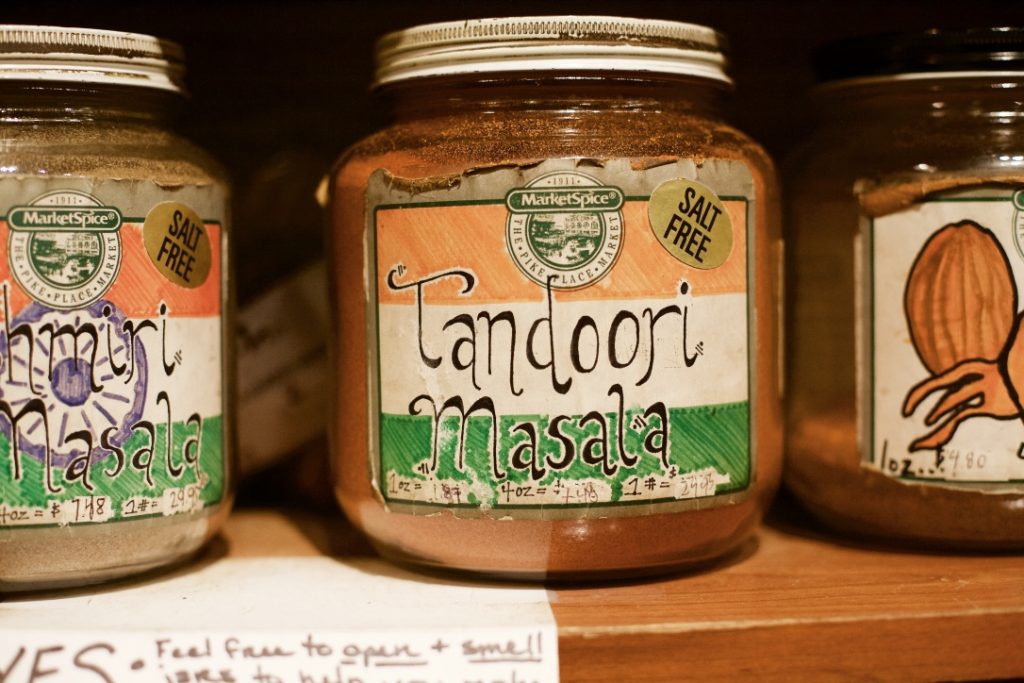 With the abundance of spices gloriously lining the shelves of Market Spice, the task in identifying foods that started with the letters "S" and "T" was almost too simple. To incorporate a challenging element to the assignment, students had to identify countries of the world where the ingredients originated from.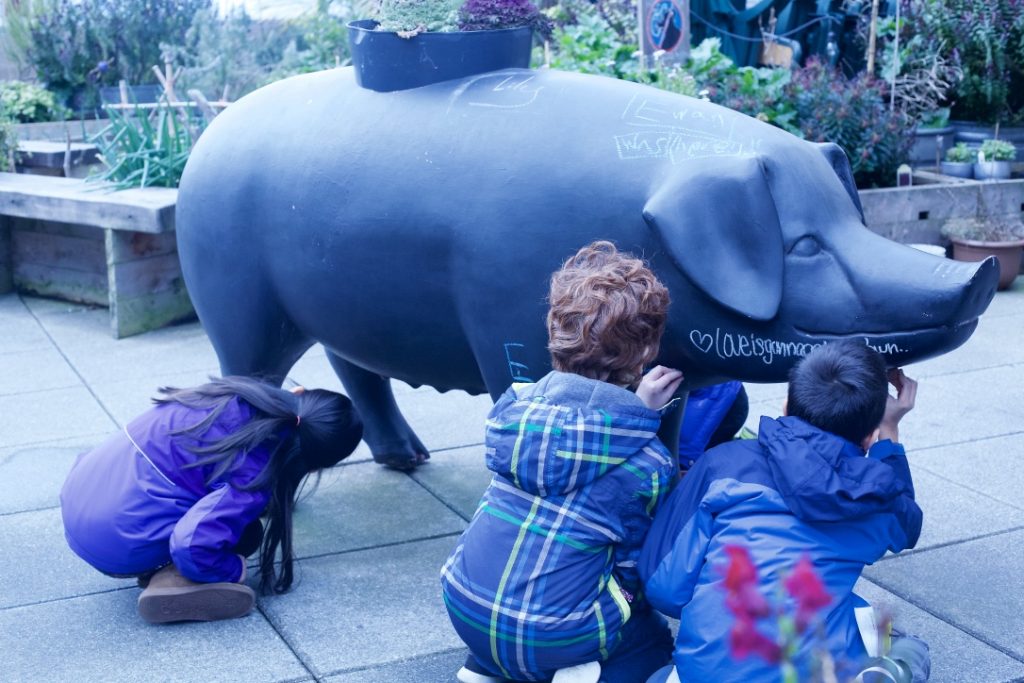 Chalky the pig received plenty of love and attention as students decorated her in many clever angles. The students were worried that the next occasion of rain would immediately threaten the durability of their artistic efforts. One student explained that if they wrote their name on Chalky's belly, their signature could potentially last longer as it would be protected underneath. This visit to the Pike Place Urban Garden was a memorable one, especially witnessing the ingenuity of these students.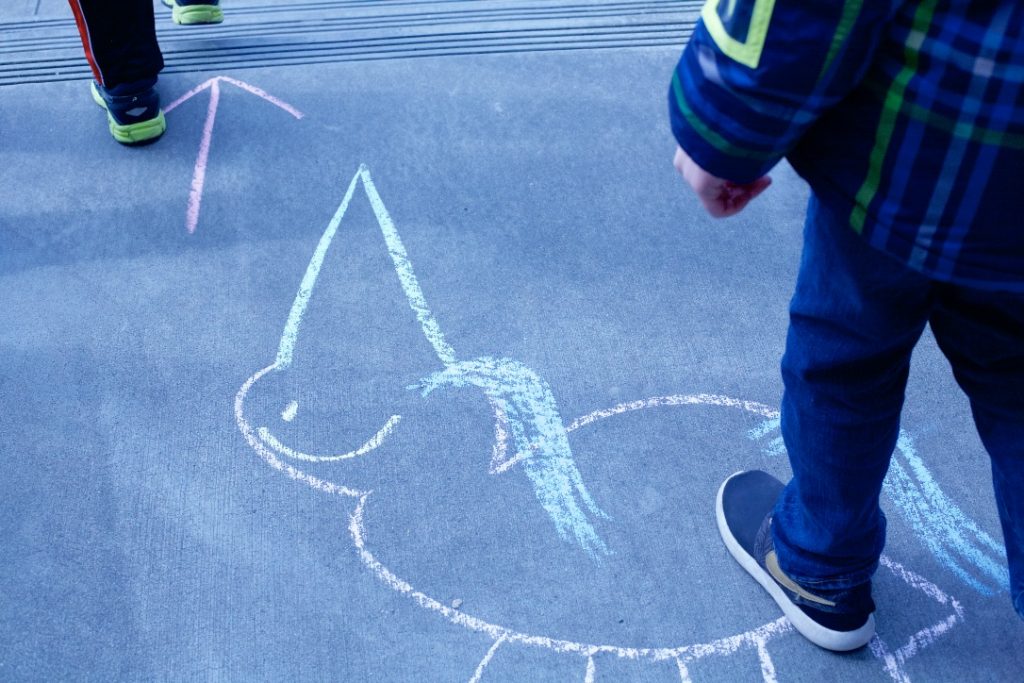 A final stop to Ugly Baby and La Ru was merely a coincidence as the students were initially drawn to the sidewalk art – specifically a super happy unicorn! The quirky and playful shop provided a brief distraction for the students before they ran in slow motion back to the Classroom.