(for highlights from the May 10 & 11 tours, go here)
A third grade class from St. Joseph School visited the Pike Place Market today. After having tasted a couple of the delicious doughnuts from Daily Dozen Doughnuts, they had an up close look at the amazing doughnut making machine:

Another treat was in store for them, from Choice Produce: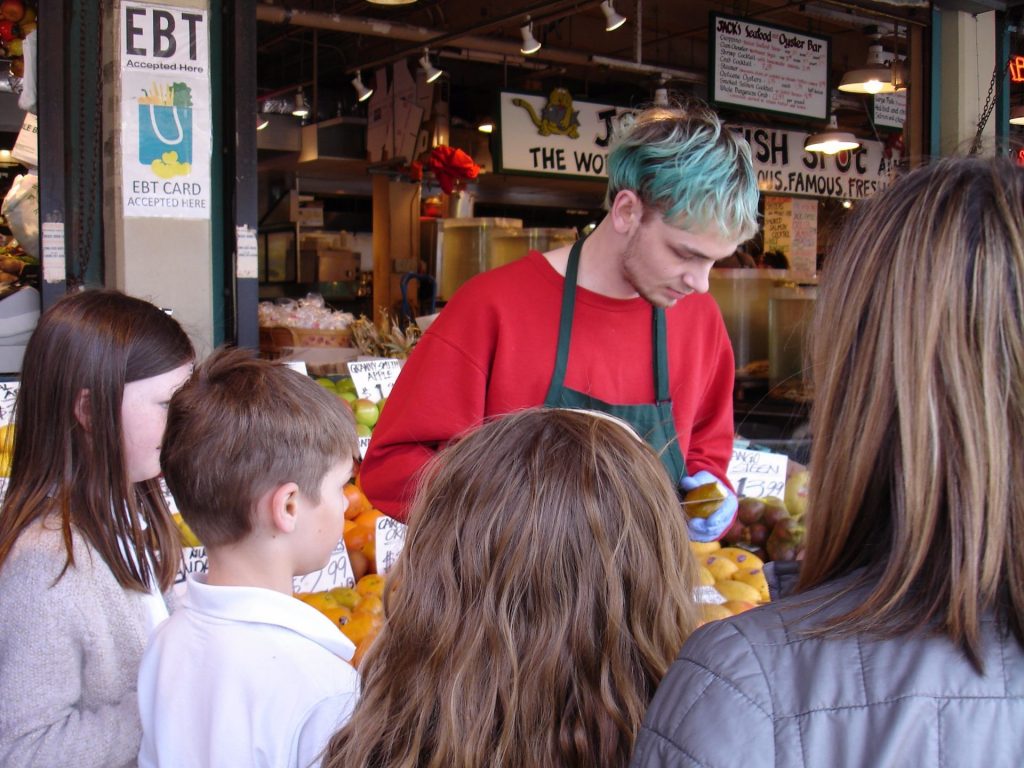 Part of the assignment each classroom has is a scavenger hunt – this group was stumped for a food that started with U (harder than you might think) – until they walked by Shy Giant Frozen Yogurt, which had a sign up for Ube Ice Cream. Not only did they get all 26 letters in their scavenger hunt, they got a taste of the purple, sweet potato based, ice cream – whoa!

Since it was such a beautiful day, and the group was so well behaved, they got to take in the view from the Observation Deck of the Inn at the Market: