A classroom of excited second graders from Adams Elementary School visited the Market today. One group had a couple of special sweet sampling experiences early on, first at Woodring Orchards …


and then at nearby Micks Peppourri – wow and yum!


But – there is a lot more to the Market than food! For instance – the  Magic Shop in the Market, where Jonathan had them visualize the card they had selected (and not told him about):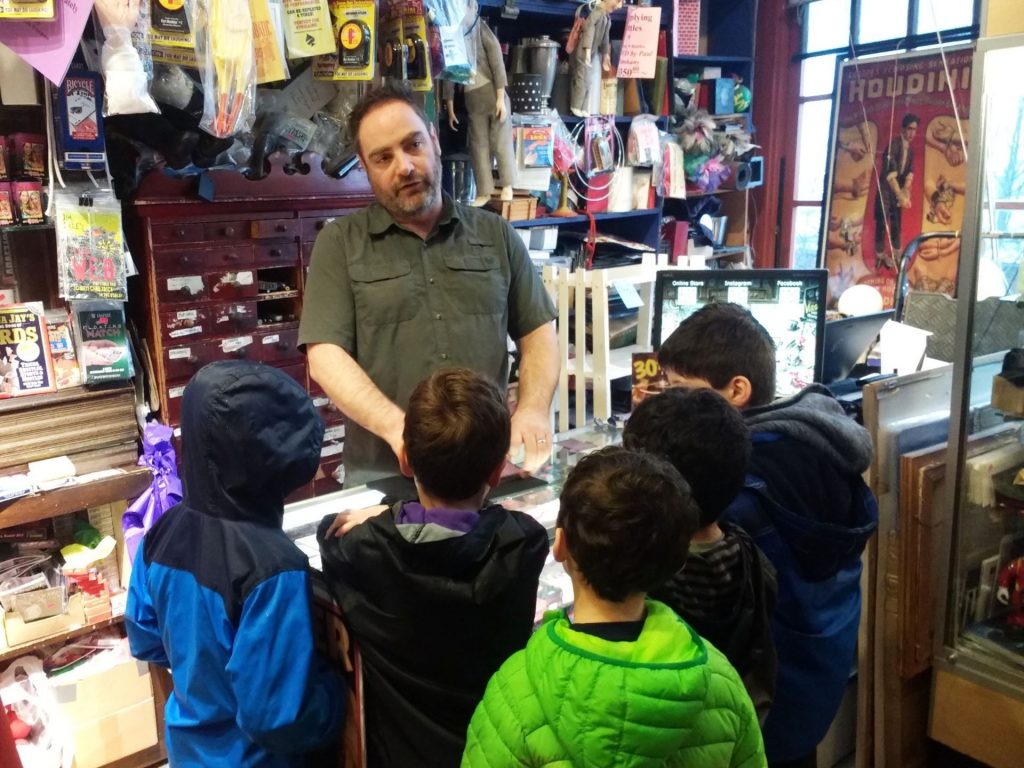 And then of course, he produced the very same card – out of nowhere – amazing!

Finally, the group visited the world famous Gum Wall, and learned about its gross history. Naturally, they had to add a few pieces…