Four classrooms of second graders from Catharine Blaine K-8 School visited the Market this month! Today's class was the last – and they were prepared and ready!
They split up into small groups, and one group had an interesting time checking out the Spaghetti Giganti XXL at  DiLaurentis – where a helpful parent chaperone stepped up to answer the reasonable question of how could you possibly cook noodles that long (about 4 feet). His instructions began with, "Well, first you get a very big pot, and then you hold the noodles way up here…"

Heading up the North Arcade, they were offered a sample of some chocolate linguine  at Pappardelle's: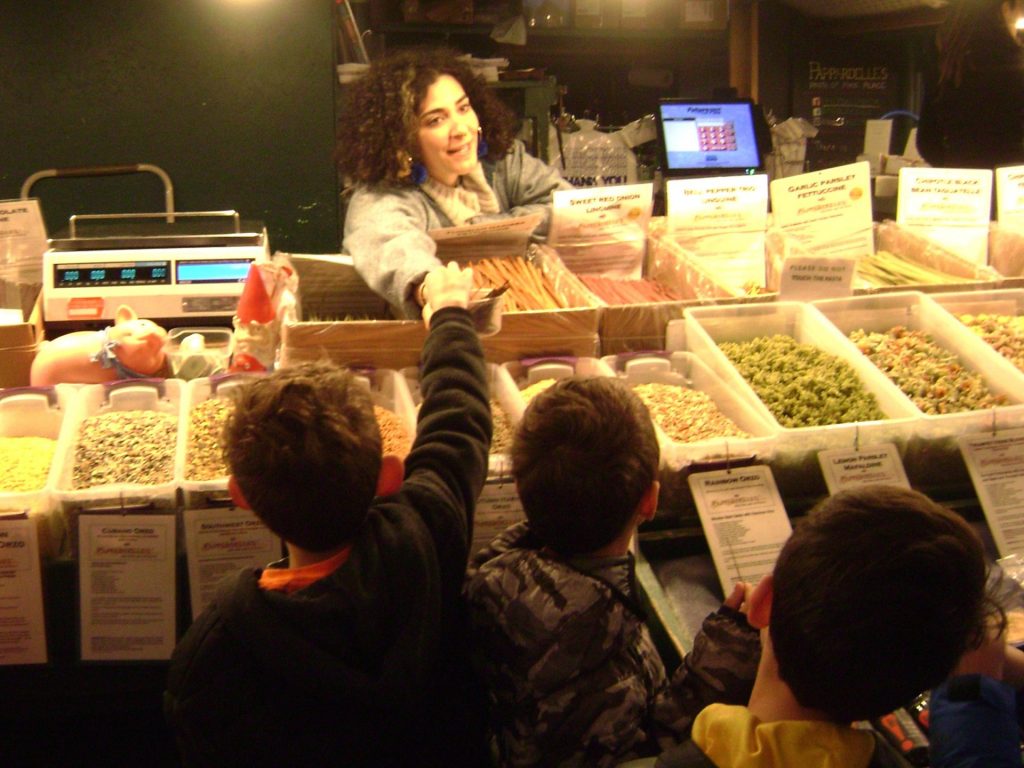 Down under, they were blown away by Jeff, at the Magic Shop in the Market, with the classic cups and balls trick. How did he DO that?

Back near Rachel the Pig, they met up with Don, at Don and Joe's Meats, who answered some questions – and asked a few – about some interesting things behind the case, like beef and lamb tongues – really.

Finally, the group paid a visit to Market Security, and were amazed to see how hard the people there work to keep the Market safe: