Another third grade classroom from Loyal Heights Elementary School visited the Market today (the class from 2 days ago is here)! One small group explored the  Pike Place Urban Garden, where they were even able to find a food being grown there to help with their A-Z food scavenger hunt (eggplant). As a result, they got to sign the special garden pig!

Heading north up the Main Arcade, they were fascinated by the lavender products at a daystall. They were invited to try some out by the craftsperson at Lavender Luvies: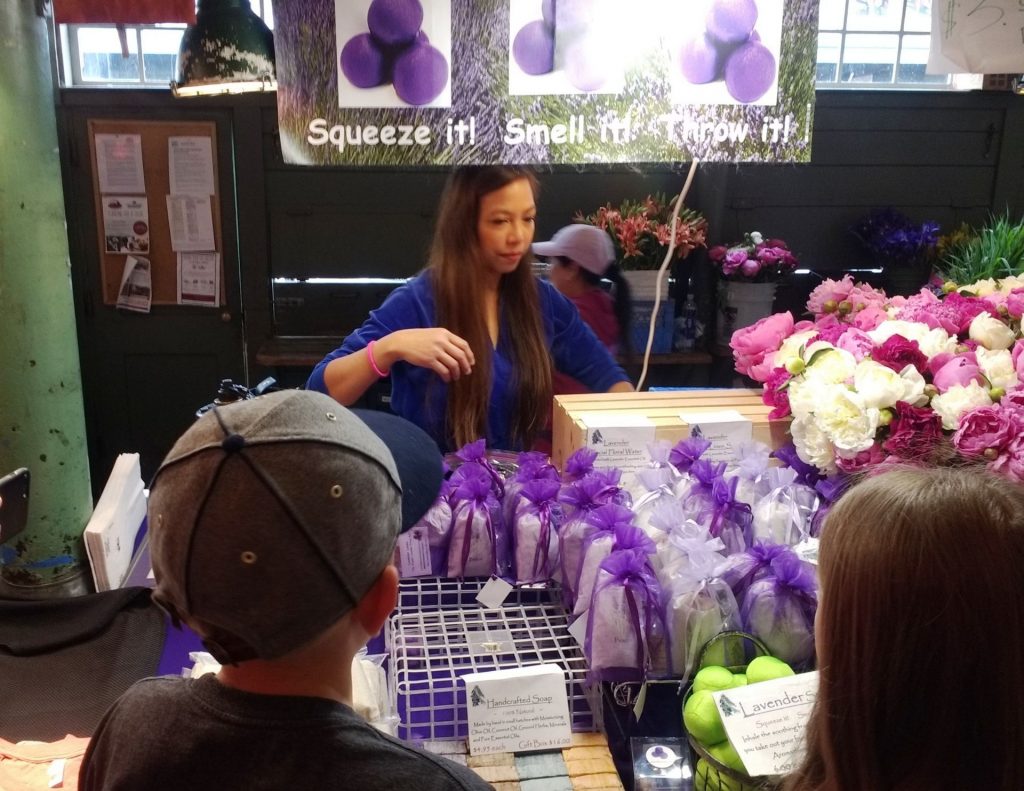 The group crossed the street and was welcomed into La Buona Tavola, where Krista taught them about where truffles come from, and offered them a sample of truffle salt – yum!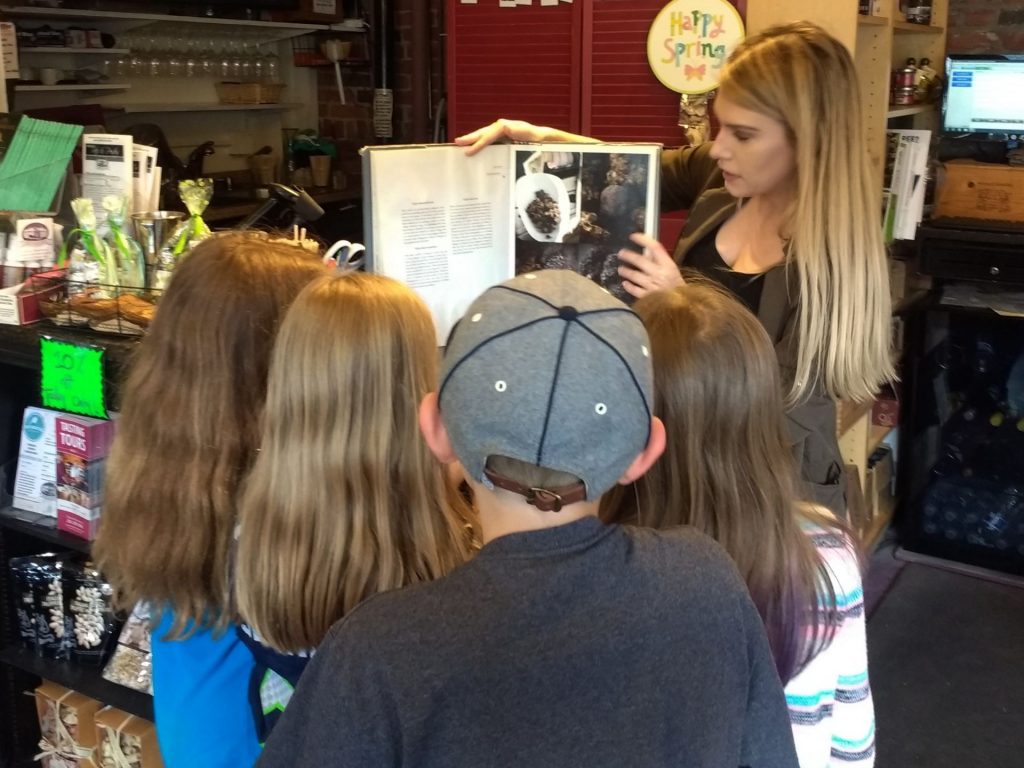 At the Magic Shop in the Market, you have to pay real close attention. Even so, this student could not figure out how all the coins he put into his hand – on his own – were not all there later! Jonathan, how did you DO that?!