Another school year has come to a close, and the Market Education Program school tours are also over for the year. Many, many thanks to wonderful vendors, Market employees, Buskers – the entire Market Community – for helping to make student visits to the Pike Place Market educational and fun!
Tour leaders gathered for lunch on June 18 to celebrate the end of another successful year, where we had served 117 classrooms (107 tours), reaching a total of 2,522 students in 17 private and 32 public schools! We had stories to share, plans for the summer to talk about, and so on….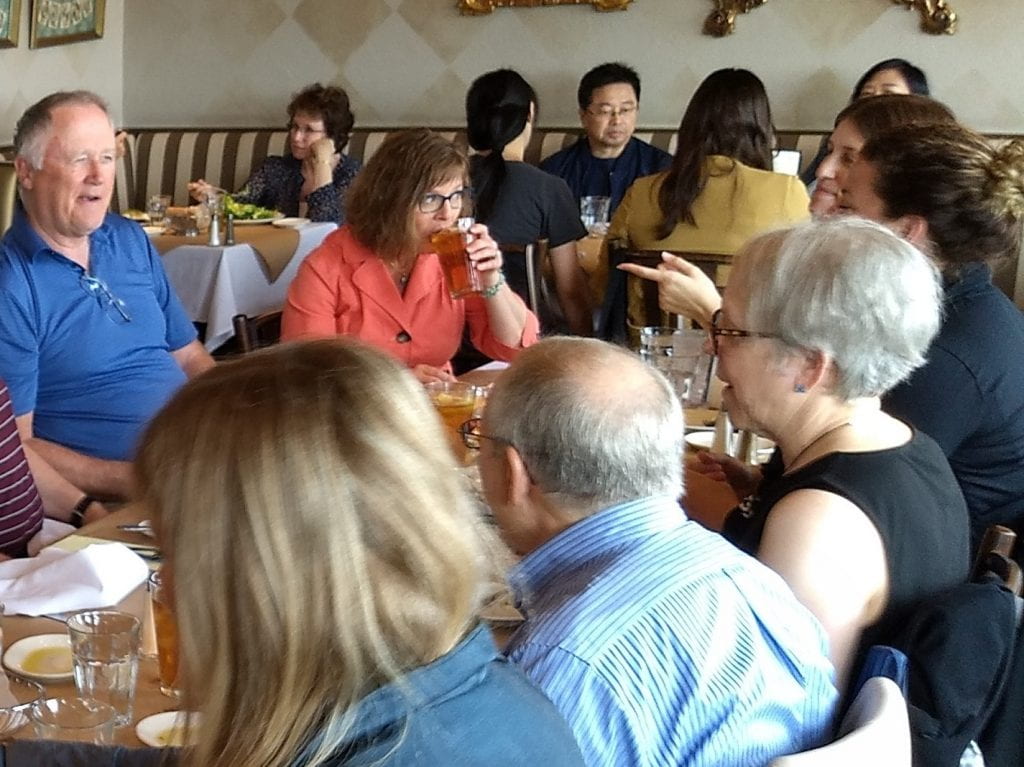 We also paid tribute to our leader, Scott Davies, who just completed his 25th year leading the Education Program for the PDA! He has created a program that is special and truly unique. Here is the moment Scott realized it had indeed been 25 years….


….just kidding of course. Every one of us tour leaders feels lucky to be a part of his program, which has directly touched tens of thousands of schoolchildren in Seattle. Thanks and congratulations, Scott! Here we all are at the Pink Door in the Market, looking back, and also forward – to next year: