As the school year came to a close early, it was clear that 2019-20 would be remembered very differently. The last tour was March 5, 2020, due to the coronavirus pandemic. Instead of the usual gathering for lunch at The Pink Door to celebrate the end of the year, tour leaders met online in early June, via Zoom. We were all very happy to see each other again, after the abrupt end to the year.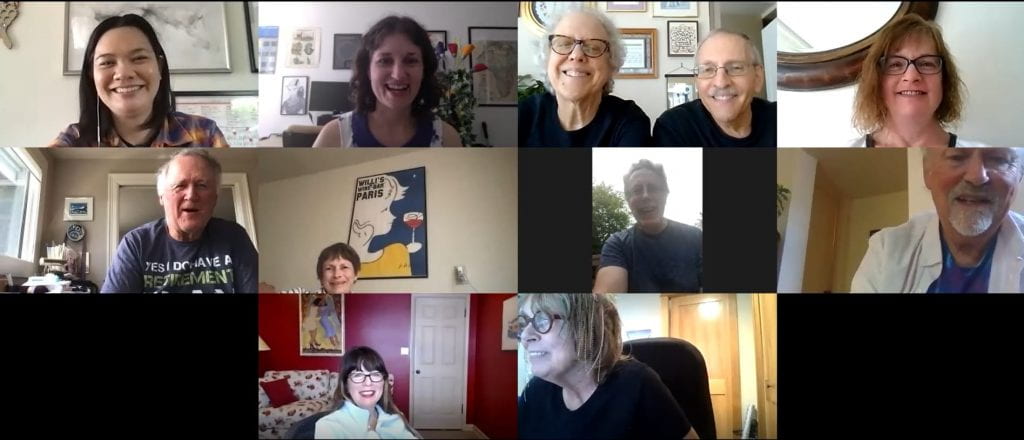 But – it was also bittersweet, as we said good-bye to our leader, Scott Davies – the driving force behind the Market Education Program for over 25 years. Thank you, Scott!

Many, many thanks to all of the wonderful Vendors, Market employees, Buskers – the entire Market Community – for helping to make student visits to the Pike Place Market educational and fun! We hope the program will continue.