A classroom of excited and well prepared second graders from Broadview-Thomson K-8 School had a great day at the Market! One group had a whole bunch of fun trying to climb Billie the Pig (Rachel's cousin, on Western Ave):

Later on they encountered a busker with a real animal – Chris, and his parrot, Phinneas. Amazing:

Have you ever seen parrot ears? Take a close look: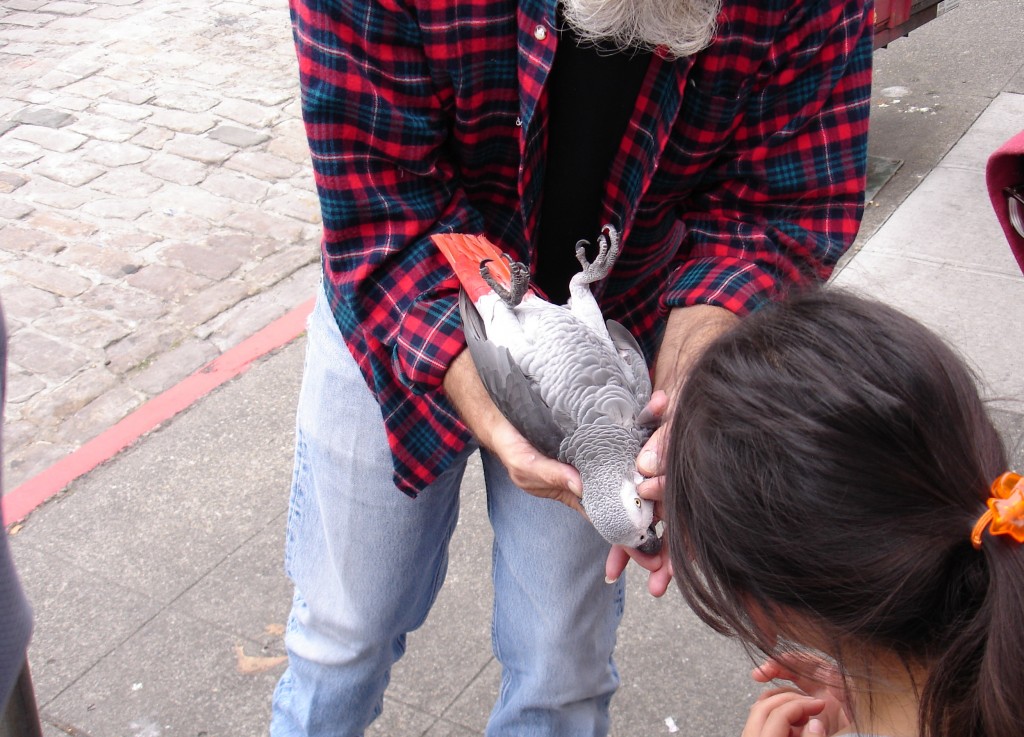 It was a hot day, so the peach sample they got at Choice Produce was extra delicious!

Many (make that all) kids enjoy visiting the Gum Wall, but so do the grownups! Here's the group's chaperon adding his gum: