A well prepared class of third graders from Wing Luke Elementary School visited the Market today. One group got a tasty sample of a plum (from Chile!) at Choice Produce: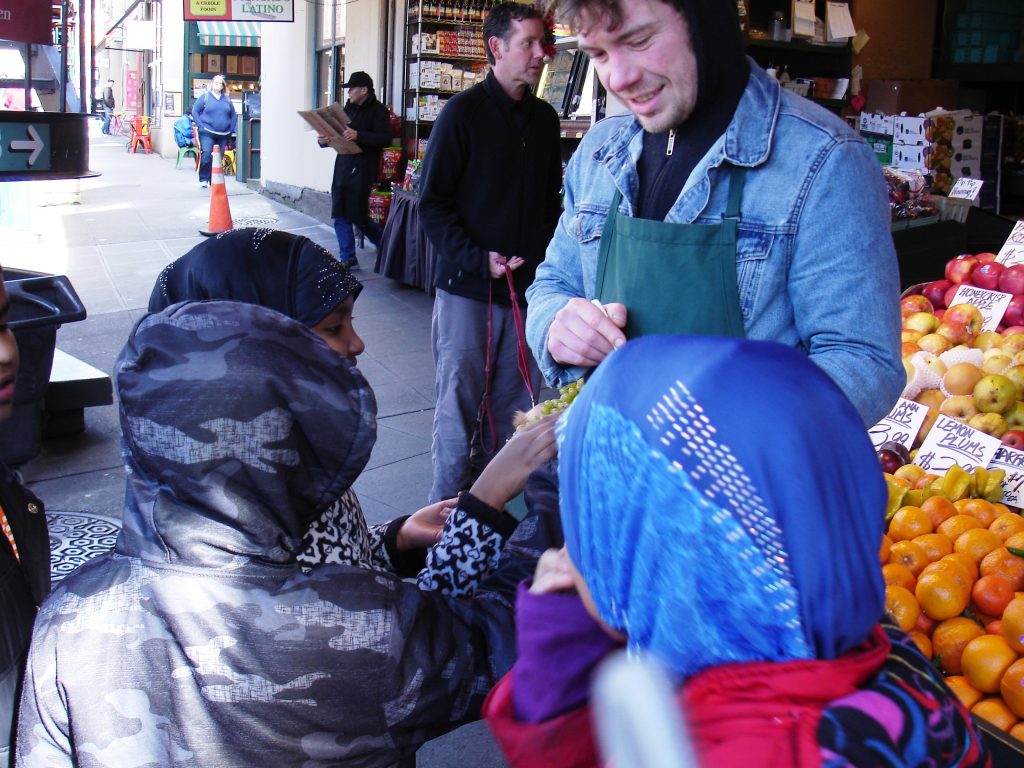 While walking along Pike Place, they were entertained by Chris and Phinneas – amazing!

Having completed their assignment of finding foods starting with all 26 letters of the alphabet, they got to visit and add to (no, just kidding!) the world famous Gum Wall – yuck!