Two wonderful second grade classrooms from Seattle Country Day School visited the Market today.
One group took in some amazing smells while watching through the window at Piroshky, Piroshky: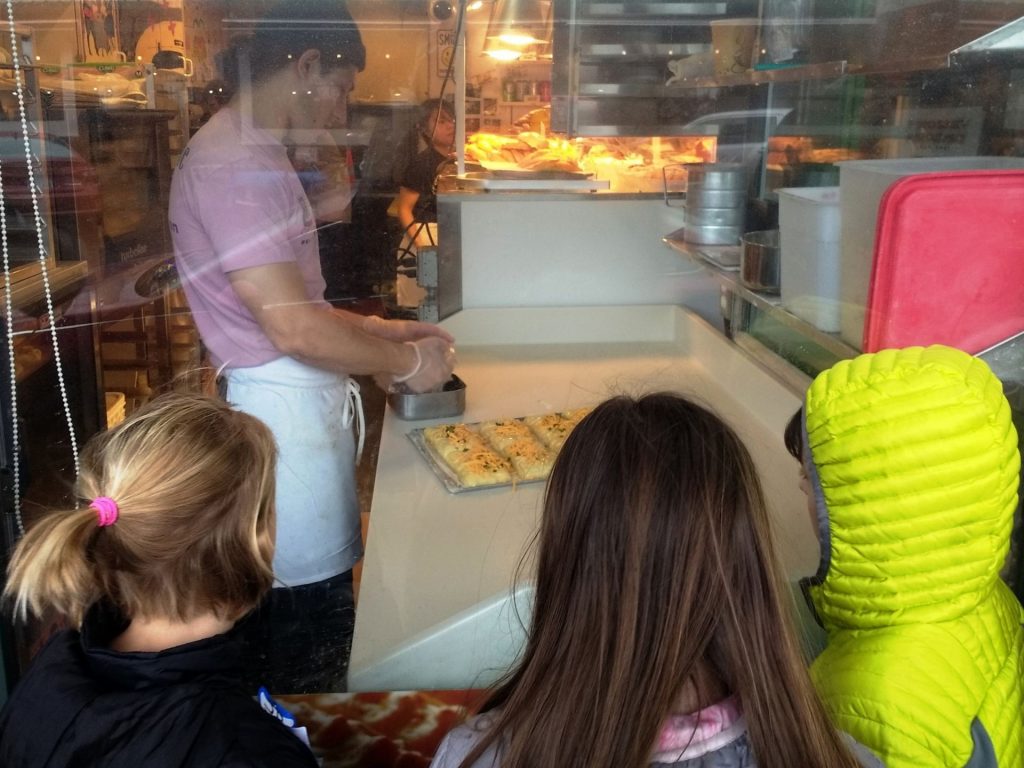 They got WAY more than smells, though, at Beecher's Handmade Cheese – yum!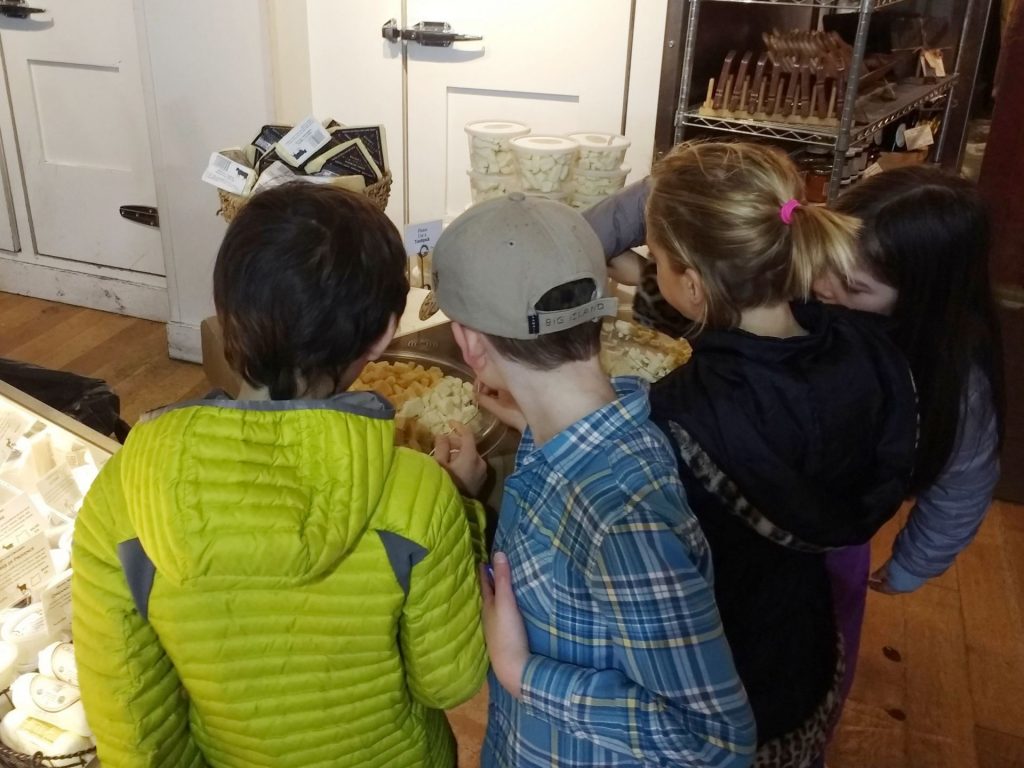 The group ended up their tour, entranced by a visit to Gem Heaven – beautiful!