Today an enthusiastic classroom of second graders from South Shore PK-8 School enjoyed a wonderful learning time at the Market!
Part of the learning experience sometimes has to do with proper sample etiquette, like following the signs at Woodring Orchards: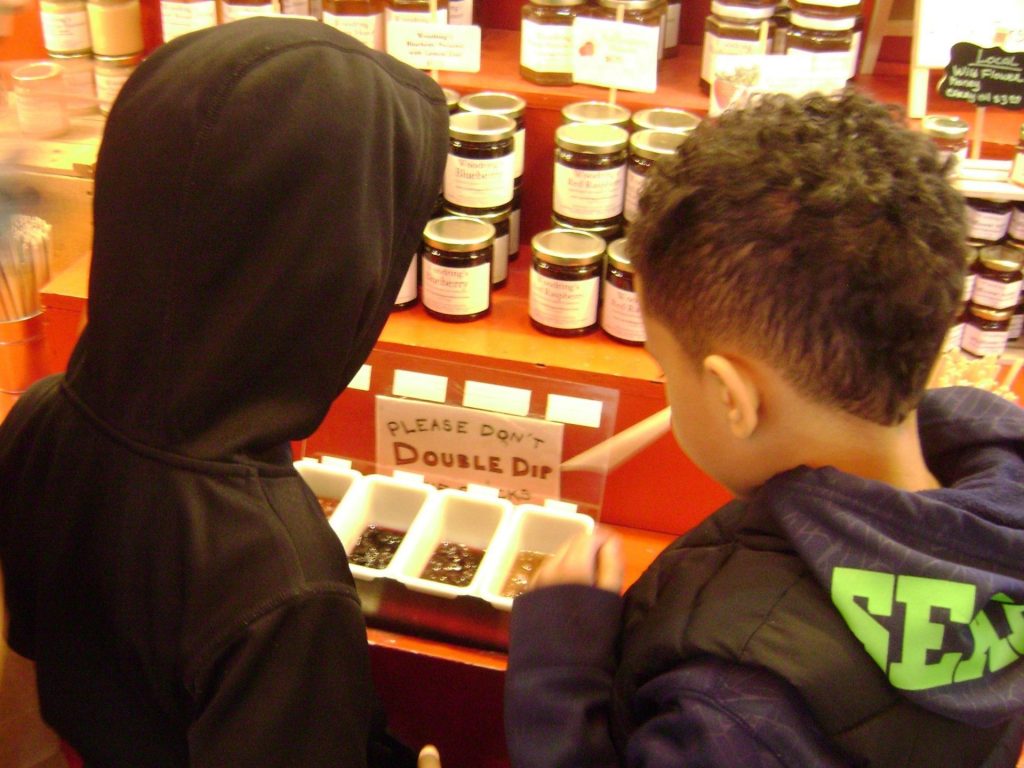 And of course, adults also can have samples as well! We are very grateful for the parent chaperones – without whom, we could not do what we do!

Then there's the giving back to the Market thing… Well, contributing to the Gum Wall counts, right?!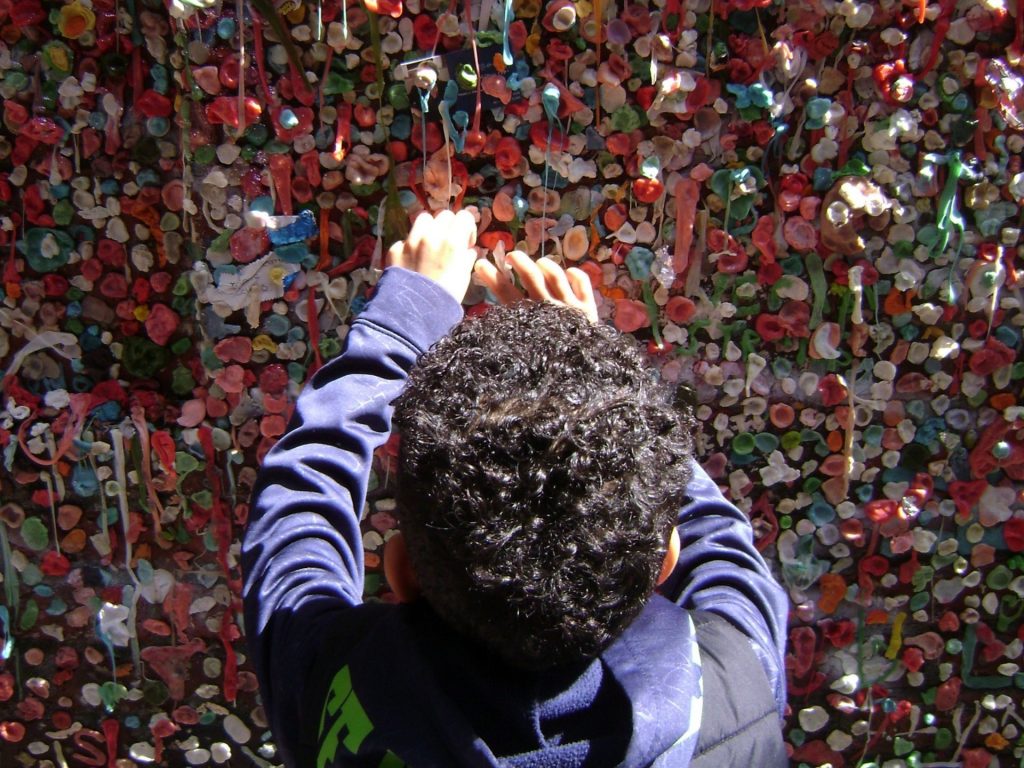 Picture taking is always fun, and the boys in this group were having plenty, next to the Bigfoot Statue in Economy Building Atrium!