The Market's Education Program is gearing up for the 2018-19 school year! Today the program leaders gathered in the Market Classroom, catching up up on summer activities and planning for the new year: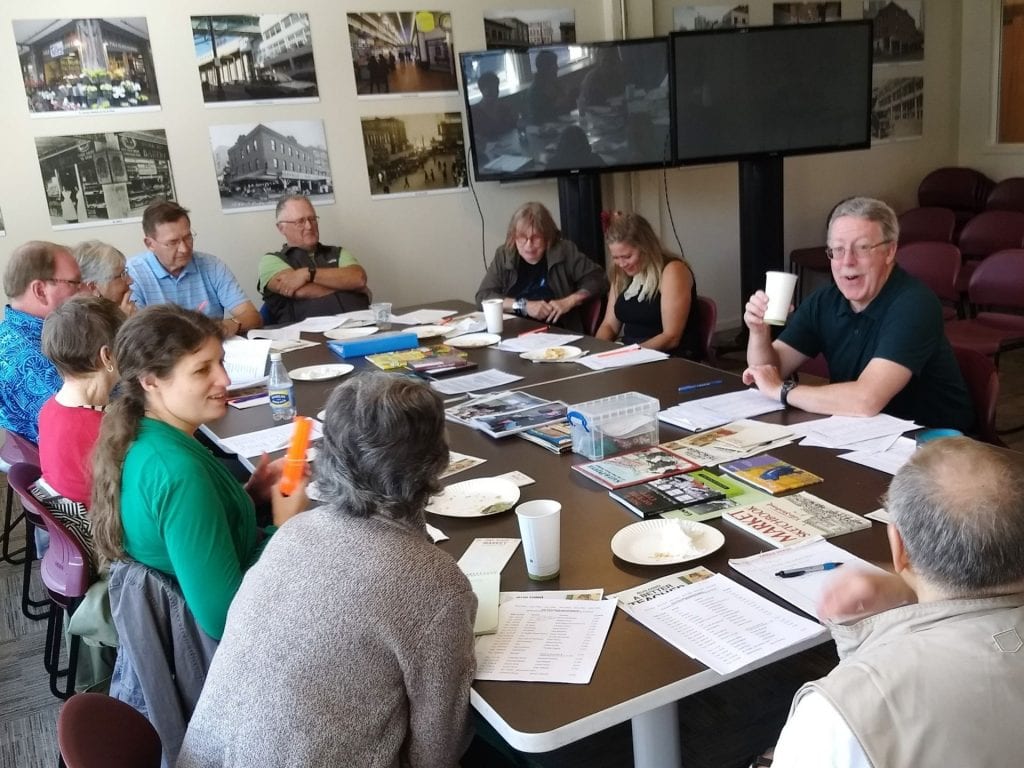 We then headed out on a quick visit to some of the new places we'll have on our tours this year. But we also had to hit some of the tour favorites, like the Magic Shop in the Market: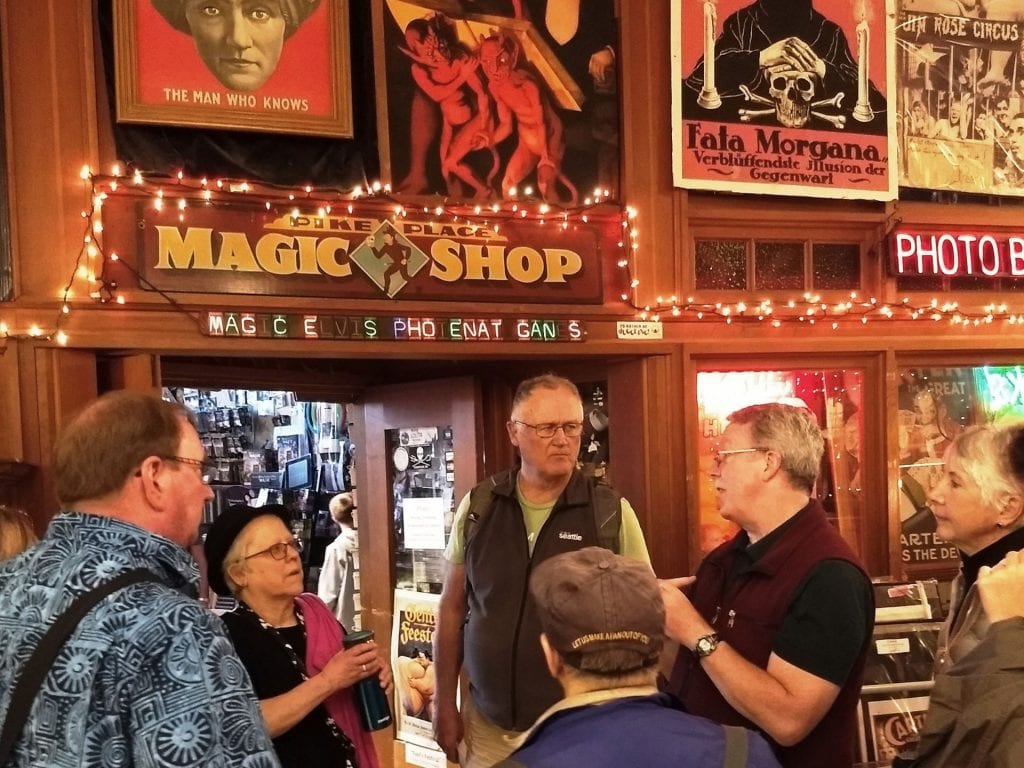 … and Golden Age Collectables, where Steve welcomed us back: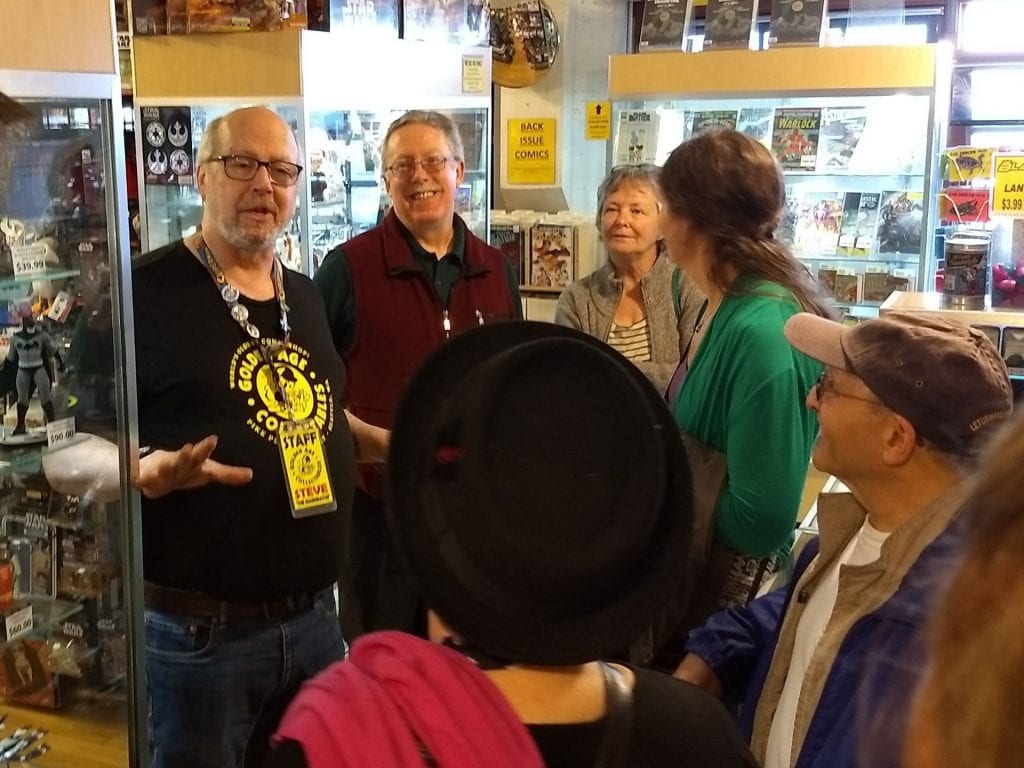 The first school tour of the year is October 1 – we can't wait!