A great classroom of of second graders from Catharine Blaine K-8 School visited the Market today. All educational tours start in the Market Classroom, with rules, expectations, an assignment – and of course a sample of something tasty, and seasonal, from the Market. This class was going to have a taste of cinnamon-sugar coated earthworms (or so they thought). They were greatly relieved when these treats from Daily Dozen Doughnuts ended up in their hands instead!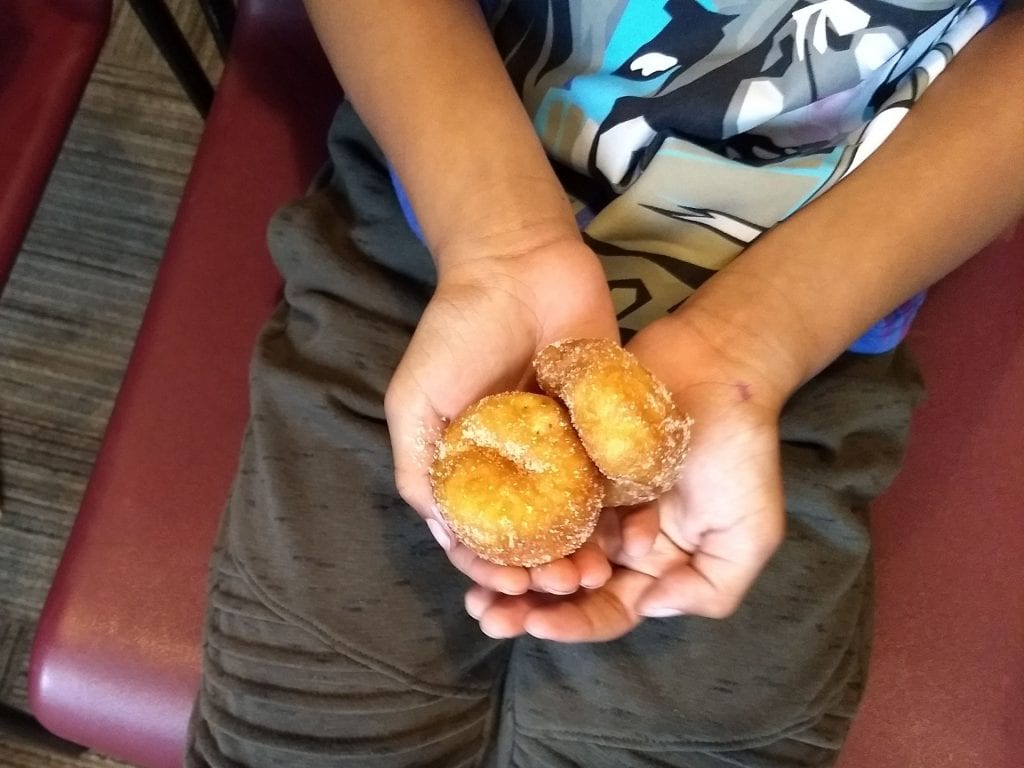 After splitting up into smaller groups, the tours began. One group took in the spectacular view from the observation deck of the Inn at the Market:

They really enjoyed a sample of an Opal apple at Choice Produce – yum!

They took a break later on to check out how they were doing on their assignment, by examining their tour leader's clipboard (they were doing very well):

This lucky group ended their tour at the Magic Shop in the Market, where Jonathan dazzled them with an amazing card trick. Thank goodness he had some extra cards available for an emergency. Click on the picture, and note the envelope on the left: