A great class of second graders from Queen Anne Elementary School visited the Market today. After learning about their three part assignment, hearing some of the Market's history, and finding out about rules and expectations, they enjoyed a sample of a special treat from the Market:

They then split up into smaller groups and started off – on a gorgeous, sunny day in November. One group in particular spent much of its time outside, soaking up the unexpectedly beautiful weather. First stop was the Pike Place Urban Garden, where they got to sign the pig – but only after they found a food being grown there, which started with one of their target letters. Thank goodness for the Sorrel!

Another fun experience waiting for them in the garden was squeezing into the pig-butt chair for a picture!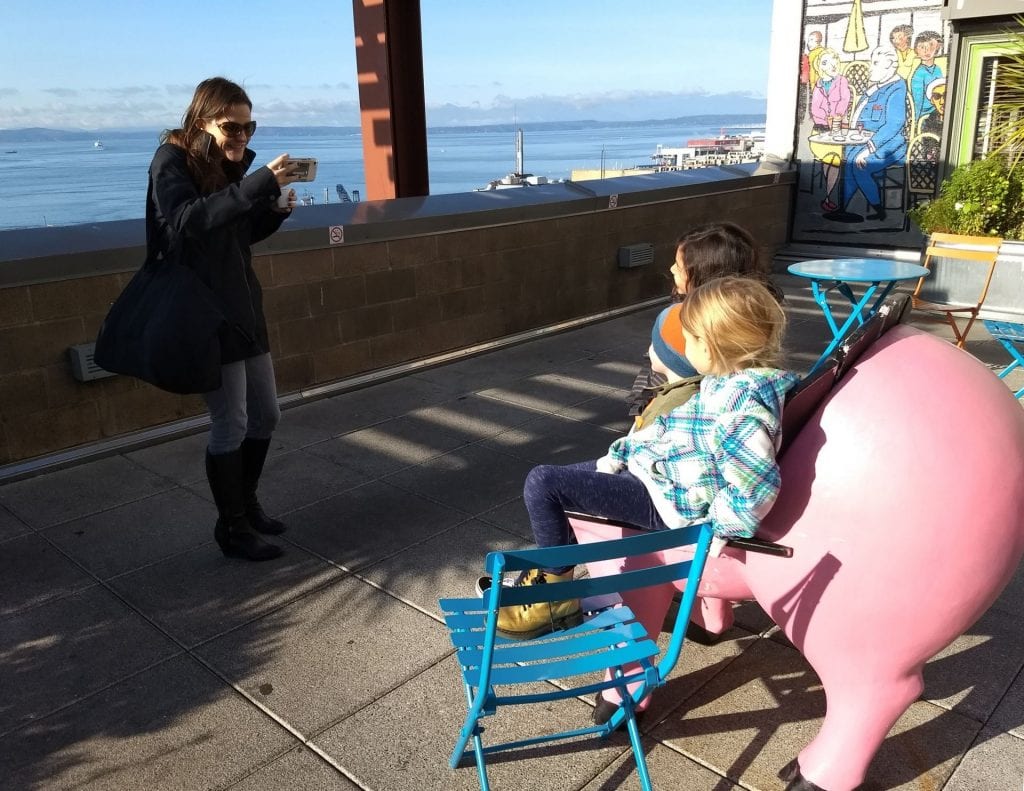 All of their tour was beautiful, and there were many amazing stops along the way (even some inside!), but the topper of the day was certainly the view from the observation deck of the Inn at the Market, where they simply had to sit down and take a deep breath: