A third grade classroom from St. Luke School had a fabulous time exploring and learning about the Pike Place Market today. One group learned a lot about Italian foods when they visited DiLaurentis – where Genevieve demonstrated that spaghetti comes in more than one size!

Speaking of the unexpected, Don, the owner of Don and Joe's Meats, took a few minutes to share something he was working on. Nothing goes to waste there – eeew….

In need of some fresh air, the group toured the Pike Place Urban Garden, where they got to sign the pig: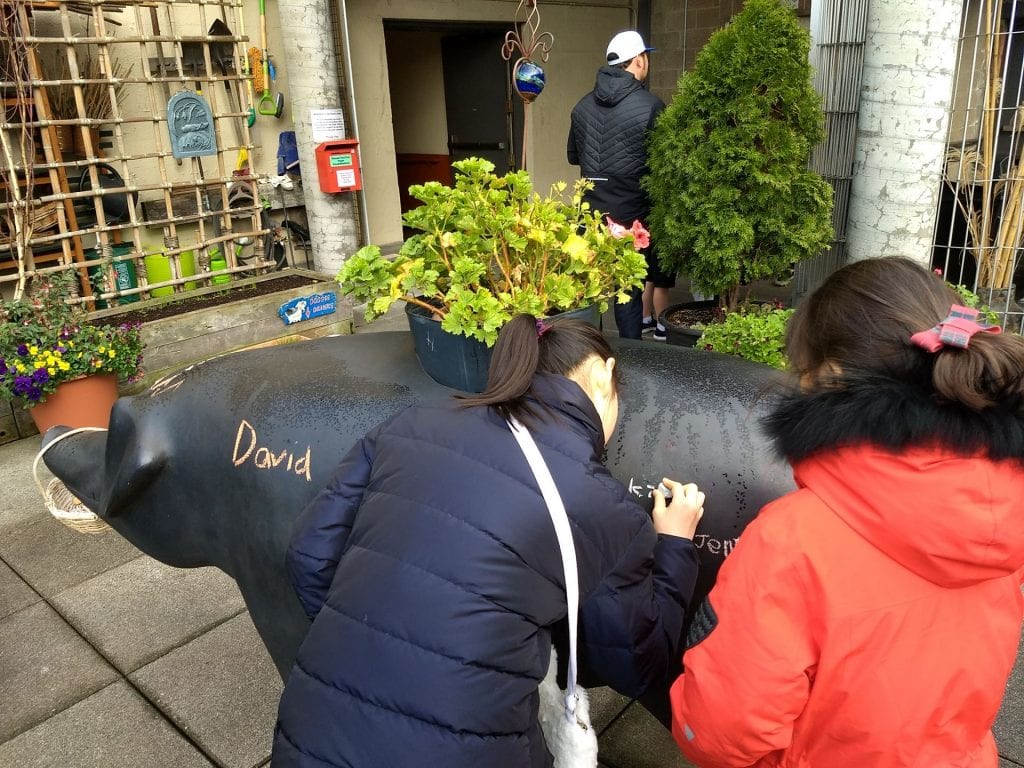 Later on they watched the cheese makers at Beecher's Handmade Cheese…

… and one student ended up with a sample – which just had to be the world's largest cheese curd – oh my!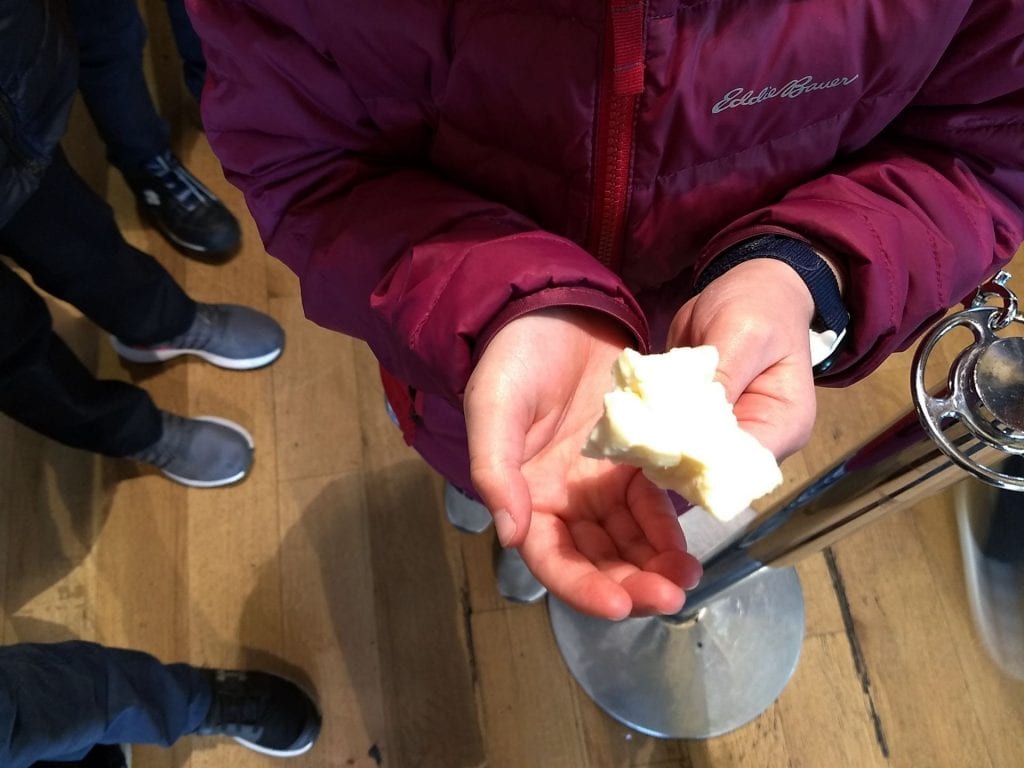 Across the street they were lucky to catch a Busker Duo, singing a memorable song about bananas having no bones – really!