A classroom of second graders from Adams Elementary School visited the Market and got close up looks at some amazing things. One group was wowed by the beautiful jewelry made by this craftsman at his daystall:

They couldn't get much closer to Jonathan at the Magic Shop in the Market, but that didn't help them figure out how in the world he found that card!!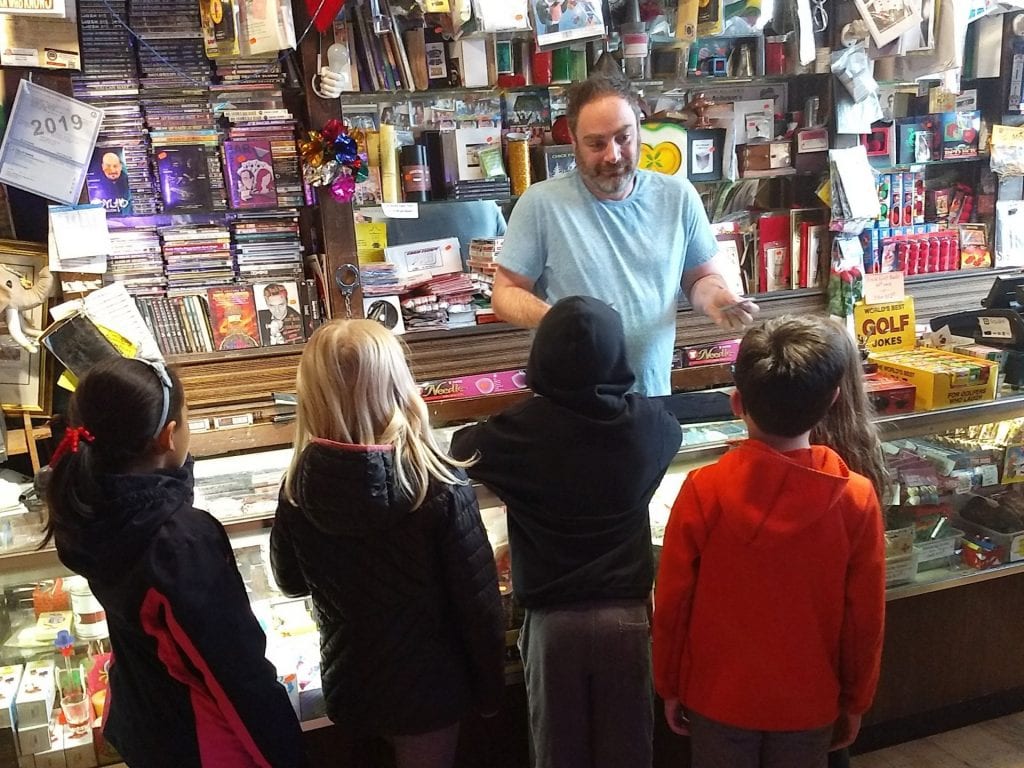 At nearby Gem Heaven, they got close up looks at their birthstones: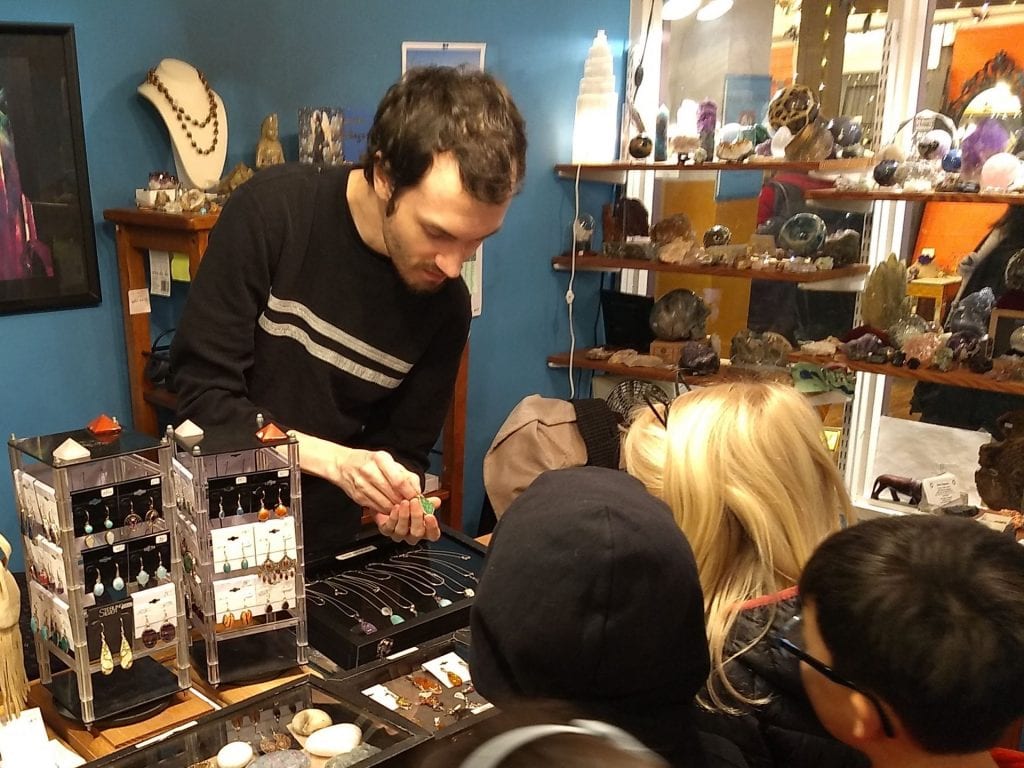 And then they had a couple of experiences of looking at things from a different perspective – like listening to a tour guide explain the world famous Gum Wall to a group of adults: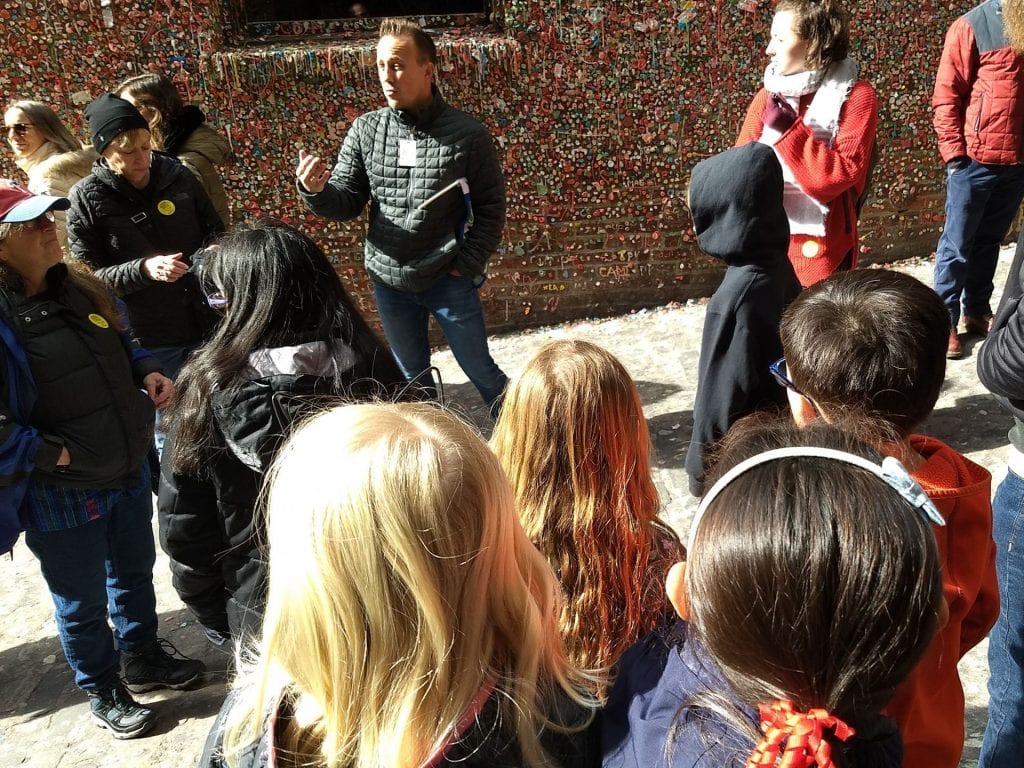 Finally, the group got to visit to Market Security, where they had an up close view of how hard people work to keep the Market safe and secure, 24/7 – and they even saw some of their classmates on camera!